SPONSORED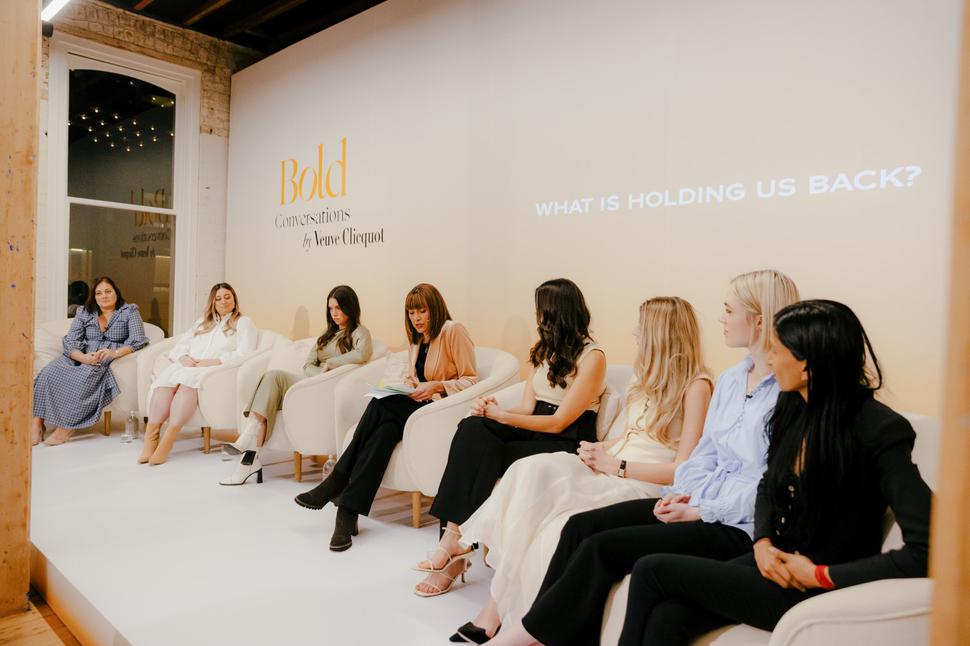 Veuve Clicquot Is Driving Discussions (& Data) About Women In Business
Last night Bold Conversations by Veuve Clicquot presented insightful new research and candid conversations with the brand's local community
Thursday Aug. 12, 2021
Veuve Clicquot held its first Bold Conversations by Veuve Clicquot event at The Hotel Britomart last night, unveiling insightful new research into what it takes to be a female entrepreneur in Aotearoa. MC Carol Hirschfeld facilitated an engaging panel discussion with inspiring businesswomen, who opened up about the challenges they've faced leading their companies to success.
When she first started her business, Shama Sukul Lee discovered it wasn't uncommon for those in meetings to direct their conversation to her white, male assistant. Eventually, says the Indian-New Zealand entrepreneur, they'd realise she was the one in charge.
"We found it quite amusing," says the founder of plant-based meat company Sunfed, who suspects unconscious bias about men being in charge — along with the greater prominence of male role models in business — is partly to blame for those boardroom faux pas. Yet thanks to events such as this one, the tables are turning. Bold Conversations by Veuve Clicquot shone a spotlight on several bold women forging their own paths. Women much like Veuve Clicquot's Madame Clicquot, who, at the age of 27, took over the Champagne House at a time when women couldn't open a bank account.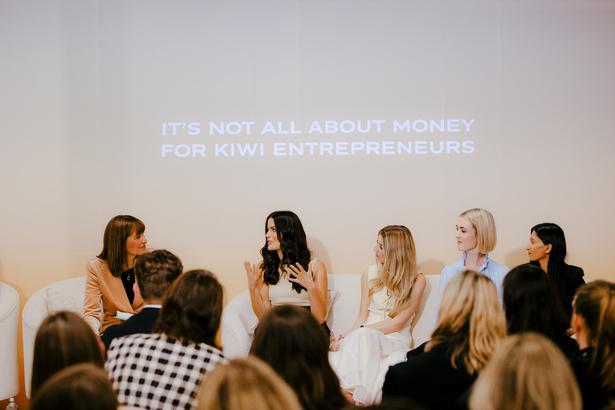 Shama was one of seven trailblazing female entrepreneurs who made up a formidable panel at the elegant event, attended by a packed room of women, and a few men, from several industries.
READ: What's On? Bold Conversations By Veuve Clicquot Will Serve Up Insightful Discussion With Innovative Women
Alongside Shama was Victoria Harris of financial education platform The Curve, small business advocate Sarah Colcord of online marketplace Chooice, notable artist Grace Wright, climate-positive fashion designer Maggie Hewitt of Maggie Marilyn, eponymous skincare company founder Emma Lewisham, and assistant governor of the Reserve Bank of New Zealand Juliet Tainui-Hernandez.
READ: We Talk To Some Of Veuve Clicquot's Inspiring Local Community
The panel discussion was anchored by the results of a survey undertaken by the luxury Champagne House, which it commissioned to better understand the influences and perceptions affecting female entrepreneurship in New Zealand. It follows similar research undertaken internationally.
The July survey was conducted among a representative sample of 1060 New Zealanders aged 20-59. It found that Aotearoa has the fourth-highest number of female entrepreneurs of the 18 countries surveyed, ahead of the United States, United Kingdom, and Australia, with 32 per cent of respondents saying they aspired to become entrepreneurs.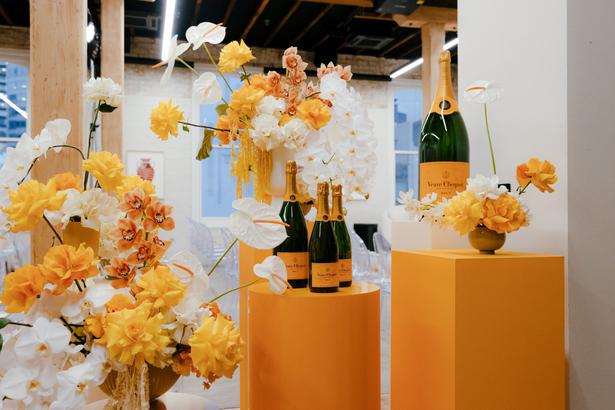 Almost half of the respondents surveyed agreed that female entrepreneurs need to work harder than their male counterparts in order to be successful (48 per cent), and one in three New Zealanders think female entrepreneurs are perceived as too bossy (33 per cent); equally there's a perception that women who are too nice won't succeed, a sentiment several of the panellists strongly disagreed with. Women are also less likely to be associated with the risk-taking attributes often levelled at male entrepreneurs, yet more likely to be perceived as more creative, innovative, and visionary than their male counterparts.
Despite these positive traits, women in business often suffer from imposter syndrome, said Juliet, who can relate to that herself, having switched industries from law to finance. "Women don't always realise the contribution they can make due to self-limiting belief," she said. "For me, it's been about taking small steps and risks my whole life. That's different from the average man who might back themselves more."
Family dynamics and priorities were also considered when evaluating structural and mental barriers to entrepreneurship, with 41 per cent of New Zealanders agreeing or strongly agreeing that working full time as a female entrepreneur disturbs and unsettles family life. "Women are conditioned to believe their role is at home," said Sarah. "We could be running a part-time business but we're still working full-time at home." Securing investment can also be more challenging for women, she added. "Yet research shows that if you invest in a business owned by women the return is greater."
READ: Bold New Zealand Businesswomen Are Joining Veuve Clicquot's Global Network
All the panellists agreed we not only need better representation, but to embrace our advantages as women, attributes such as intuition, empathy, and a desire to be more inclusive. A sense of purpose or meaning is crucial, as is finding solutions. For Victoria, it was giving women the tools to better understand their finances. For both Grace and Maggie, it was trusting what they valued, and heeding their own convictions. "It's bigger than just profit," added Shama. "It's about thinking in a regenerative sense. How do we build ecosystems that reward everyone?"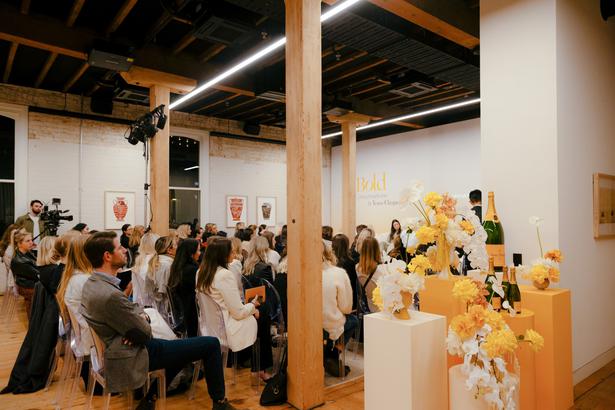 Two-thirds of local entrepreneurs surveyed said they had support along the way, and more than half said they received it from their partner or family, something both Emma and Maggie can attest to. They both spoke about growing up with strong role models who instilled in them a sense of limitless potential. "It's about teaching girls early," said Emma. "I grew up thinking I had no limitations and I still do not. Don't buy into it. Take control of your narrative in the world."
Share this: