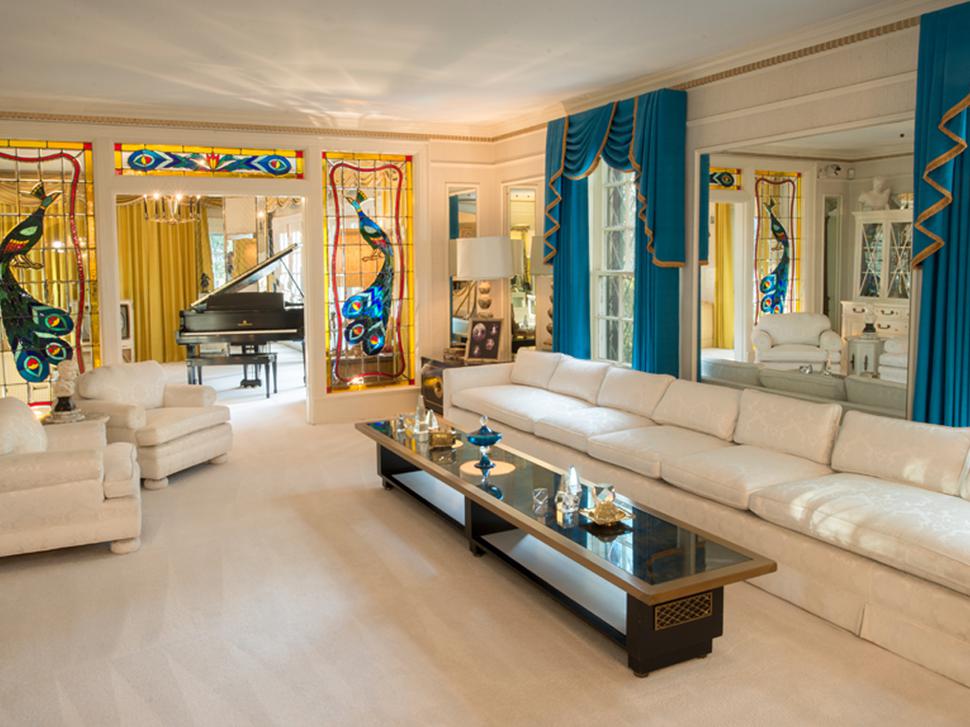 Throwback Thursday: Five vintage gems
Lovers of retro decor should stay at these top spots on their next trip to the US
Thursday April 16, 2015
1. Graceland 
Of course you can't actually stay inside Graceland, but there is a camp ground right on the property. Compared to today's celebrity homes, Elvis Presley's famous Memphis, Tennessee home (above) shows an exercise in restraint — although not of 70s kitsch. A must-visit for the sheer luridness, and the insight into a 20th century icon. Though most label it tacky, to a retro lover it's paradise.

2. Blue Swallow Motel 
One of many time capsules on Route 66, this motel in Tucumcari, New Mexico has been open since 1939. The restored decor will have you living in the past, down to the lighting, bedding and rather small toilet seats. The gorgeous facade is even better when lit in neon, and the blue swallow motif continues onto some of the bedspreads.

3. The Madonna Inn 
This novelty extravaganza in San Luis Obispo, California offers 110 rooms, each with an amazingly over-the-top theme — think nautical, rock-clad and glitter festooned. Open since 1958, the restaurant, terrace pool and pink tennis courts are reason enough to visit on their own.

4. The Golden Nugget 
Visitors to Las Vegas should make sure to schedule in time in downtown Vegas. Before the never-ending strip became the main drag, casinos such as The Golden Nugget, The Fremont and The Four Queens were at the centre of all the seedy action. The Golden Nugget is one of the oldest casinos in the city, and its gaudy gold decor keeps the vintage Vegas dream alive.

5. The Pink Palace 
Officially known as The Royal Hawaiian, this iconic Waikiki hotel opened in 1927. The Spanish-Moorish interior — only a little out of place right on the beach — was influenced by screen star Rudolph Valentino. The rooms have been modernised, but the exterior, impressive hallways and iconic pink umbrellas will still take you right back in time.
Share this:
More Culture & Travel / Going Places