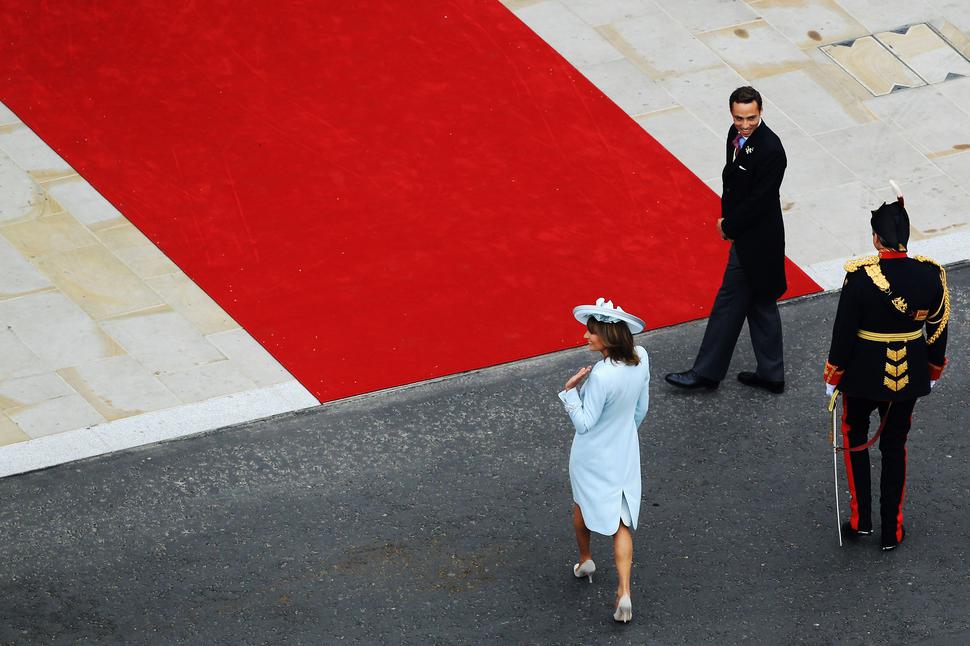 The Definitive Guide for Mother of the Bride
Being the wedding planner can be a challenge for which most MOBs need a very strong coat of arms. Both physically and mentally. Michal McKay charts the course to looking great and staying sane
Wednesday March 18, 2015
Though I've not been privy to the joys (or otherwise) of being mother-of-the-bride (or even a mother-of-the-groom, for that matter) I can certainly still remember the hoops I put my own mother through before walking down the aisle.
And I have enough friends who, in the lead up to the Big Day, have watched their offspring transform from docile and devoted daughters into defiantly demonic, to understand that getting your baby up the aisle isn't all beer and skittles. Bridezilla is a moniker that says it all.
As if all the duties that descend deluge-like once your darling has a ring on her finger aren't nerve-wracking enough. The ceremony and the reception are only the start. How about the quixotic, never-ending mind changing and mood swings that go hand in hand with creating the perfect wedding party (a misnomer if ever there was one)?
Then there's that very daunting prospect of "what-to-wear"? A decision invariably accomplished in a shroud of silence because — let's face it — who wants to know, much less care? This is the bride's moment and the woman who is the go-to for the whole show is lucky to get a shoe-in when it comes to her own garb!
Fortunately, a certain royal wedding a few years back managed to set the standards of understated chic for MOBs to the tune of 10 out of 10. And though not all of us might have access to Mrs Middleton's range of choice (Catherine Walker would certainly solve the problem for most), her elegant good taste managed to have the same kind of ripple effect on the options for MOBs as that of her daughter on fashion generally. Simplicity and style emerged triumphant.
She also managed to finally dispel the myth that being a MOB is a synonym for middle-aged and overdressed.
Nevertheless, MOB terrain is a minefield. Though you must look as if you've put a fair amount of thought into what to wear — heaven help any chance of overshadowing the bride.
Be subtle. What is the colour scheme for the bridal party — and the wedding setting? Make this your guide and select a shade that blends in beautifully.
Is it a big "do" or a casual family gathering? Do you need to be dressed to dance all night and not look like a crumpled tissue before the first waltz?
Remember the word "appropriate". Age and status hover ominously as unspoken reminders. And don't forget the transit between church, reception, after-party or outdoor to indoor. Think about heatwaves, downpours or a sudden chill.
It's about this time it becomes abundantly apparent that the men have it all on their own. For they will definitely turn up looking a million times better than usual — simply by popping down to Crane Brothers or Working Style for a decent morning suit or tux. A teeth gnashing fact. But one from which to take a clue.
Remember the slogan KISS? Stick by it. And let the decoration be in the detail — a beautiful piece of jewellery, a frill (note the singular), a bow, a pretty fascinator or a stunning hat.
One of the best MOB outfits I have seen was a lovely, lightweight, raspberry organza coat worn over a figure-skimming print dress of silk with touches of raspberry and black on cream beneath and a hat to die for; perfect for the church and, by simply slipping off the coat and hat for the after-revelry, she remained stunning despite twirling on the dance floor until the wee smalls.
Share this: