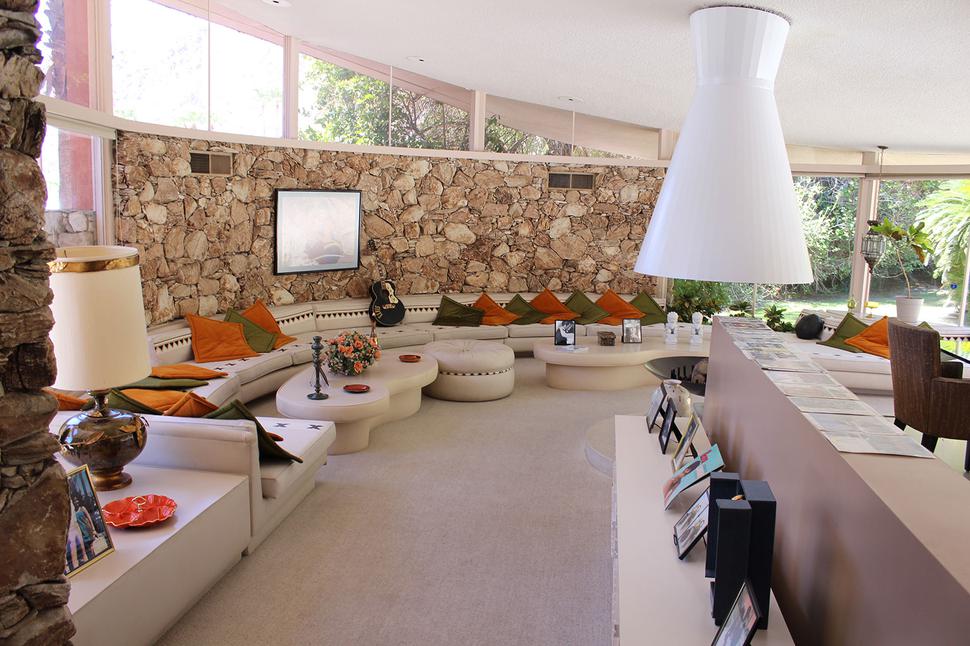 An Unforgettable Trip to Palm Springs
Citta Design's Imogen Tunnicliffe and Holly Clarke had an unforgettable trip to Palm Springs last year
Wednesday June 29, 2016
What was your first impression of Palm Springs?
Imogen: What struck me the most was that beautiful temperate climate, where your skin feels as if it's the same temperature as the air. The hot, dry, windy heat — it was really like being under a huge blow dryer. Big country. Raw, rugged landscape and incredible panoramic vistas.

Holly: Hot and gorgeous, dry and lush, rugged and modern. A wonderful playground of opposites.
What did you find most inspiring about the city?
Imogen: There was a real respect for the landscape and the environment of the Coachella Valley and there was this great will to work with it rather than against it. Desert Modernism is notable for its big open spaces that reflect and accommodate the vast landscapes; oversized glass windows — a letting in of light and a feeling of lightness. It evokes a lifestyle of simple elegance and informality. Not to mention the interior design — luxurious, fanciful, relaxed, unique, playful and delightful. Every detail was considered.

Holly: I loved the Desert Modern architecture and the way it embraces the environment and climate. Driving around the Twin Palms district and seeing so many outstanding residential homes and gardens led me to reflect on the way we live at home and how I could adopt this light, open and relaxed feeling that this architecture permits. You live like you're on holiday.
What was the most fascinating thing you learned on the trip?
Imogen: In the Twin Palms residential district, prolific developers George and Robert Alexander, along with architects Palmer and Krisel, designed a whole neighbourhood of budget-conscious housing where the footprint of the every house was identical, but each facade and look and feel of the house was unique. This was a revolutionary idea at the time and it allowed people to own a reasonably priced house, but not to feel like they lived in a cookie-cutter neighbourhood. It allowed them to feel unique and inject their own personality into their living space. 
Holly: There are several reasons for the success of Palm Springs — the combination of dry desert air and natural springs gives it the best of both worlds but it was also within a 200km radius of LA. During the 1950s and 60s Hollywood studios imposed a ban on actors to make them stay within this radius, so as not to disrupt their filming schedules by their antics. Paparazzi were also banned in Palm Springs, which meant it became a renowned haven of its time. So this set the scene for one of the finest areas of modernist architecture, it had all the right ingredients: location, climate, creativity and a wealthy patronage who wanted a slice of the lifestyle it had to offer.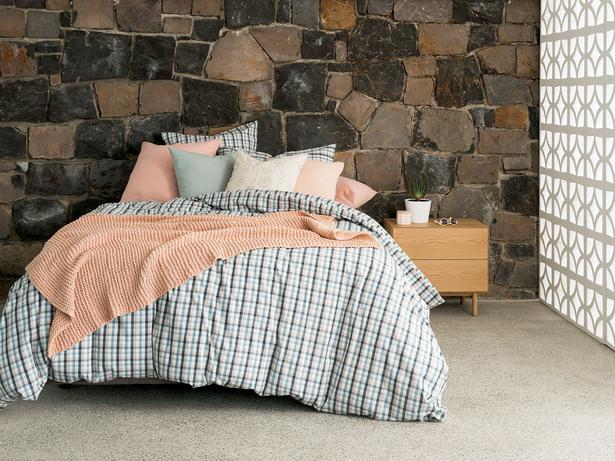 Citta Design's new summer collection, inspired by Palm Springs.
Any stand-out experiences?
Imogen: "Poodling the olive" is an amusing term given to trimming olive trees into Dr Seuss-like trees resembling clipped poodles. It is something I've only ever seen in Palm Springs. I felt the usually elegant and proud olive trees felt slightly embarrassed, having to stand there looking so primped and preened. Seeing tiny magical jewel-like hummingbirds at Moorten Botanical Gardens. So tiny, we thought they were insects at first, until you notice their miniscule, fairy-like wings flapping so fast they are just a blur. The Parker Hotel is an experience not to be missed. Go there for a drink at least and sit in the enchanting gardens.
Holly: We visited the honeymoon house of Elvis and Marie Presley, designed by modernist architect William Krisel. On this tour Michael Stern, our tour guide, spoke about the floor plan of this house and how it was similar to many other homes in Palm Springs, because it had access from the bedroom straight down to the garage. Michael then cocked his head and added, "so that the men could go out at night and come home late and not disturb their wives". I also discovered what a jackrabbit was. They have long, slender front legs. I never knew they existed until I saw these cute little guys hopping around the glorious gardens at The Parker Hotel. The gardener had been looking after them, so it's no wonder they were multiplying — it was bunny heaven.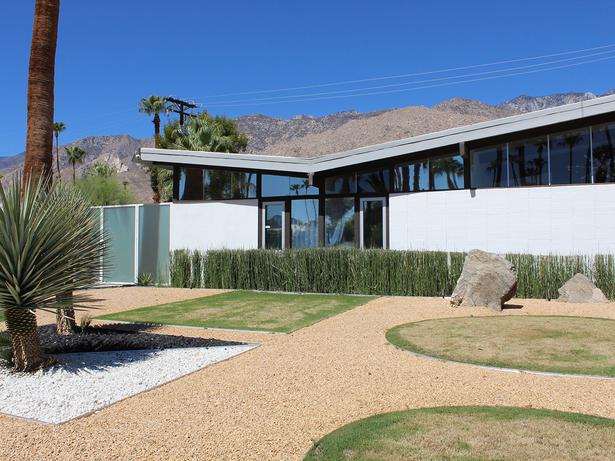 Mid-century homes in Palm Springs
Tell us about your inspiration for the new collection?
Imogen: Inspired by the quirky prickly pear cactus, I softened and blurred the colours through using transparent inks, overlaying pale colours and abstracting and confusing patterns and abstract forms. Casa & Camino is a free interpretation of the patterned cinderblock walls that were used so prolifically in Desert Modern architecture. I let my hand do what it wanted, and really played with the idea of something originally so uniform and controlled, becoming uneven, meandering and unsystematic. The Tapestry designs were influenced by the rocky, rugged environs, the traditional handwoven Native American weaves and textiles, and decorative sculpture and sculptural style of architecture that utilised textural stone, tiles and wood.
Holly: Evelyn is a bird print I created, inspired by Evelyn Ackerman a renowned textile designer of California who loved to recreate folk themes in a modernist and more liberal way. Jonathan Adler was also inspired by her work, of which there were many examples scattered around The Parker Hotel where we stayed. Reeds is a pattern I made to create a textured look for materials that would normally be impossible to apply texture to. I saw a wallpaper in a bathroom at The Parker Hotel and it was made out of real reeds woven together. I loved seeing this natural texture on an unexpected surface because it gave the space a lot of warmth. While researching modernist buildings I came across many ceramic murals, usually created by a collaboration between artists and architects. I wanted to create a print that evoked these murals and played with shapes and textures.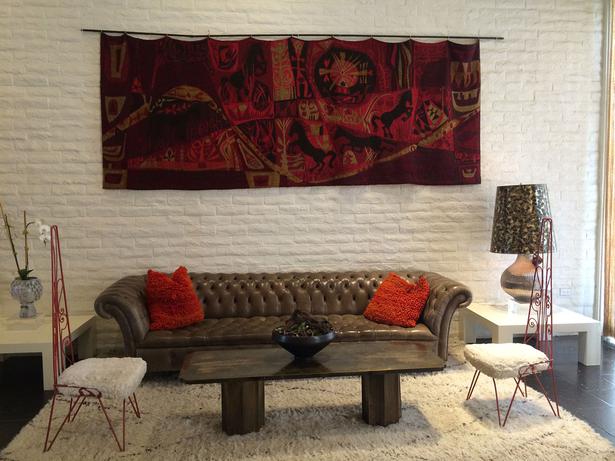 Inside The Parker hotel.
What can you tell us about the colour palette?
Imogen: The ever-present heat haze and the fine sandy dust blur your vision and mellow the clarity of the colours. The colour combinations this season include mineral desert pinks inspired by hazy sunsets and the warm sandy earth, chalky, earthy pastel orangey reds, the natural hues of crumbled rocks and earth, faded greens and bleached out blues of the cacti, and muted versions of bright modernist colours, and the magical cerulean blue of the vast desert sky at dusk.
Holly: It reminds me of my childhood, I am not sure if it's the photographs or my memory, but all the colours have this lovely worn and sun-faded appearance — it reminds me of happy childhood holidays.
What sort of mood can customers create in their homes with the range?
Imogen: A feeling of long, hot, lazy summer days where there is nothing more to worry about than your drink being filled and having a good book to read. We wanted to create a feeling of lightness and ease; the eternal holiday; of happiness and nostalgia. The patterns, texture and colours are soft, muted and calming.
Holly: Something that feels light and interesting, relaxed and summery. The collection is a nod to a modernist era but with a more contemporary interpretation of it. There is a diverse range of prints to choose from, so you can interpret it with your own sense of style as well.
Share this:
More Culture & Travel / Going Places