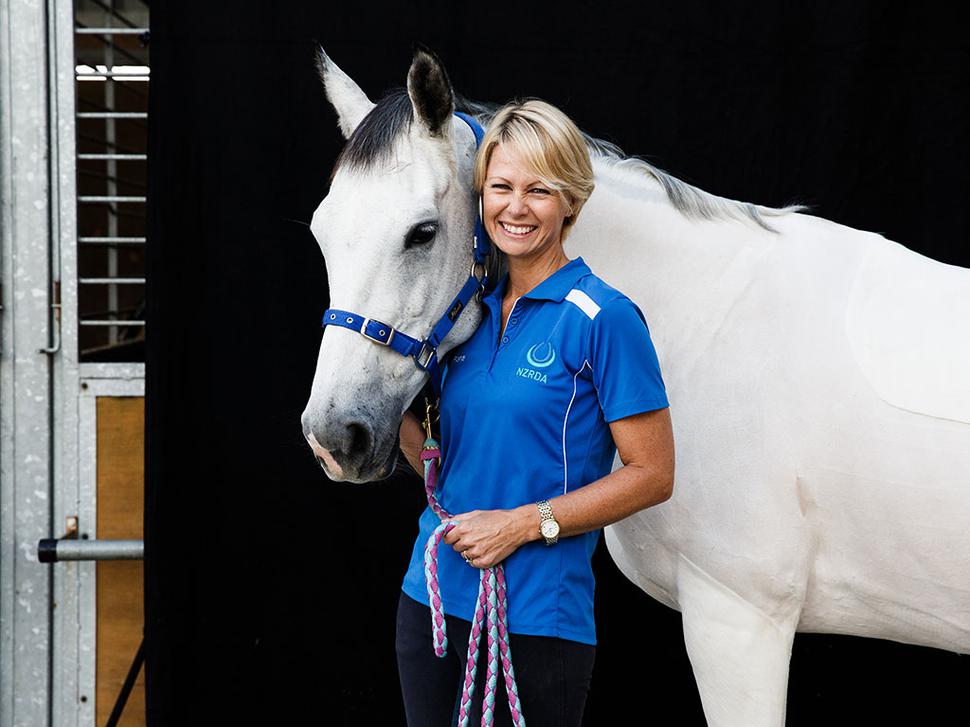 Heavenly Creatures: Fiona Wilson of Riding for the Disabled
Volunteer Fiona Wilson has worked with the riding therapy charity for years
Wednesday June 17, 2015
Many of the horses working with New Zealand Riding for the Disabled are highly trained showjumpers and eventers. But off the track, they're aware they have a higher purpose, says NZRDA board member and volunteer Fiona Wilson.
"The softness that comes through them when they work with kids brings a tear to the eye," she says.
"Many horses drop their heads, especially for those in a wheelchair. They seem to know there's a difference."
Last year, the organisation delivered 91,000 rides to 3200 disabled New Zealanders, from 3-year-olds to adults in their 60s. Many of these people come once a week for riding therapy but the range of experience varies. So do the disabilities: cerebral palsy, autism, Down syndrome.
Although many children find their way here through government-funded special schools, the riding is open to anyone with a disability, as long as they have medical consent.
Most of the 1800 staff are volunteers like Fiona, who says she initially got into it as a way to reconnect with her horsey past.
"I was your classic city kid who rode horses as a teen," says the former model, MC and presenter. "Now I'm hooked. I've given up the heels and makeup!"
Fiona is a paid employee at Ambury Park Centre, in Mangere, but once a week she volunteers at the St Heliers Bay Pony Club, where she spends the day guiding and, in some cases, gently coaxing riders on to horseback.
The therapeutic and educational benefits are immense, she says, improving riders' confidence, posture and communication skills and giving those with limited movement a sense of freedom.
"They feel the warmth and movement of the horse; the horse's gait is similar to the way our pelvis moves. The benefits to being on a moving object are wonderful and there's the social side of it, too. A lot of kids don't get to go to birthday parties and regular events. It can be very emotional. They learn that if the horse is happy, its ears go forward. So they're learning empathy."
For six weeks, an autistic girl would visit the club but wouldn't ride, distressed by the open space, the noise, the people around her. Then, one day Fiona saw her chance and popped her on a horse.
"She burst out laughing and said 'Wheee!' I was so overwhelmed I burst into tears."
A year-and-a-half later the girl is still riding, and Fiona has revelled in the progress she's made; now she is animated and talks to the horse, giving it instructions.
"There are trials and tribulations to working with kids and animals, but I just marvel when I see them bond."

• For more information on how you can help or volunteer, see rda.org.nz. Or text HORSE to 7030 to donate $3; to 7050 to donate $5; or to 7010 to donate $10.
Share this:
More Culture & Travel / Staying In