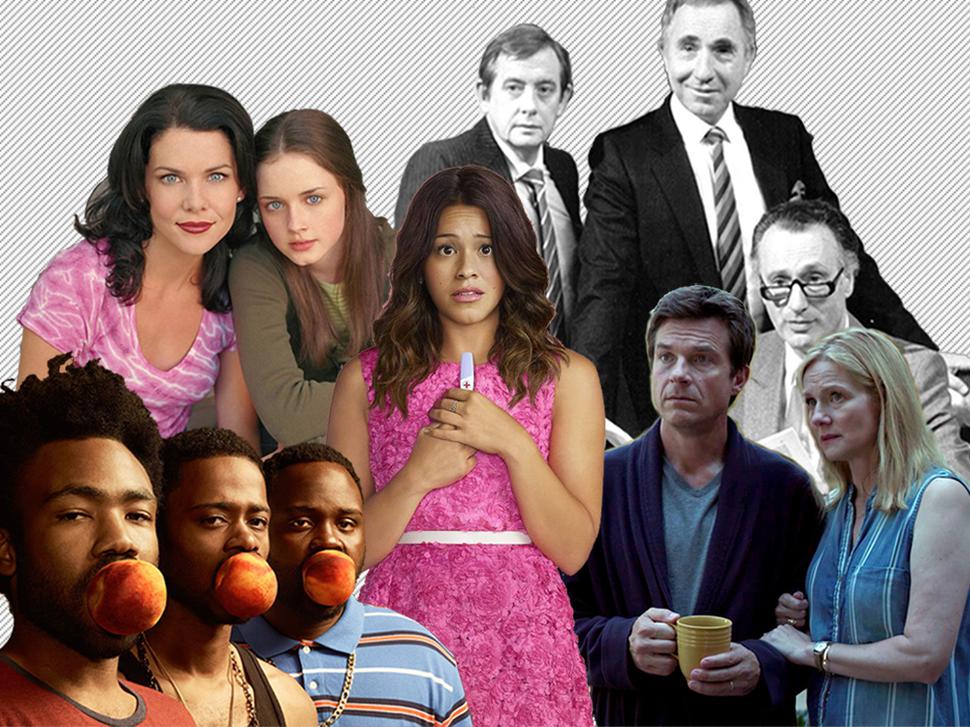 Viva Picks: Netflix Shows We're Obsessed With Right Now
RIP summer, but at least a binge-watch will keep you toasty
Tuesday April 17, 2018
Yes, Minister
Post bingeing on all the usual suspects like Narcos and trying to prise my teenager away from Gilmore Girls, I happened across the British series Yes, Minister. It's very dated, with women hardly figuring in public life, and the dialogue does at times gets carried away with its own cleverness and mired in obsession with class, but the satire of poll-driven politicians and back-covering officials has enough contemporary relevance (Middlemore's rotting hospital, secret Radio NZ meetings in broad daylight and Defence Force inquiries years late) to make it worth a watch.
An episode here and there makes for a nice change of pace from the unremitting darkness of so much of what is screened today. Sky has been playing the follow-up series, Yes Prime Minister, which charts the ascent of the hapless Jim Hacker in which he finally learns to the tables a little on his wily civil service minder Sir Humphrey Appleby.
— Janetta Mackay, beauty editor
 Abstract: The Art of Design
I've recently finished Abstract: The Art of Design, a series of eight oddball profiles of renowned designers, including Nike shoe designer Tinker Hatfield, illustrator Christoph Niemann, Beyonce and Kanye's set designer Es Devlin and architect Bjarke Ingels. Every episode has a different director, and they play with visual storytelling in ways that are sometimes weird and sometimes delightful. The creatives are each superstar in their own field and getting inside their minds and behind their processes is fascinating. 
—  Melinda Williams, design editor
Chef's Table
I find myself returning time and time again to Chef's Table, my ultimate for comfort-watching. I like to be lulled into a trance by soothing scenes of lauded chefs chopping, slicing, frying and plating, and the production makes the whole thing seem like an epic movie.
— Rosie Herdman, fashion assistant 
Terrace House
A popular Japanese reality show, Terrace House puts six housemates in a luxurious house with a car. I was never a fan of these types of shows (although The Only Way Is Essex is a guilty pleasure) but I was recommended this by one of the editors at Travel Magazine and the show has made me want to explore Japan even more. The best part? The six panellists featured subtly critique the relationships unfolding in the house with cutting and witty observations. A great insight into Japanese culture and relationships.
— Dan Ahwa, fashion editor
Atlanta
It was released a couple of years ago now but I just raced through the first season of Atlanta, written and directed by Donald Glover (Childish Gambino) who also stars in the show. Glover plays a guy called Earn who works as a manager for his cousin, an up-and-coming rapper, whose success is desperately needed for Earn to improve the lives of his partner and young daughter. It's serious at times, but the writing is tight and hilarious with some absurd and unexpected moments thrown in along the way. 
— India Essuah, writer
The Defiant Ones
My top pick is The Defiant Ones, an amazing documentary about Dr Dre and Jimmy Iovine. If you are a west coast hip hop fan this is a must watch, but even if you aren't, it's still an incredibly well-made series that showcases how the music industry really works. Apparently when Jimmy Iovine dated Stevie Nicks much time was spent making cheese on toast in a mini oven.
I also love the series Jane The Virgin, the New Yorker recently profiled this little gem of a show. It's camp, addictive and based on a Mexican telenovela and deals with real issues alongside more hilarious, unlikely ones... like getting pregnant while still a virgin. 
— Rebecca Zephyr Thomas, photographer 
Gilmore Girls
When Gilmore Girls: Year in the Life previewed it was all the rage, so I played catch up and threw it back to where it all began with the original Gilmore Girls series. The easy-watch chick flick with the focus on "strong women" is what attracted me to the series, not to mention the crazy 00's outfit inspiration from character Lorelai. Although hooked on the original series, I found the relaunch episodes disappointing.
— Lucy Casley, designer
Ozark
Settle in for a darkly comic drama and forget your morals while you're at it. Ozark stars a new antihero Marty Byrde (Jason Bateman) who relocates his family from Chicago to the Ozarks (a lake in rural Missouri) after a money laundering scheme goes horribly wrong. There's Mexican drug lords, gouged out eyeballs, dodgy strip clubs, and gobs of cash. Along with magnificent lakeside landscapes and flawless acting from Laura Linney and up and comer Julia Garner. A few clichés along the way, but it's a gripping (heavy on the violence) watch.
Also if you haven't seen The People v. O. J. Simpson yet binge watch now. I first watched it on TV but now the ten hourlong episodes are available on Netflix making it impossible not to rush through. It's a fresh and fascinating insight into one of the most famous murder trials of the 20th century, featuring a superstar cast of Cuba Gooding Jr. (as Simpson), David Schwimmer, and John Travolta who are all fantastic. 
— Sarah Downs, writer 
Share this: