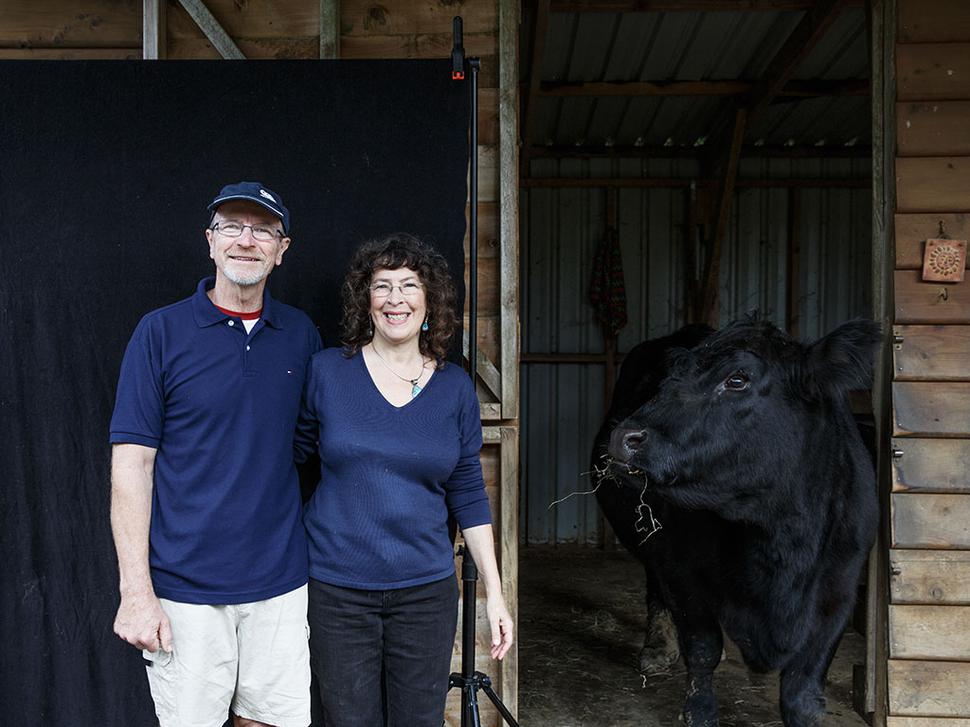 Heavenly Creatures: The Animal Sanctuary's Shawn Bishop and Michael Dixon
The couple work with animals of all shapes and sizes at their Matakana shelter
Wednesday June 17, 2015
Today has been a good day for the Animal Sanctuary. A duck, badly injured by a dog, had arrived near death at the Matakana shelter. But after a trip to the vet and hours of TLC, it is now settling into its new home on the 13ha property, with 100 other animals of all shapes and sizes.
"Sometimes you have these meant-to-be moments," says Shawn Bishop, a Massachusetts native who with Kiwi husband Michael Dixon has run the animal shelter since 2002. The previous night someone called to alert them to a herd of goats in Whitford.
"Then, this morning, someone rang and said, 'Do you have any goats?'. It sends a shiver down my spine. It's really weird, as though somebody out there is helping us."
The scale of the property means there's room for hard-to-home animals, such as donkeys (Solomon and Bartholomew were their first rescues and are still there) and abused farm animals. They also provide a home for ex-battery hens, and injured native birds, which are released back into the protected bush surrounding the property once they're well.
Shawn points out they aren't vets, and don't have the same legal powers as an organisation like the SPCA, which is better equipped to deal with removing animals from harm. Nor can they take on every creature that comes their way, much as they'd like to. The goats, for instance, have since been rehomed at South Head. But they have a large network of contacts and a tireless desire to help.
"I do it purely for the pleasure of having saved animals," says Shawn.
There is a variety of reasons animals may need shelter. Pet owners die or move overseas. Often the worst cases are hoarders, whereby people might start with good intentions to keep animals but wind up encouraging overpopulation and disease. Some are simply neglected.
Shawn remembers a particularly distressing case in which three piglets were kept in a contained area without food or water; she didn't know if they'd survive.
"We rehabilitated them and then a family with three kids decided they wanted to adopt them — not for breeding or eating but as pets. It was such a fairy-tale ending."
Just as rewarding is witnessing the most fearful, distrusting animals gradually soften towards them. Still, it's time-consuming work. It's difficult to take a holiday, even harder to take one together. Like all charities, the couple survives on donations but they also get a lot of calls implying that if they don't help, they're sending animals to their grave.
"You don't always see the nicest side of people. There have been horrible domestic violence cases, mental health cases, abuse, neglect," says Shawn. "But it's balanced by the wonderful people who want to help, adopt, donate. The kind offers are what we focus on."

• To adopt, give a donation or supplies, volunteer your time or buy a copy of their fundraising book, see animalsanctuary.co.nz
Share this:
More Culture & Travel / Staying In