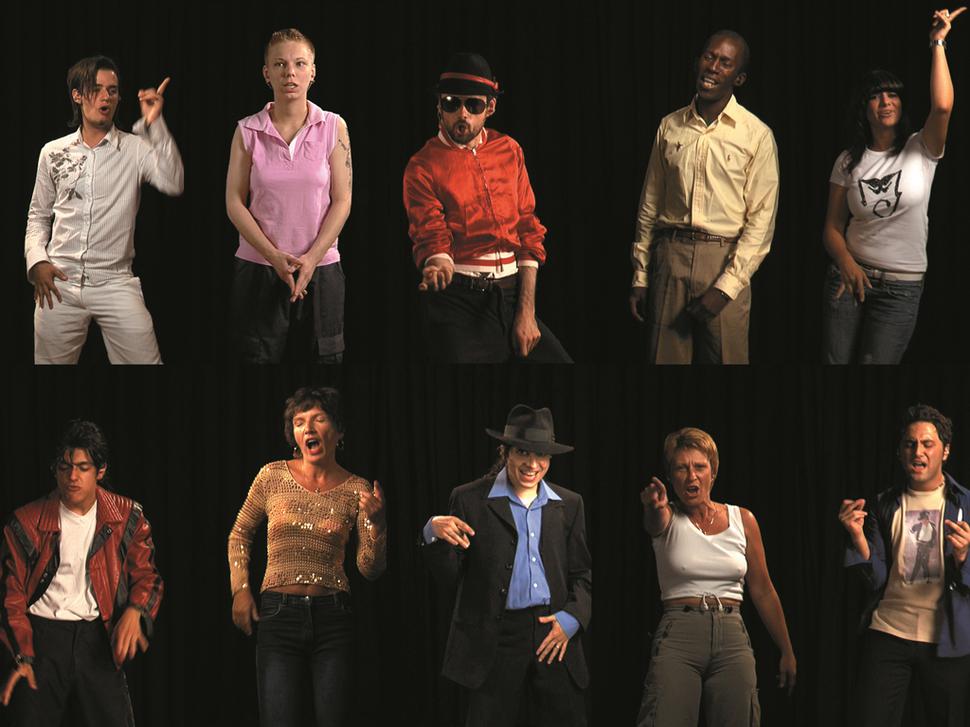 13 Things to do in April
Here's what's happening around the country this month
Wednesday April 1, 2015
1. Candice Breitz
Berlin-based artist Candice Breitz explores media stereotypes in this three-part video installation at the City Gallery Wellington. The Woods focuses on three of the world's largest film industries, King (A Portrait of Michael Jackson) depicts 16 Michael Jackson fans performing the entire thriller album, while In Factum plays on the similarities and differences of identical twins and triplets.
- City Gallery Wellington, March 28 to July 26.
2. Pop Down
Celebrating emerging New Zealand talent, Pop Down is a temporary shop in Auckland's Ponsonby Central stocking fashion label Pardon My French, leather brand Good Winter, skincare line Martina Organics and jewellery brand Walter Crow, among others.
- Pop Down is open April 1-16 at 6 Richmond Rd, Ponsonby Central, Auckland.
3. Dior and I
If you didn't manage to catch the visual delight that is Dior and I on the big screen at the New Zealand International Film Festival last year, here's your second chance. Set in Paris, the film gives viewers a behind-the-scenes look at creative director Raf Simon's first haute couture collection with the fashion house.
- Dior and I, screening at Rialto Cinemas from April 2.
4. Of Mice and Men
James Franco and Bridesmaids star Chris O'Dowd star in this silver screen adaptation of hit Broadway production Of Mice and Men. Filmed on stage by National Theatre Live, this revival of John Steinbeck's play is testament to the powerful bonds of friendship.
- Of Mice and Men is in cinemas from April 8.
5. Art + Object Rare Book Auction
A 1786 edition of A Narrative of the Death of Captain Cook and a small archive of letters and ephemera by Edward Lear are just some of the items going under the hammer at a rare book auction at Art + Object this month. If you're not in town, you can cast and absentee bid here.
- 3 Abbey St, Newton Auckland, April 15, 12-3pm.
6. Sam Smith
English singer/songwriter Sam Smith is playing two dates in Auckland following his clean up at the Grammys earlier this year. Both nights sold out in a matter of days, although more seated tickets have been released.
- Sam Smith is playing at Vector Arena, Auckland, on April 22 and 23.
7. Up the Road
Dick Frizzell's travelling series of landscapes focus on the familiar, unspectacular scenes of rural New Zealand: gravel roads, driveways lined with pines and farm gates. The exhibition started in Hawkes Bay in 2014 and has morphed along its journey to its final stop, the Gow Langsford Gallery in Auckland.
- Up The Road by Dick Frizzell, Gow Langsford Gallery, Auckland, until April 25.
8. The Conformist  
Bernardo Bertolucci's adaptation of Alberto Moravia's novel returns to the big screen in a restored version for the New Zealand International Film Festival's autumn events. Set in Mussolini's Italy, the visual tribute to Art Deco style follows a repressed man who is drawn to Fascism and the unforgettable events that follow. Other films to catch as part of the autumn event schedule include A Hard Day's Night, 2001: A Space Odyssey and Pinocchio.
- The Conformist is in selected cinemas from April 17-18.
9. Daffodils
Kiwi cabaret Daffodils returns to the stage this year, with songs by Crowded House, Chris Knox and The Mint Chicks, among others. Based on true events inspired by private letters, interviews and family myths, the production is a love story that spans from when teddy boy Eric first meets farm girl Rose and the music that shaped their relationship.
- Daffodils is playing at venues around the country from April 8.
10. International Comedy Festival
Top Irish stand-up comedian Ed Byrne opens the annual International Comedy Festival with his show about being middle-aged, Roaring Forties. The festival is on for three weeks in venues around the country. Also look for some of our up and coming favourites Rose Matafeo, Eli Matthewson, Joseph Moore and Urzila Carlson.
- Roaring Forties kicks off at the Captaine Bouganville Theatre, Whangarei, on April 25.
11. Chef's Table
Anyone who has ever considered opening a restaurant, this one's for you. Premiering on Netflix this month, docu-series Chef's Table takes viewers into the kitchens of six of the world's most renowned international chefs. The series, which is produced and directed by David Gelb, is filmed in the "farthest reaches of the world" including New York City, Melbourne and Sweden.
- Chef's Table is available to stream on Netflix from April 26. Watch the trailer here.
12. A Doll's House
Critically acclaimed novelist Emily Perkins makes her play-writing debut through adapting Henrik Ibsen's A Doll's House for the stage. Set in contemporary New Zealand, the play follows a  woman who is seemingly living in domestic bliss until events from her past revisit her.
- A Doll's House by Emily Perkins, Maidment Theatre, Auckland University, April 30 to May 23.
13. Meet Me in the Square
While a student at the University of Canterbury in the 1980s, David Cook wandered the streets of Christchurch taking photos of erverything from beery crowds to nuns, mums with prams, and royal watchers. Meet Me in the Square is an exhibition of his  photographic journey showing parts of the city that will never be seen again.
- The exhibition runs until May 24 at the Christchurch Art Gallery.
Share this:
More Culture & Travel / Going Out