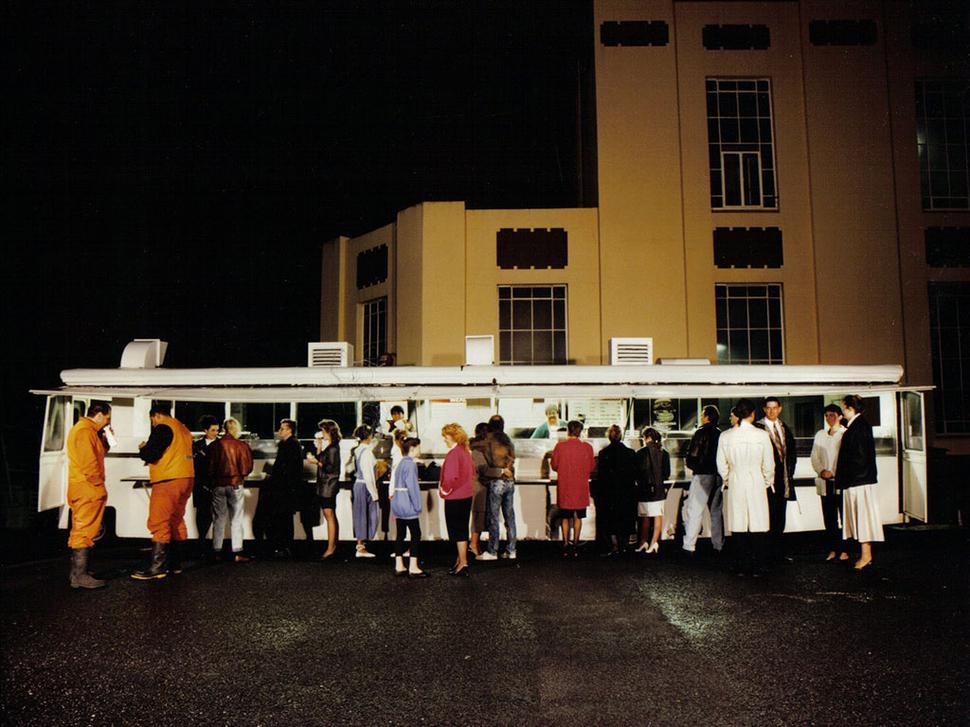 Throwback Thursday: Auckland's Favourite Pie Cart
The White Lady - the original food truck
Thursday April 2, 2015
It's about time somebody stood up for pie carts — or at least resurrected the term. Yes, before food trucks, there were pie carts, and one is still going strong today.
The White Lady has served burgers to late-night shift workers and revellers each night since 1948. There have been a few replacement models and renovations over the years (the current cart has been running since 1975) but it has stayed in one family the whole time.
Owners Peter and Max Washer still refer to their iconic (although Peter is "iffy" about this word) food trailer as a pie cart, or just cart. Peter's father, Brian "Pop'' Washer, bought the White Lady after a stint serving drinks at the Ellerslie Race Course.
There were no professional caterers in those days and Pop, a racing fan, sensed an opportunity. He attached a tank of orange cordial to the roof of a caravan and served drinks to spectators; later he added milkshakes.
"He never asked anybody, he just drove in," laughs Peter. When he was eventually asked to leave, he applied to the council to run a food cart downtown. "I never heard of anyone going broke with a pie cart," was his reasoning, according to Peter.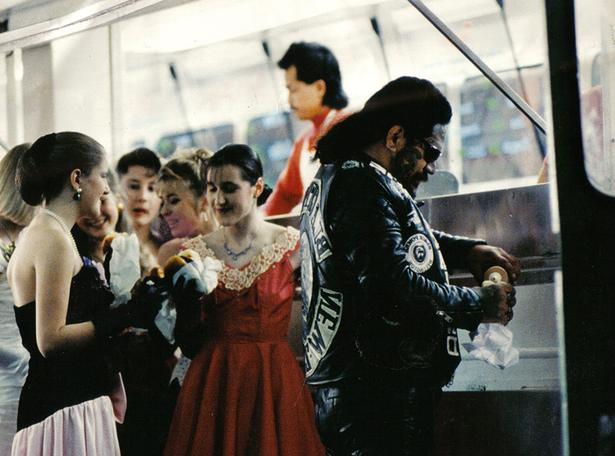 The White Lady. Picture / Supplied.

Peter grew up working in The White Lady, and now runs the business alongside his son, Max; Peter's wife helps to manage staff. Max is embracing the new, more mobile food truck scene. "Even though [The White Lady] is a mobile food trailer that we tow on and off every night, it's not really that mobile." A year ago he had a "mini replica, Eve'', designed, and now runs this at events and festivals.

"I built the new cart because everyone loves The White Lady, and they know we do quality burgers, and there's not a lot of that at festivals and sporting events," he says.

It's proved so popular, a third trailer is in the works. Peter is happy about the growing food truck scene, even if it means more competitors. "We're a vibrant industry ... You don't feel happy being the only person doing what you're doing."

There were four or five carts on the road when Pop started out, all of which are now gone. "We're kind of an institution," says Peter.

So what's the secret? "It's only our reputation which has kept us on the roads."

And his policy for dealing with the council? "Agree with everything ... never pick an argument, and never ask for anything where they can possibly say no. Everything's an ongoing negotiation."

• The White Lady, Cnr Commerce & and Fort Sts, City. To book the smaller trailer for an event call 027 706 8782.
Share this: