Throwback Thursday: Vintage Cinema
Five ways to indulge your love for the theatre this week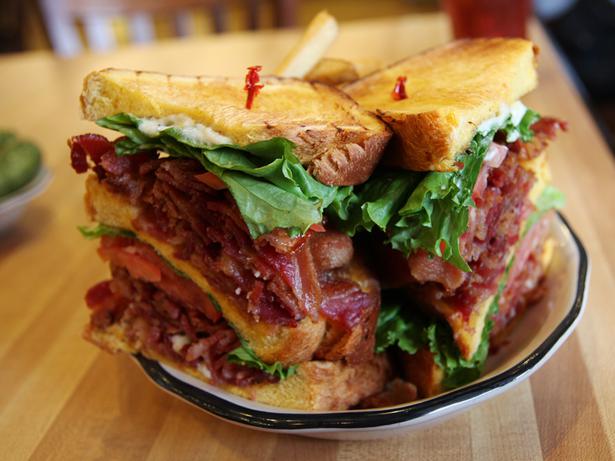 Thursday May 28, 2015
1. Celebrate the Deli
Deli Man, showing at the Documentary Edge Festival, showcases "160 years of gastronomic bliss" in Jewish delis across the US. The story of Texan deli Kenny and Ziggy's, owned by Ziggy Gruber, is supplemented by coverage of famous spots such as Katz's and 2nd Avenue Deli in New York.
— This Saturday and Monday at Q Theatre, Auckland, and from next Thursday at Wellington's Roxy Cinema.
2. The Original Starman
Another Ziggy, of the Stardust variety, is being honoured through David Bowie Is, a V&A exhibition currently in Paris, and opening in Melbourne in July. For those stuck at home, the movie companion is screening around the country at the moment.
3. Revisit the St. James
While it may not show movies again yet (ever?), the restoration of one of Auckland's favourite theatres is underway. The lane between Queen and Lorne streets is the first to benefit; here you can watch the work unfold while sipping a coffee at the new cafe. Selected shows are also being held while debate continues as to the theatre's final fate.
— 312 Queen St (entry via Lorne St), Auckland.
4. Catch a Big Band
Tonight, in the glorious Civic Theatre, the legendary Count Basie Orchestra is playing, after shows in Christchurch, Wellington and Hamilton. The 18 piece big band from the US, which provided the sound behind singers including Billie Holiday, Bing Crosby, Frank Sinatra and Ella Fitzgerald, is on their 80th Anniversary tour. Tickets from Ticketmaster.
5. Classy Laughs
Jacques Tati retrospectives are screening across the country, at cinemas such as the Rialto in Dunedin and Auckland, Devonport's The Vic and Napier's Globe Theatrette. The French comic actor, writer, and director is behind classics like Jour de Fete, Mon Oncle and Playtime.
Share this: