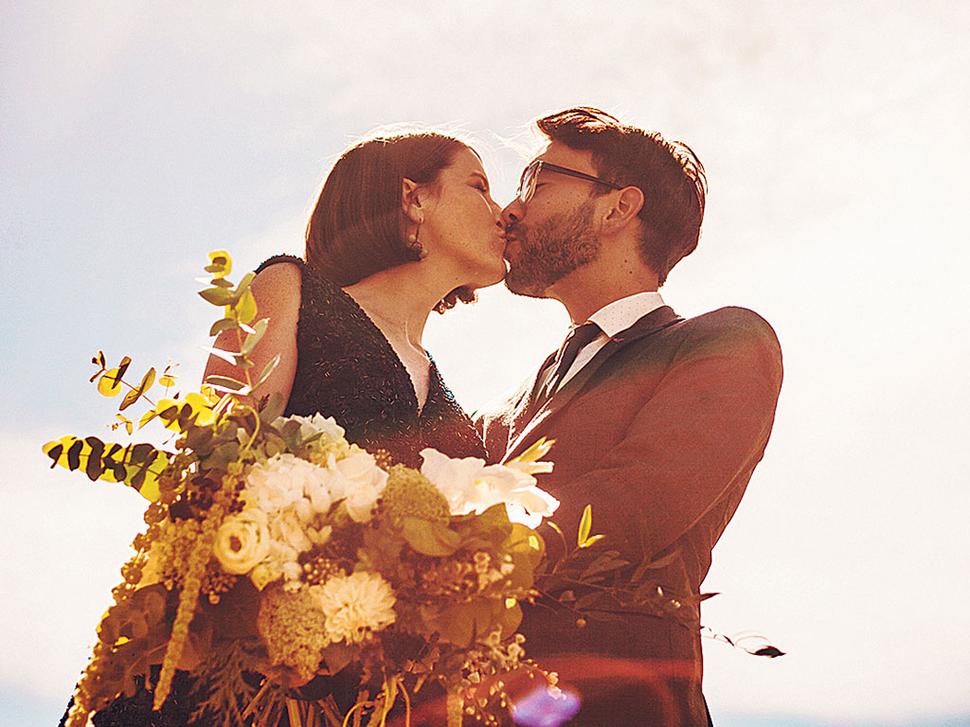 Real Weddings: Helen Adam and Max Smith
How the couple styled their big day to suit their personalities
Thursday March 19, 2015
Helen and Max, both 29, are high school sweethearts who've lived together in Dunedin and Melbourne. The vision for their wedding day was small, simple and intimate, so they could spend time with all their friends and family. Peregrine Winery in Queenstown was the only venue they looked at, and its stunning setting was the perfect backdrop for a relaxed, fuss-free day.
"Max and I are very private people and once we started planning the wedding we agreed on two things," says Helen, a homewares designer. "We would have no more than 50 people and we both had to know everyone.
"From day one I kept to the rule, 'less is more' as Peregrine Winery is stunning without the need to complicate the setting."
Instead, they focused on small touches: a whisky and port bar set up for a late-night toast, foliage gathered from Helen's grandparents' farm and vintage glass lampshades. On each table was a wedding photo of their grandparents and parents; guests could write words of advice for the couple on the other side.
Max, a pilot, wore a Jack London suit and shoes, and a Rdx shirt and tie. Helen chose a sequined navy Zambesi dress rather than the traditional white. "As a New Zealander, I naturally feel comfortable in darker colours, but had originally planned to design and make my wedding dress and had always thought white until I walked into the Wellington Zambesi store."
She hadn't even begun to think about dresses at that point, but her sister cried and told her she'd found "the one" when she came out of the fitting room. "It was just meant to be. I felt incredibly comfortable in it and loved that I was supporting a New Zealand designer I have always admired."
Share this: