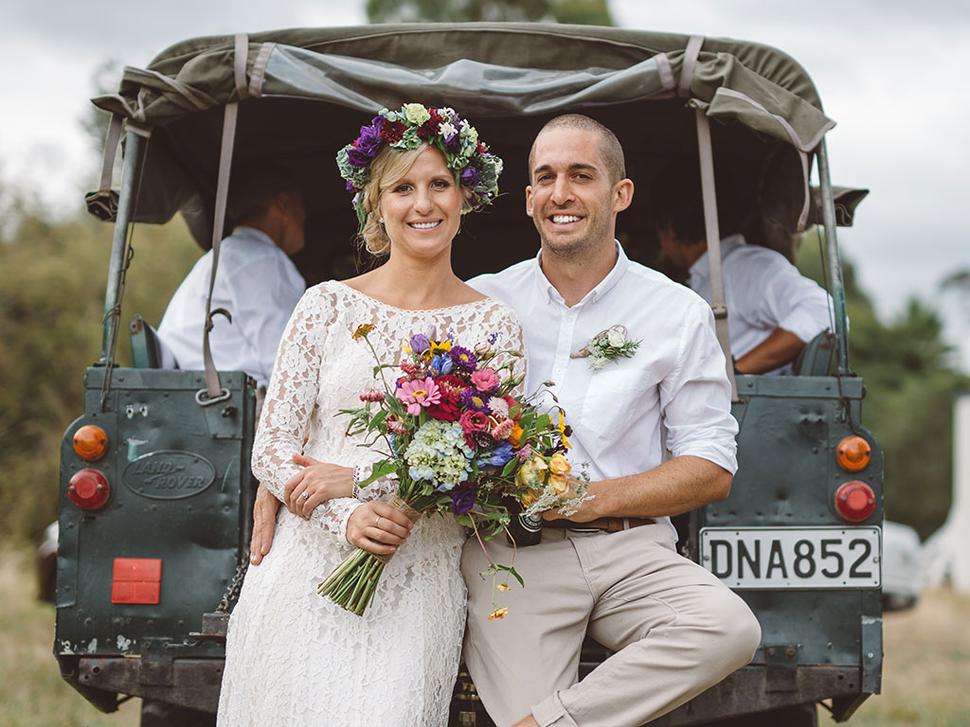 Real Weddings: Jess Videbeck and Jordan Bartlett
How the couple styled their big day to suit their personalities
Friday March 20, 2015
Jess and Jordan bonded over snowboarding when they first met in Queenstown 11 years ago so it's no surprise their vision for their wedding day was outdoorsy and relaxed.
They married last month at Opoutere Beach on Coromandel Peninsula, in a ceremony that epitomises rustic charm. "I imagined everyone hanging at the beach and swimming right up until I had to walk down the aisle," says Jess, 31, a property valuer.
After a ceremony in the forest they drank champagne on the beach before walking to the marquee for the reception.
Jess wore a vintage dress, which she had altered, brand manager Jordan, 32, and the groomsmen wore chinos and shirts from Cotton On and the bridesmaids' dresses came from Now & Then in Mt Maunganui. Jordan's grandmother made the men's buttonholes.
"We loved our flower crowns, which were made for us by Whangamata Florist," says Jess. "The next day other friends were wearing them, and they even looked good with seriously wilted flowers."
Friends organised an old Land Rover as a surprise, and family and friends pitched in to make dream catchers, which were hung in the forest and the marquee.
"The months and months of trawling op-shops for vintage doilies was totally worth it," says Jess. "They looked epic."
Share this: