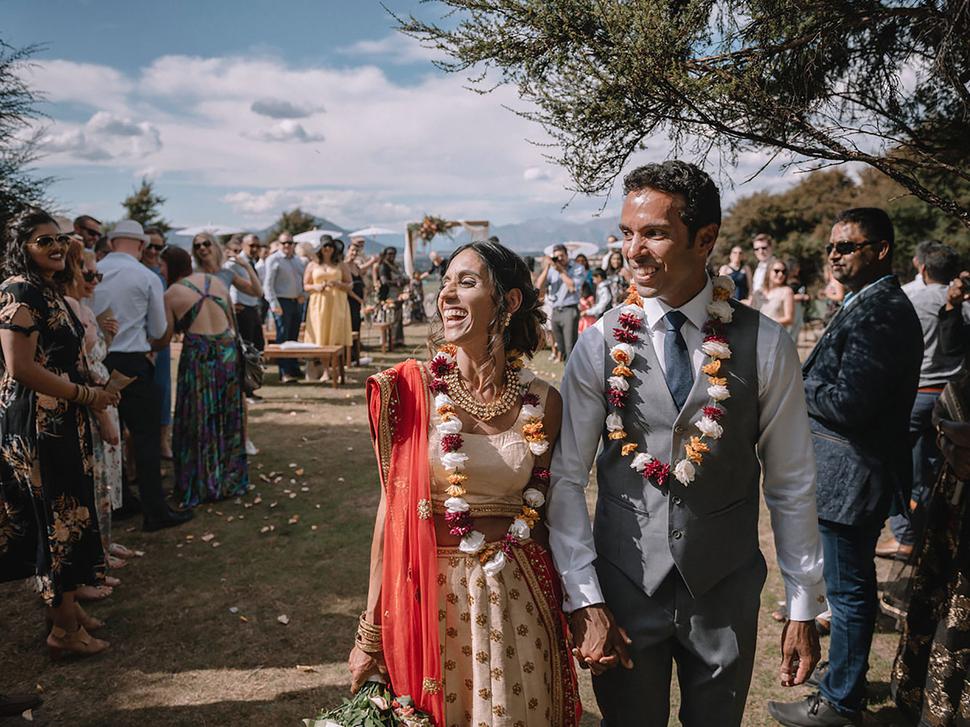 A Wanaka Wedding: Aaron & Roshni Oxenham
Aaron and Roshni's wedding showcases their cultural backgrounds and rustic styling in a beautiful location
Wednesday April 4, 2018
The Proposal
We were in Iceland travelling around the ring road in a campervan in July 2016. While camping in the Western Peninsula town of Hellissandur, Aaron took me to the beach to watch the sunset — at that time of the year, the sun goes down at midnight, but it never gets dark. Just on midnight, as the sun disappeared over the horizon, Aaron asked me to reach into his jacket for a surprise. I reached in, expecting a delicious treat, and pulled out a ring.
Approach
I'm from a large Kiwi-Indian family, while Aaron is a Kiwi with a touch of the Solomon Islands. We wanted a fusion of our cultural backgrounds and rustic styling with pops of colour.
Location
We had our wedding at Criffel Station Woolshed in Wanaka because it offered the kinds of adventures we travel around the world for, but was accessible to our guests. We arranged a helicopter flight to Isobel Glacier in Mt Aspiring National park for our wedding photos just before the ceremony. It was amazing to have some time to ourselves to do what we love most: travelling to epic places.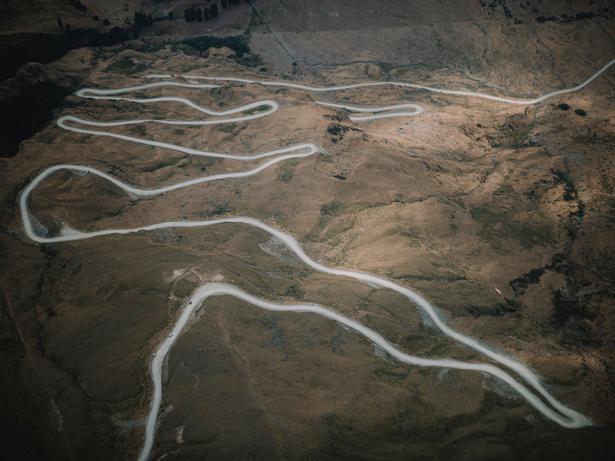 READ: Josh Emett's Guide to Queenstown
Dress & Suit
My ceremony outfit is an Indian lehenga from House of Oro. I wanted something that was not too traditional but had a bit of colour and culture. For the reception, I changed into a champagne Johanna Johnson silk gown. I wanted something simple, elegant and light for the rest of the evening. The groomsmen's suits came from Suits on Broadway in Newmarket. Aaron wore a three-piece grey suit by Savile Row.
Flowers
Jenny from Studio24 did a wonderful job with the bouquets, floral archway, shepherd hooks flowers for the aisle, table arrangements and festoon lighting. We needed Indian floral garlands for our ceremony, and she took on this task with no problems.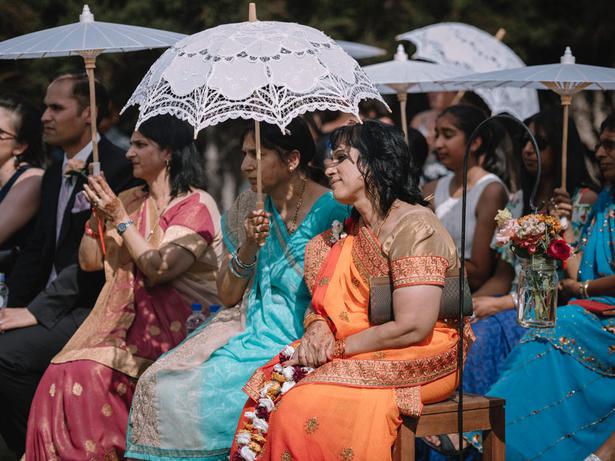 Photography
We loved Mickey Ross' style. We love the photos he took: he made us feel relaxed in front of the lens and really captured the candid moments well.
Special Memory
We left all our guests a personal message on the back of each name card, as we were so grateful for the help that we received in the lead-up, as well as the effort our guests took to travel to Wanaka for our wedding.
Food
We worked with the chef at Flying Trestles catering to come up with a menu that fitted our theme as a fusion of Kiwi and Indian traditions, like tandoori lamb rump with raita, roast chicken with lemon and coriander sauce and turmeric and cumin roast potatoes. Dessert was our wedding cakes from Peppermint Kitchen — raspberry rose coconut, and chocolate raspberry caramel served with berries and cream.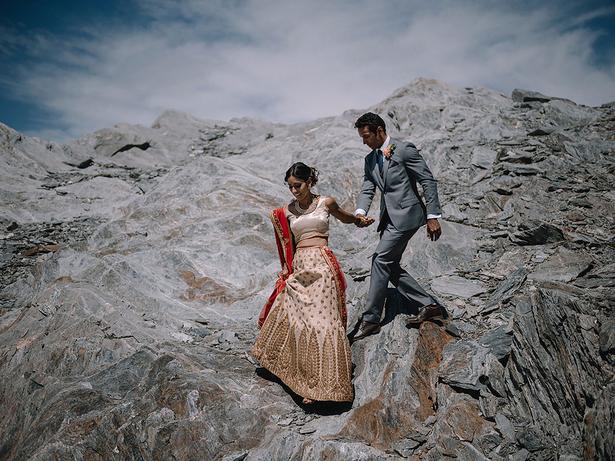 Honeymoon
We had a mini-moon in Wanaka/Fiordland for some time to ourselves after all the wedding excitement. We hiked the Kepler track, visited Milford Sound and cruised Doubtful Sound. We'll travel to South America in June to hike the Inca Trail and see as much of the continent as possible.
Top Tips
Have a checklist and don't try to do everything at once. Have periods of non-wedding planning — we had whole weeks where we did nothing wedding-related, it saved our sanity. The most memorable parts of your wedding day are the ones you can't plan for — the small moments with your friends and loved ones when the seating plan you stressed about for weeks becomes insignificant.
Share this: