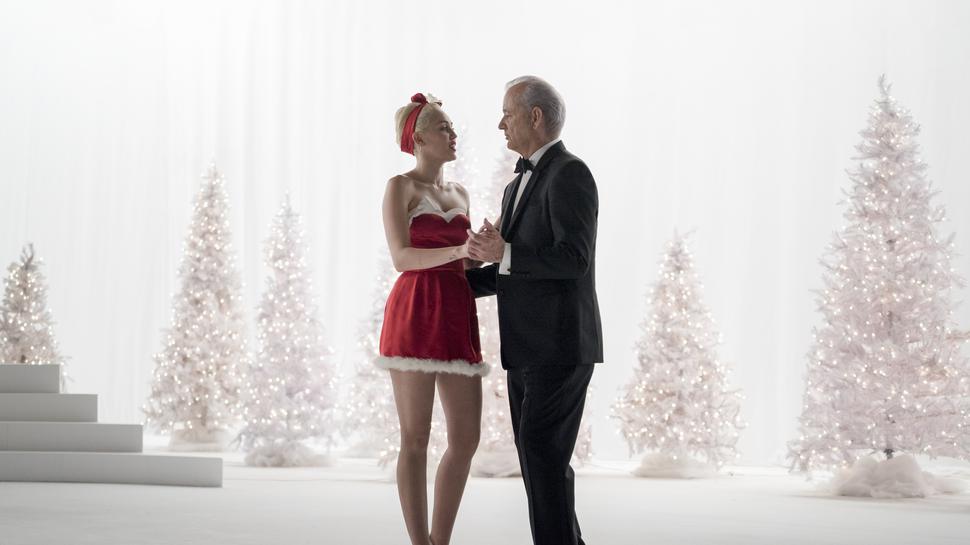 Watch & Listen: Cool Christmas Songs
Sick of Silent Night? A few non-traditional Christmas tunes for some festive inspiration
Tuesday Dec. 15, 2015
Do They Know It's Christmas by Band Aid
It's just not Christmas without this optimistic banger, with its message for world peace still resonating today. Featuring a stellar ensemble, this is one timeless classic that will never date.
The Christmas Song by The Raveonettes
Unwrap presents to the sound of this dreamy rock duos typically harmonious rock infused track.
All I Want for Christmas is You by Mariah Carey
What is there not to love about Mariah Carey in a red ski suit frolicking around in the snow? The high pitched diva's Christmas anthem is still as popular as ever since it was released in 1994.


Santa Claus Goes Straight To The Ghetto by Snoop Dogg
From Suge Knight's amazingly titled Christmas on Death Row, the album featured this catchy tune from Snoop Dogg featuring Nate Dogg.
8 Days of Christmas by Destiny's Child
A pair of Chloe shades, a diamond belly ring and some dirty denim jeans are what the girls from D-Child wanted the year they released this gem, pre Y2K.
Sleigh Ride by Miley Cyrus and Bill Murray
A spectacular duet by Miley and Bill as part of the Netflix film A Very Murray Christmas, directed by Sofia Coppola. An homage to classic Christmas variety shows, Miley and Bill's performances are a delightfully surprising turn for the two stars.
Winter Things by Ariana Grande
Pop sensation and Scream Queens star Ariana Grande lends her vocal prowess to this jingle for the festive season, from her new album Christmas and Chill. 

Jingle Bell Rock by Brenda Lee featuring Santa's Helpers
Not sung, but performed by the Plastics from the satirical Mean Girls. Dancing provocatively to Brenda Lee's 1964 version, the hilarious routine gave new life to this Christmas favourite.

Sleigh Ride by TLC
Chilli's wish was for T-Boz to gift her a set of new headphones and for Left Eye to get her a fly dress. The slinky RnB tune featured reindeer bells and a signature rap from the late Lisa 'Left Eye' Lopes.

Happy Xmas (War is Over) by John Lennon and Yoko Ono
A poignant track that lives on, this song was released with the Harlem Community Choir and was also a peaceful protest song against the Vietnam War.
Share this:
More Culture & Travel / Staying In