Wedding Day Tips for Grooms
Here comes the groom. Our stylish menswear panel share their helpful tips for making an impact on the big day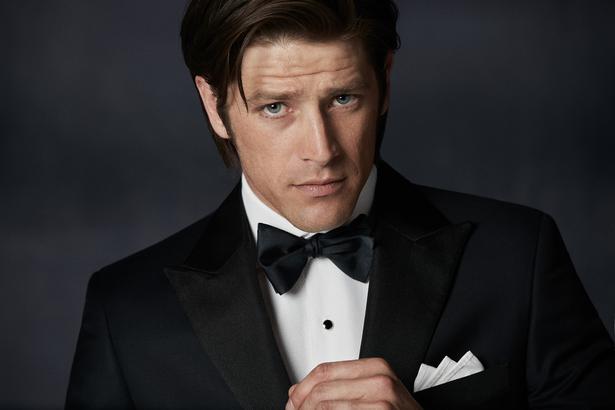 Friday April 21, 2017
As we head into autumn/winter wedding season, we get an update from some of the best in the business about what to wear on the big day. Our stylish menswear panel includes Murray Crane of Crane Brothers, Chris Dobbs of Working Style, Jonathan Hall of Rembrandt and Wayward Heir, John Prikryl of Rodd & Gunn and Lauren Walsh of InStitchu.
COLOUR
Murray: Colour has become a lot more prevalent, especially over summer. There's been a real trend towards brighter blue over the last two seasons but we feel this is starting to abate. We're really pushing texture now - sharkskins, greys and dustier/lighter blues. More sophisticated weaving techniques that cannot be easily mimicked are also key.
Jonathan: Blue remains a popular choice, symbolising harmony, faithfulness, confidence and masculinity - everything you want to represent on your wedding day. For men who want a change from the blue suit they wear to work, grey is a great option. The colour of your accessories can reflect the season; deep purple, rich brown or burgundy are all great choices.
John: Depends on the setting but black is always okay. Dark navy is a popular choice at the moment. Colours are reserved for the bold, and when you look back at those photos in 20 years there will be some cringing if you stray too far from convention!  
Chris: Keep it relatively plain or with a textured weave. Patterns tend to work better for the office or the races. Go for grey flannel for a wedding in the cooler months and pair it with monochrome or understated autumnal coloured accessories. French blue continues to be a popular choice for the summer months with black cloths best suited for the evening at any time of year.
Lauren: In the colder months, the darker the better when it comes to fabrics - charcoals, navy and black are all great choices. If you're looking for some direction here, match your pocket square or bowties with your bridesmaid dresses or with the colour theme of the wedding. Otherwise, darker, more muted colours will always suit a colder climate.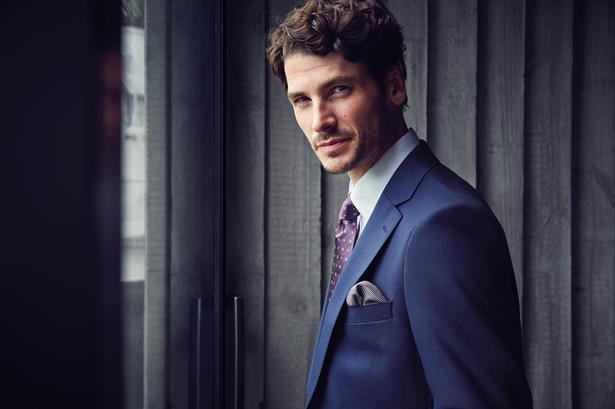 CUT
Jonathan: A suit should always fit well, that's a given, but especially so on your wedding day. Whether it's off the rack or made to measure.
Chris: Upgrade to a more contemporary wide lapel single breasted jacket, it'll suit everyone. Your wedding is such a special occasion you should consider getting one made-to-measure for best results, or find a trusted tailoring business to advise on getting the most flattering fit on a ready-to-wear suit.
Lauren: It may seem obvious, but look for a suit that suits you. There's no substitute to buying a made-to-measure suit. If you have grand designs to wear a really slim-fitted suit on your wedding day, when this is not your usual style, think twice. The cut of the suit should reflect your personal style and body type.
Murray: Cut is paramount, and why such a large part of our special occasion offer is made-to-measure either here or in Italy. The silhouette is loosening. Drape is very important and short and tight is definitely looking very dated.
John: Slim but not skinny. There is a trend at the moment for suits to be pretty much figure-hugging and it just ends up looking like a poor fit. All the proportions should be classic and, within reason, you can play around with subtle areas yourself like the length of the pant. Most important is that it fits well and you're comfortable. Weddings aren't five-minute affairs; you'll be wearing it for a few hours at the least. A suit with a more modern shoulder (smaller and less padded) will also be more comfortable and you won't look like a 90s American NFL commentator.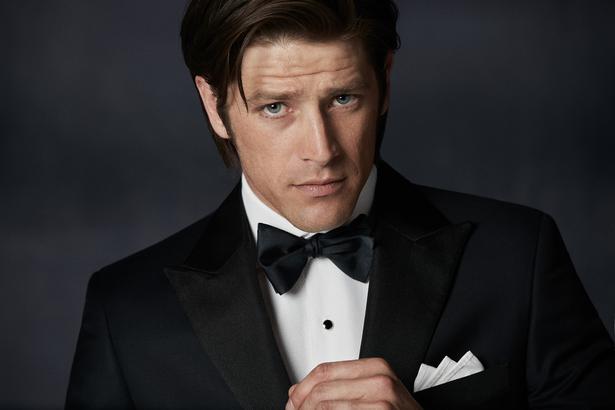 DETAILS
Murray: We always advocate less as being more. One or two good accessories are all that's needed. Obviously the top of the list for us is always neckwear, and we have a large selection of silks specially developed for us in Como, Italy, to match bridal silks.
Lauren: Are you a three-piece suit man? If so, then winter is the perfect time to have your wedding. While often unsuitable for warmer temperatures, the three-piece suit can allow you some variance in your colour palette.
John: This is where you can play around and personalise your suit to your individual tastes - without distracting from the bride of course. Remember gents, you're there to make her look good, not the other way around. Some conventions shouldn't be messed with. 
Chris: Weddings are a time for dressing up more than usual, whether you're a groom or guest. Boutonnieres, knitted silk or wool ties and pocket squares are obvious choices to add flavour to your outfit. Alternatively, go for a more subtle style statement. Try a higher trouser rise, pleats or an adjustable waistband without any belt loops. A double-breasted or a one-button suit are great options for a point of difference.
READ: 8 Stylish Ways For Men to Update Their Wardrobe for Autumn
FABRICS
John: At the minimum in winter it should be a virgin wool of a high count. It's an occasional suit that you only (hopefully) wear once. Make it special; go for a Super 120s wool or higher (130s, 150s if you can afford it) from the masters in weavers in Biella, Italy. Summer weddings can call for wool/linen mix fabrics or even straight linen if you're game. A cotton suit is never okay. 
Murray: The great thing about a quality wedding suit is that it will last a lifetime and (hopefully) be worn again and again. Obviously the eedding is top priority, but do consider other events and seasons when selecting cloth. This is the one component you shouldn't compromise on.
Jonathan: For most occasions, a good quality pure wool suit is your best choice. A little silk will add a sense of luxury.
Chris: If you want your groom to look like he really is marriage material, any fabrics selected within your outfit should be based off two main factors: your wedding venue and how formal the wedding dress is. Choose cottons or linens blends for relaxed outdoor ceremonies, woven textured merino for more formal daytime occasions and sleek wools, mohair or velvet for black tie or evening weddings.
SHOES
Murray: Shoes are often overlooked but finish any outfit. Any detail on the suit should be subdued rather than too bold. The photos are with you for a lifetime: avoid any remorse with stylish selections. Chestnut brown, tobacco and tan are great alternatives to black. Once again simple is best: an almond-shaped toe, new laces, well burnished. Make sure they're broken in to avoid blisters. 
Chris: Never skimp on quality as it will immediately detract from your outfit and your wedding should be your best-ever-dressed day. A stylish polished black or burnished brown lace-up made from a single piece of leather will make your outfit.
Lauren: Buy shoes specific for the wedding. Don't use your work shoes. A great suit can be ruined by an old pair of shoes! You can't go wrong with a pair of freshly shined black or brown Oxford shoes.
GALLERY: Stylish Menswear For Autumn
GROOMING
Murray: Male grooming is pretty simple. Clean hair, face, teeth and nails.
Chris: Get a haircut a week before your wedding to avoid a hairline tan line.
John: This is very personal and I'm not one to weigh in on which beard oil is the best but I prefer a clean shaven, professional look. Remember it's about the bride, not you. Your waxed moustache might be a great conversation piece down at the pub but it shouldn't distract from the bride. 
Lauren: Don't get your haircut at the last minute - make sure to do this at least one to two weeks before the big day.
READ: New York Trend And Design Expert Nick Wooster Talks Personal Style and the Importance of Grooming
FRAGRANCE
Murray: This is more important than you think as scent has such a strong impact on memory. A fragrance that is elegant, refined and masculine will complement your partner. I would recommend Guerlain's 'Vetiver, a classic men's fragrance from 1961, which is woody aromatic and green, with notes of black pepper, bergamot, coriander, lemon, mandarin, vetiver, cedar and tobacco. For the more adventurous groom, I'd recommend Arquiste's 'Boutonniere No7', a modern masculine floral. Featuring notes of Gardenia, Lavender, Petitgrain, Vetiver, Oakmoss and Animalic nuances, the fragrance maintains an earthy masculinity, despite the prominence of floral accords.
Jonathan: Tom Ford's original fragrance is hard to beat, especially in winter.
John: Whatever you wore when you first fell in love is always a good rule. Apply sparingly. Please. You don't want everyone in the venue to smell it. Fragrance should be for you and your closest - if Aunty Doris can smell it in the back row then you've put too much on.  
Lauren: Different colognes will work better with individual body chemistry. Think of the smells you commonly associate with the season. Be very careful with application of these heavier colognes as you don't want the crowd to smell you while you take your vows. One spray on either wrist will be fine.
Be inspired by the good things in life. Sign up now to receive emails from Viva, and twice a week you will be sent the latest news, profiles, videos, fashion shoots, competitions and more.
Share this: