Modern Day Wedding Etiquette
What are the rules when it comes to social media and weddings?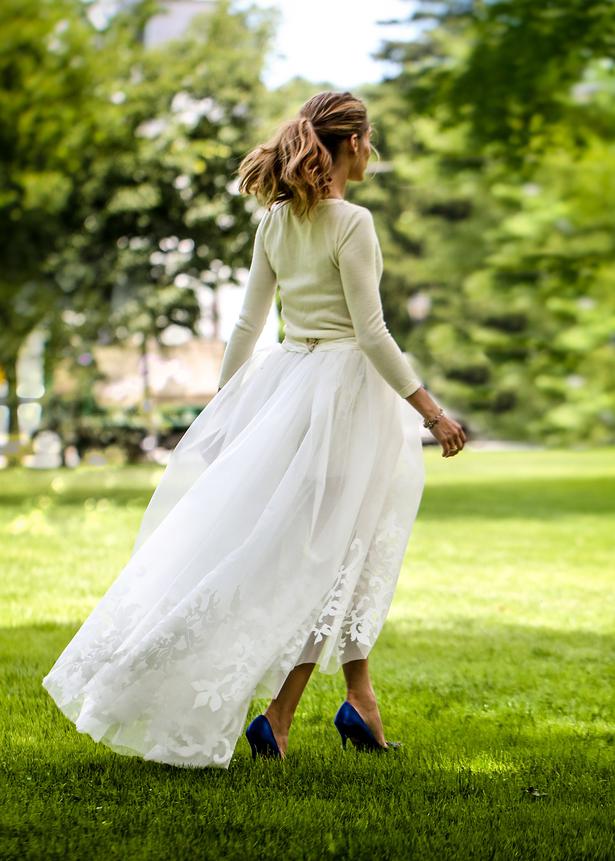 Wednesday Sept. 23, 2015
If you didn't see it on Instagram, did it really happen? We document everything these days: what we're eating, wearing, what we're thinking about eating and wearing. Chances are you will attend at least one wedding in your lifetime and you will most likely want to document the most important day of your friend or family member's life. And if there's one thing we know social media loves, it's a good wedding — just take Kim Kardashian's Instagram post featuring the flower wall at her wedding to Kanye West; for a while, the most liked Instagram post worldwide.
For wedding guests, there are the classic rules to abide by: don't wear white, don't ask for a plus one, don't be late for the ceremony. But with social media — Instagram, Facebook, Snapchat and more — so prominent and ever growing, there are a new set of rules to consider before pushing upload. Because not all brides and grooms want their wedding sitting alongside what you ate for brekky...

The bride and groom must set the rules. If you're the bridal party, decide if you do or don't want guests posting on social media during your wedding. If not, it will pay to let guests know early on either on the invitation or by asking an MC to announce it to the guests at the first possible chance. Weigh up the pros and cons — social media is a great way of documenting your special day and seeing it from your guests' perspectives. It can take weeks before you get the professional photos back, and it can be a great for people that weren't able to attend your wedding to feel like they are still part of your special day. On the flip side, you don't want your guests glued to their phones, with the special day passing them by because they are too busy framing up the perfect instapic.

Guests must be considerate. Be respectful and follow the rules. If you are allowed to post, deliberate what you are sharing before you post it. Would the bride appreciate that blurry picture of herself being posted? The answer is probably no.

Pro-social media? For couples who are happy to let their guests snap and share their special day away, it's nice to choose a special hashtag and let people know on the invite what you've decided so people can see what is being shared. Choose something that not every other bride and groom in the world will be using.

An alternative: Have disposable cameras set-up on tables around the reception, and let guests know you would like them to take photos on them instead of their smartphones.
Share this: