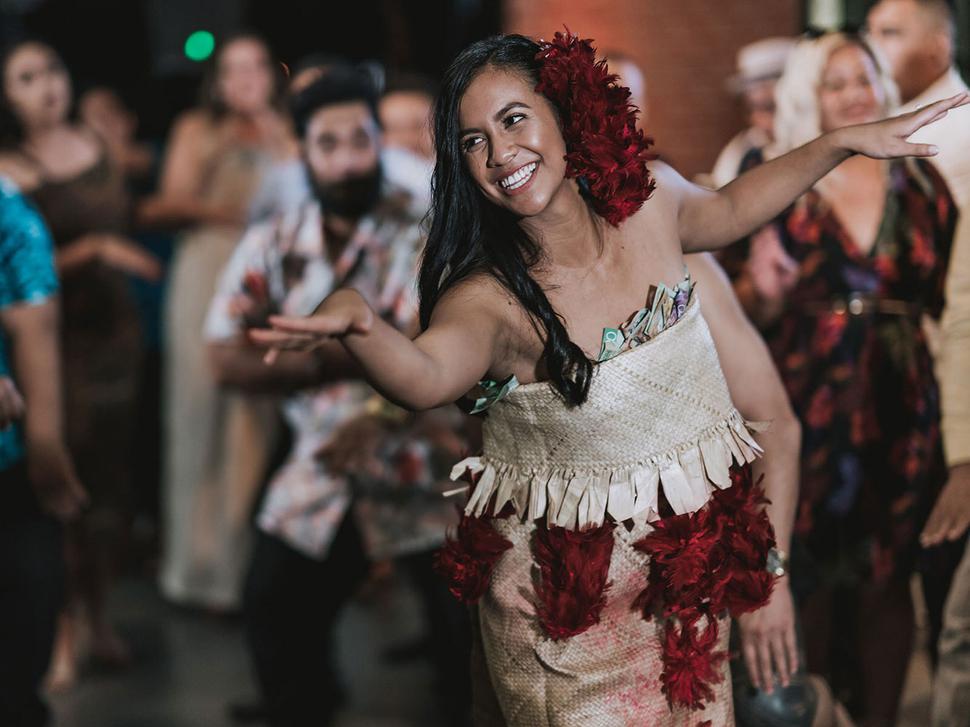 A Hamilton Wedding: Jarreau & Brittany Newport
Jarreau and Brittany share the finer details of their fun-focussed wedding
Thursday April 5, 2018
The Proposal
It took place after sunset in April last year at Kennedy Park in Auckland. Jarreau turned the gun emplacements into an intimate space filled with candles and lights. He had a bouquet of red flowers and just like that my high-school sweetheart was on one knee. After I said yes, there was a loud roar as family emerged from the tunnels to celebrate with us. We left for a secret engagement party where 100 friends and family were waiting to celebrate.
Approach
We wanted the day to reflect us as individuals and as a couple. I love decor, styling and finer details and had my childhood friend from Millies Custom Design help me brand and create elements that were modern but classic. Jarreau, on the other hand, loves a good party, which means a whole lot of fun. Ultimately, it was about bringing together 260 of our friends and family to share a day full of love, lots of laughter and good music. It was the joy we saw in our guests that made us look at each other and admire this amazing day.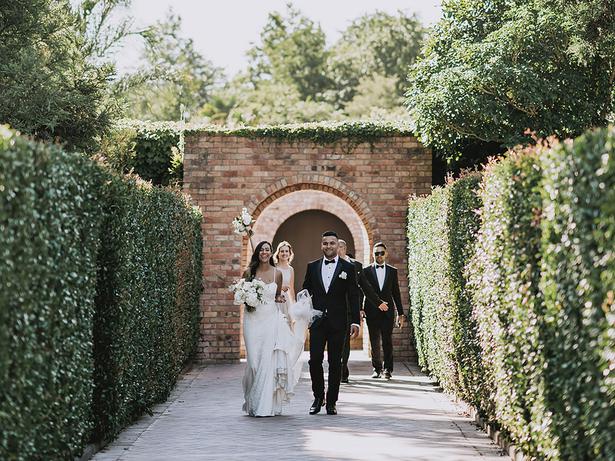 Location
We're from Auckland but got married in Hamilton purely because of our reception venue, which we stumbled across online. The Atrium at Wintec was the most amazing modern space and could fit up to 500 people — perfect for our large guest list. It had a high ceiling; floor-to-ceiling windows and two adjacent brick walls like a Brooklyn loft.
The Dress
I knew I wanted Trish Peng, who has a ready-made bridal collection, plus the option to create your own dress. Designing it on paper and seeing it develop was an exciting experience. My dress was a fitted mermaid silhouette with intricate lace details. It had a more symbolic meaning for me as my grandpa and aunty passed away and their contribution to the wedding went to the dress as a way for me to be with them on the day. My grandad, who was too unwell to attend, contributed to my dress as a sign of remembrance.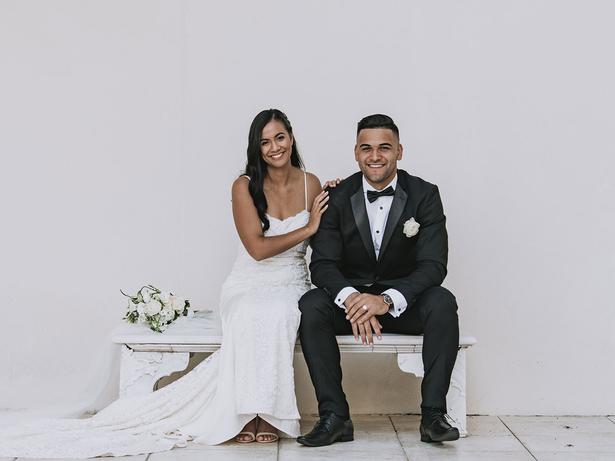 Bridal Party
I was obsessed with the colour oyster, which I found in the Shona Joy collection (where four dresses came from). I managed to find a close match of material for two dresses to be sewn by a seamstress in Australia and Layplan here in Auckland. This unique colour suited all six bridesmaids.
Entertainment
Music and dance runs in our Pacific genes and we called on family, who are talented in this area. La-Dean co-ordinated the music, accompanied by talented vocalists from Resonate. The groomsmen choreographed a humorous act about the bridesmaids, which filled the room with laughter. We had two cultural performances in the form of a Samoan siva and Jarreau and his friends and family responded with a Maori haka. Both elements were very special to us.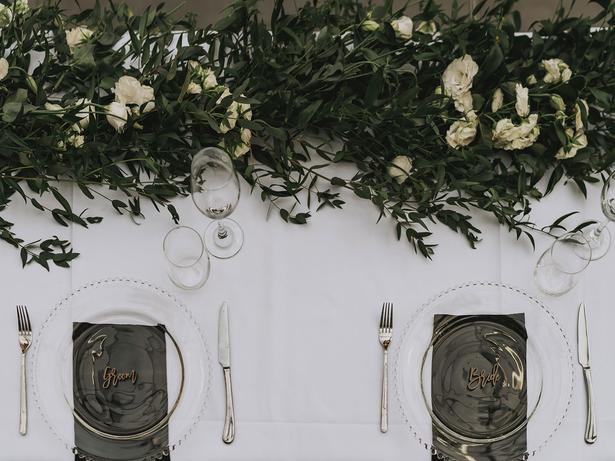 Flowers
My amazing florist, Sarah Heares from Print and Petal, was incredible. We used 270 white roses, 60 stems of white hydrangea, plus hundreds of other blooms, not to mention all the greenery.
READ: Mastering the Art of Floral Arrangement
Photography
Choosing Rambo Estrada to be our wedding photographer was the most confident decision we made. Not only is he incredibly talented, he has a unique eye for capturing moments. We have more than 1000 photos and every photo reflected our vision — he caught the smiles and laughter of our guests and that's exactly how we will remember it.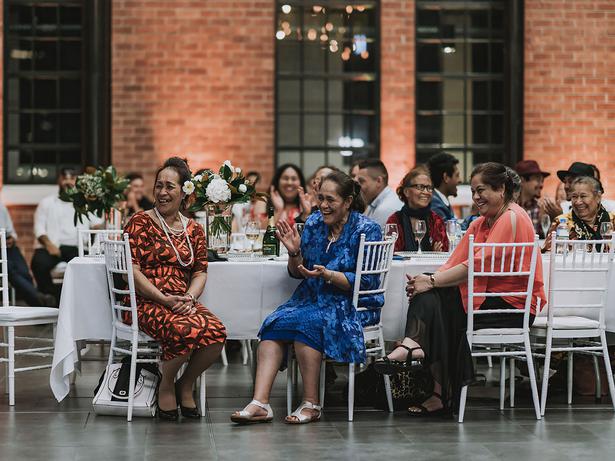 The Big Day
The day was indescribable. We both had such a fun time and loved everything from the preparation, to the moment I walked down the aisle, the entertainment and the epic wedding reception. We laughed, smiled and celebrated our day in JB style. It was an emotional day for the both of us after dating for nearly nine years and to be able to celebrate our love for each other with those closest to us was very special.
Special Memory
We performed a flash mob dance for our guests as an opening performance. We taught everyone the day before the wedding and it served as a good ice-breaker.
Share this: