Essential Wedding Planner Apps
Get organised for your big day with the help of these useful wedding apps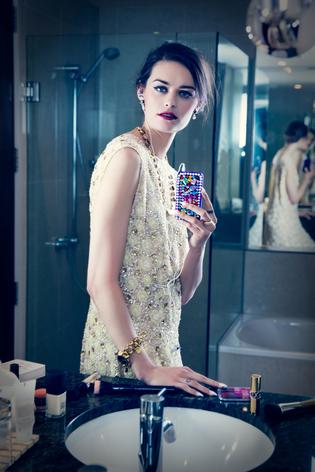 Weddings can often leave couples anxious, tired and frustrated, trying to balance the perfect elements to make the big day memorable and special. Fortunately in our tech-driven world, we have access to a wide range of helpful apps to ensure the day runs smoothly, well into the honeymoon period. Get organised with ten of the best wedding planning apps to download right now. 
1. An easy gift registry: Wishtry (Free)
Gift-giving made easy, Wishtry is a gift registry/wishlist allowing users to select products from any website across the globe. Share your 'wishlist' of gifts with friends and family, including the ultimate wedding day gift of cash gifts that can be put towards a honeymoon or a home project.
2. Honeymoon fundraising: HoneymoonWishes (Free)
Get everyone on board post-wedding day by downloading this helpful app focused on your honeymoon. As one of the older wedding planner apps out there (established in 2003), it's perfect for discerning couples. The app allows you to create your dream honeymoon and lists amazing experiences that friends and family can give you as a memorable wedding present. 
3. Off-the-rack dresses: ASOS (Free)
If you're the sort of bride and bridal party that prefers to spend more money on an amazing experience than a custom, haute-couture gown, high street retailer ASOS does a good job. Find up-to-date dresses in the latest styles without breaking the bank from a range of brands, including wedding-appropriate accessories.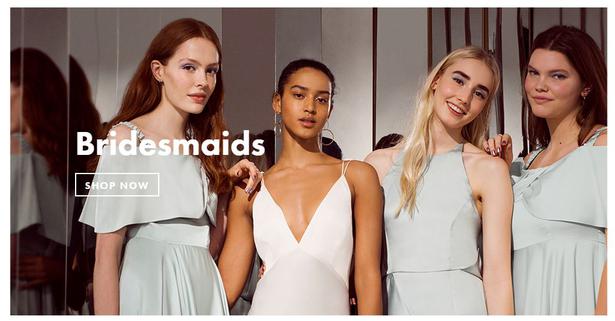 4. Off-the-rack dresses: ASOS (Free)
If you'd prefer to spend more money on an amazing experience than a custom, haute-couture gown, high street retailer ASOS does a perfectly good job, and is efficient on deliveries. Find up-to-date dresses in the latest styles from a range of brands without breaking the bank. You'll also find wedding-appropriate accessories and options for grooms.
5. Get creative: Canva (Free)
Think you have what it takes to design your invitations? If you've got a creative eye, this app will help you from conception to final design, making it easy to create beautiful and professional graphics. Edit photos, add text, elements, stickers, borders, frames and more. Also perfect for album and CD covers and social media banners.
6. Get inspired: Pinterest (Free)
One of the more widely popular apps used in the creative industries (and by scrapbooking obsessives), Pinterest is perfect for the couple who need inspiration. Type in any word and thousands of related images can be pinned and saved in your own library. On Pinterest you can discover, search and save wedding-inspo — cakes, decorations, dresses, accessories, flowers and more.  
READ: How to Be the Best Dressed Guest at the Wedding 
6. Collaborate: InTime (Free)
If you're one of the small number of couples who'll gladly collaborate with family and friends, this app is for you. It's a multi-user collaborative wedding event planning app that allows you to easily co-ordinate wedding plans with friends and family. Once a date is set, the app automatically generates a custom-tailored wedding task list. You can assign the tasks to people, chat with your assignees, and watch as they complete the tasks in time.  Even more useful, multi-user discussion is available, allowing everyone to contribute. Good luck.
7. Virtual planner: Loverly Virtual Wedding Planner (Free with in-app purchases)
If a wedding planner complete with headset and clipboard is out of your price range (or patience) try a virtual one instead. This concierge service app comes with free advice tailored to your style and preferences.
READ: Top Lighting Tips For Weddings
8. Manage guests: The Knot (Free)
Keep a track of your guests pre-, during and post-wedding with this helpful app. It doubles as a guest list manager and wedding website manager (if you're so inclined to have the latter). The app allows you to also accept RSVPs, track meal choices and gifts, and invite guests to share photos all in one handy place.
9. Countdown to the big day: My Wedding Countdown ($1.49)
For the obsessive compulsive, countdown to your big day with an app that alerts you as often as you wish, notifying you at every second until you say "I do". You can even track your wedding countdown on your Apple Watch.  
READ: Wedding Trends You Need to Know
10. Take pictures: WedPics (Free with in-app purchases)
Ditch the disposable cameras and try WedPics. This app is an easy way for your wedding party, family, and friends to share their photos and videos in a personalised wedding album, and is considered the top photo and video app for weddings around the world.
Be inspired by the good things in life. Sign up now to receive emails from Viva, and twice a week you will be sent the latest news, profiles, videos, fashion shoots, competitions and more.
Share this: