Real Weddings: Sonia Phillips and Alan Dufty
Sonia Phillips and Alan Dufty share the details of their intimate wedding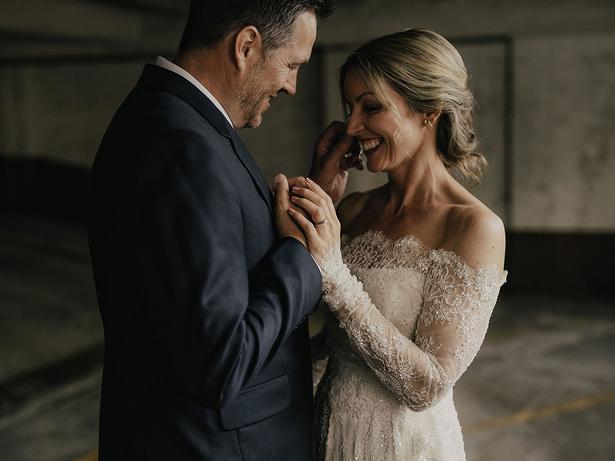 Wednesday March 22, 2017
THE PROPOSAL: Eight years ago on Valentine's Day. We were snowboarding in France. Things didn't go to plan. I thought Alan was trying to sabotage my last run of the day so I dodged him all the way down the mountain (unaware he was trying to get down on one knee). At the bottom I gave him the fingers and stormed off. I still feel awful about it.
ENGAGEMENT RING: We were living in the UK at the time (we first met at a North London pub 15 years ago) and found a ring we both loved at Tiffany & Co. A couple of days before our wedding, I popped into the new Auckland Tiffany and Co. store in Britomart with my mum to have it cleaned. They were so lovely and gave us champagne to celebrate!
READ: Meet Tiffany & Co's Designer Director Francesca Amfitheatrof
PRE-WEDDING EVENTS: We had a rather messy engagement party at the Great Eastern in London. More recently, we had our stag and bachelorette parties on Waiheke. We booked a big house with sea views for two nights — the girls stayed the Friday night and the boys moved in the next day. Most of us have small children so there was a quick "handover" at the ferry terminal.
THE APPROACH: We decided we wanted a small, intimate wedding and to take everyone out for a fabulous dinner party afterwards.
LOCATION: We got married at home in our tiny back garden, in front of 50 of our closest family and friends. Our 100-year-old bungalow had to look "wedding ready" so all the old weatherboard and decking finally got replaced. I spent a solid four months trawling through Kings Plant Barn and painting the house. We wanted to keep the feel of our wedding quite natural and minimal, not over-styled.
There were no decorations other than flowers and the white roses and lavender in our garden. Alan's quite arty and stencilled a sign (in the same style as our invitations) with our names and date of our wedding on an old wall. It's still there of course.
On the day, Scoff Catering did our canapes and we had beer, wine and Veuve Clicquot on ice in the bathtub. Having our ceremony at home felt very special and for years to come we can enjoy all the hard work we put in.
For the dinner party, we booked The Grove. The team there are amazing and we can't thank them enough. They only do a handful of weddings each year. They made us feel very special right from the start and put together a menu for us with matching wines. 
FLOWERS: The ceremony was on our back doorstep. Kelly at Blush made a breathtaking arrangement of pure white hydrangeas, white peonies and roses, olive branches and lavender to drape over our back door. After the ceremony our family took it to The Grove to put across the bridal table. The same beautiful flowers were used in our bouquets.
THE DRESS AND SUIT: My mum and I found my dress within two days (at a sample sale — whoop!) I had pictured myself wearing a very simple, unadorned, long white dress. I came home with a stunning Anna Schimmel gown from her Paris Collection — a strapless mini worn underneath a delicate, off-the-shoulder, full-length sheath of sequinned and beaded tulle lace.
I wore highly impractical four-inch heels and had a boxfresh pair of Adidas trainers as a back-up for dancing. I kept my jewellery simple — Zoe & Morgan earrings and a treasured, French antique pearl ring my much loved and recently passed Nana gave me when I was 18.
Alan was best man for his cousin's wedding last year and was seriously lucky to be given a bespoke, navy World suit by the bride and groom. For our day, Benny at World made him a blush satin tie to go with it and a matching bow tie for our 3-year-old, Flynn. My gosh they looked sharp.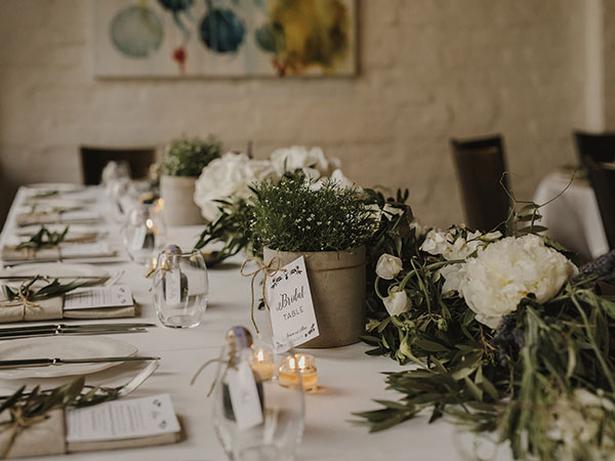 CAKE: I've been addicted to The Caker's delicious treats for years so there was no question who we'd ask to make our wedding cake. We had a "semi-naked" cake (I love the buttercream icing far too much to go "naked") with my two fave flavours — fig and raspberry and gluten-free chocolate.
RECIPE: The Caker's Vegan Coconut , Strawberry and Basil Cake
It was decorated with olive sprigs and a pair of small, crystal lovebirds Alan's mum gave us. We cut the cake with Nana's silver carving knife, which has been in the French side of our family for more than 200 years.
ENTERTAINMENT: The music was really important to us as we wanted a bit of a party atmosphere and we don't get out much nowadays. We chose to have Jason Eli, one of the Mix It DJ team, play for us after dinner.
HONEYMOON: We are aiming for the snow — maybe Japan, Red Mountain in Canada or the US. In saying that, a tropical beach holiday is looking pretty good right now. If he plays his cards right, Flynn may come with us.
TABLE SETTINGS: I wanted to keep with the minimal feel and also try to avoid unnecessary expense and wastage. Instead of having lots of pricey cut flowers on the tables, I bought small concrete planters and potted them with white-flowering shrubs. We gave them away to guests at the end of the night.
For our napkins, I found a natural linen fabric on sale at Martha's and had them made up locally. They've been dry-cleaned and we'll give them to family when I send out our thank you cards. There were tiny beeswax candles from Father Rabbit and mini Patron bottles that doubled as favours and place name holders. Rose from Paper Rose made our beautiful wedding stationery and menus. I totally loved everything Rose created and she was such a joy to deal with.
PHOTOGRAPHER: The minute we saw Danelle Bohane's beautifully emotive and atmospheric photos we knew she was the one. I love how Danelle captured the feel of our day and the love and closeness of our little family too. One of my favourite photos is the "first look" with Alan, Flynn and I having a big, squeezy hug.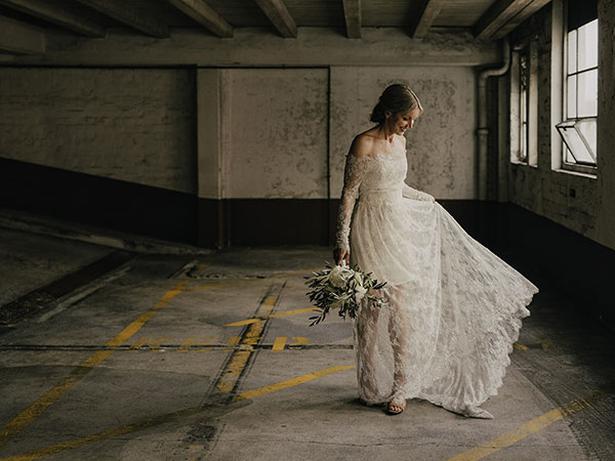 THE TOAST: My uncle sang a Czech toast that my grandad would always sing at family occasions. Everyone stood up and joined in. It was very emotional and a lovely way to remember my wonderful grandad and nana.
OUR FIRST DANCE: We almost didn't do this as we'd been too busy to have any dancing lessons, plus we were running behind time but I'm so happy we did. We danced to Rihanna's Love on the Brain and it was just magic dancing with (clinging on to) my new husband. Everyone was up and dancing with us. It's making me cry just thinking about it.
TOP TIP: If things don't feel right, don't be afraid to change them. Our original plan was to have our wedding at a Waiheke vineyard and our guest list was up to 110 people and climbing. The venue and accommodation were already booked but we soon realised that a large wedding didn't feel like us at all.
We were stressed and also started worrying about the crazy expense. Not inviting everyone was hard and did cause us a fair bit of anxiety but having a small number of guests made our day feel more personal and real.
Also, we had decided not to film our wedding because of the additional expense.
Three days before, we changed our minds. Danelle recommended Stephan & Nakita. We absolutely love our wedding film, it's so beautiful. I can see all the special parts of our day that I'd missed — Dad giving the garden a final watering, Alan and Flynn getting ready, our guests arriving and the ceremony.  I cry every time I watch it.
Be inspired by the good things in life. Sign up now to receive emails from Viva, and twice a week you will be sent the latest news, profiles, videos, fashion shoots, competitions and more.
Share this: