Photographic Exhibitions, Hangi Pies & More Great Things For The Weekend
There's plenty of cultural activities to delve into this weekend, from book signings to an online showcase of classic Crown Lynn crockery
Friday June 12, 2020
Head to the Auckland Art Gallery to view Civilisation, Photography, Now.
Opening this weekend, the gallery's latest exhibition features over 200 photographs by 103 photojournalists, photographers and digital image-makers. Civilisation, Photography, Now looks at our built environments and our hyper-connected, 21stcentury lives through the eyes of the skillful photographers. Originally billed as a portrait of 21st-century life spread across various themes; the show now has new meaning post lockdown. Civilisation, Photography, Now is on display at Auckland Art Gallery Toi O Tamaki from Saturday 13 June-Sunday 18 October.
Attend a panel discussion
Migrant Zine Collective, an activist-based zine collective created by and for migrants of colour in New Zealand is holding its first collaboration event since coming out of lockdown. On Saturday 13 June, a panel discussion will be held at Upstairs Gallery in Titirangi, with Migrant Zine Collective's Jasmin Singh, to talk about issues around colorism, share stories and foster its creative zine community. The panel talk is also part of the final weekend for photographer Abhi Chinniah's exhibition Light Skin Dark Skin on display at the gallery as part of the Auckland Festival of Photography. This photography series centres the lives of brown women, breaking through the glass ceiling and growing up brown in Aotearoa. Read Abhi's piece called "My Story" about her experiences here. Upstairs Gallery 418 Titirangi Road, Titirangi.
Listen to Let's Talk About Sects on Apple Podcasts
"This podcast is intriguing on multiple levels. Each episode of the series dives deep into the secrets of a different cult around the world. We hear about the recruitment of members, psychological aspects of sects leaders and criminal incidents in the worst form." - Lucy Casley, Viva designer.
Listen to the podcast here.
Eat a Hangi or Palusami pie from Blue Rose catering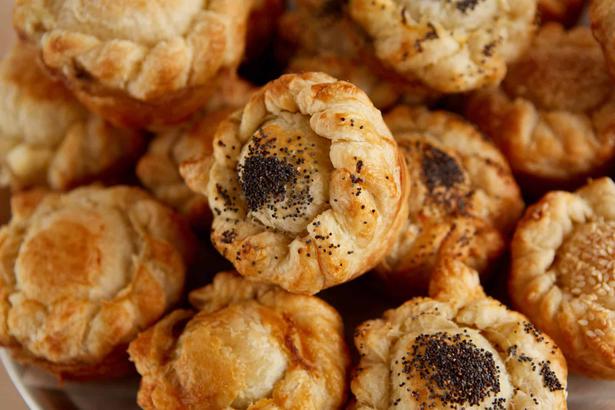 The famous pies from Blue Rose Catering. Photo / Supplied.
This boutique catering company nestled in suburban Sandringham, also offers great cafe-style food, and its popular pies are not to be missed. Fusing Maori and Pacific flavours inside the pastry treat, try the Hangi Pie (pork stuffing, potato, kumara and pumpkin) or Palusami Pie (corned beef, taro leaves, coconut ream, onion, chilli) - two of its popular and unique fillings. Blue Rose Catering 414 Sandringham Road.Bluerosecatering.co.nz.
Attend a book signing for Observations Of A Rural Nurse
Sara McIntyre, the daughter of the artist Peter McIntyre, was nine years old when her family first came to Kakahi, in the King Country, in 1960, and her family has been linked to Kakahi ever since. On the family car trips of her childhood, McIntyre got used to her father's frequent stops for subject matter for painting. Fifty years on, when she moved to Kakahi to work as a district nurse, she began to do the same on her rounds, as a photographer. Sara's new book, Observations Of A Rural Nurse, combines her remarkable photographic exploration of Kakahi and the sparsely populated surrounding King Country towns of Manunui, Ohura, Ongarue, Piriaka, Owhango and Taumarunui. On Friday 12 June and Saturday 13 June, Sara will be at Anna Miles Gallery signing her book, also available to purchase.
Watch: 13th on Netflix
WATCH: 13th - Full Feature
One way to understand current affairs in the US is to watch this insightful and in-depth look at the prison system in the United States and how it reveals the nation's history of systemic racial inequality. As Black Lives Matter demonstrations – sparked initially by the death of George Floyd in Minneapolis – continue across the globe, the streaming platform has also uploaded the 2016 film to YouTube.
Dine out at the newly opened Commercial Bay precinct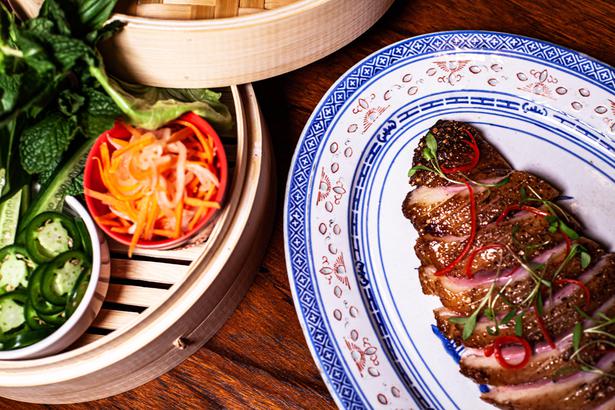 Retail and hospitality precinct Commercial Bay has officially opened to the public this week. The world-class shopping and dining destination is set to revitalise downtown Auckland, acting as an interface between the harbour and city; a junction for Auckland's rail, ferry and bus users and home to 10,000 workers in the adjoining new PwC Tower. The precinct has 45 local and international food vendors, from specialty coffee to lively bars and sleek waterside restaurants, with more due to open later this year. Highlights include Fatima's, Auckland Fish market favourite Billypot, Korean restaurant Gochu, Zeta Greek Kitchen, Best Ugly Bagels and more. Johanna Thornton takes a closer look here.
Attend a #BlackLivesMatter support rally
Taking place on Sunday 14 June at Aotea Square at 1pm, a second rally will be taking place in support of the Black Lives Matter movement and also ending armed police patrols in New Zealand. The rally will also coincide with a Zoom meeting for those unable to attend featuring guest speakers including youth and community advocate Guled Mire and AUT social sciences professor Camille Nakhid.
Black Lives Matter Zoom Sunday Meeting ID: 484 190 2876 Password: Not required.
To find out how you can safely protest as a person with disabilities, here are some helpful tips.
View classic Crown Lynn crockery online
New Zealand's much-loved crockery manufacturer, Crown Lynn, formed part of New Zealand kitchens for decades. Now the pottery is coveted by collectors and forms the basis for an online showcase from the Auckland War Memorial Museum's collection. Aucklandmuseum.com
Book tickets for the Documentary Festival
Book tickets for the Doc Edge Online Festival, and don't miss award-winning film-maker Hiona Henare's soulful short-film Ruahine: Stories In Her Skin, exploring the scared Maori tradition of moko kauae (chin tattoo). For this and more documentary listings, visit docedge.nz.
Indulge in some armchair travel
The New Zealand Herald's popular Travel podcast Trip Notes is well worth listening to this weekend. The travel team is joined by a coterie of special guests including Judy Bailey, Chef Gareth Stewart, comedian Thomas Sainsbury and more – talking about some of their great travel memories.
Treat yourself to a sauna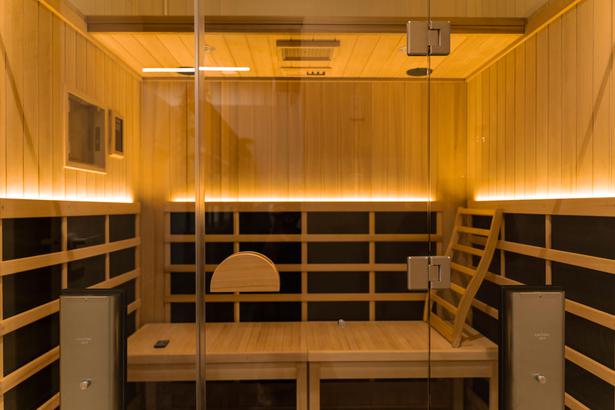 Hana's private infrared saunas. Photo / Supplied.
Neighbourhood wellness centre Hana has opened this week and is well worth a visit if only to unplug from the world and unwind in one of its state of the art private sauna rooms; or perhaps try its healing red light therapy services. "We all lead such busy lives, and everyone's rushing from place to place" says owner Sara Higgins. "I want people to really slow down and calm down. To take that time for themselves and really feel like a new person afterward." Learn more about Hana here.
Share this: