5 Wellington Galleries to Visit
If you're in the area, make sure you pay a visit to these Wellington galleries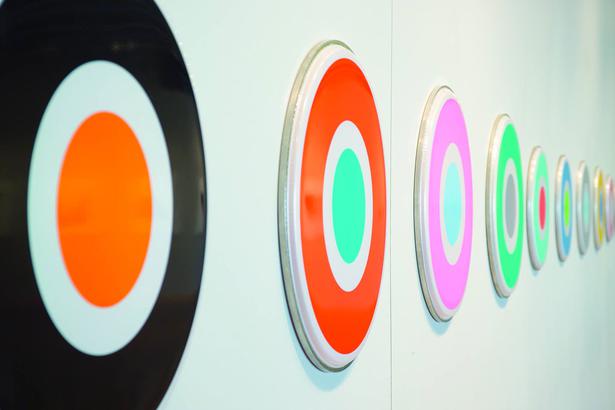 Sunday Jan. 31, 2016
City Gallery, 101 Wakefield Street
Aside from its grand layout and compelling contemporary exhibitions, this waterfront institution holds a fun social event on the first Thursday of every month allowing art-lovers access to the gallery at night. The Tuatara Open Late evenings, which have been running for just over a year, mean you can enjoy a drink and something to eat (all food and drinks are under $10), check out the latest exhibitions, tag on to a curator's (or artist's) tour or listen to live music (DJ B.Lo, Twinset and Lisa Tomlins have all performed). Check out the gallery's latest exhibition, Julian Dashper & Friends (until April), featuring paintings, sculptures, photographs, a video and a giant road sign by the Kiwi artist who rose to prominence in the 80s, making art about art. All galleries open until 10pm. Koha entry.
Suite Gallery, 241 Cuba Street
This inviting space has a large street-front gallery, plus store rooms to browse, and a sculpture yard at the rear. Owners David Alsop and Susannah Shaw act as agents for Ans Westra and represent 12 other contemporary artists including Wayne Youle, Fiona Pardington and Arie Hellendoorn. The gallery's third Summer Series of exhibitions runs until Febuary 13, featuring one artist each week. Look out for works by Daniel Unverricht, Rob Cherry and Anton Parsons.
READ: 5 Great Lunch Spots in Wellington
Peter McLeavey Gallery, Level 1, 174 Cuba Street
Set upstairs in a character building overlooking the changing nature of Cuba Street is a rich piece of Wellington's history. Founder Peter McLeavey has been an art dealer since 1966, and the cosy space has been running since 1968, hosting more than 500 exhibitions. Peter's daughter Olivia, who virtually grew up in the gallery, is now the director, having taken over after Peter's health deteriorated. The gallery works with 18 New Zealand artists including Robin White, Toss Woollaston and Colin McCahon, exhibitors from the start. Typically, the exhibitions change every three weeks; on the day Viva visited, there were works by White and irreverent high-glamour photographer, Yvonne Todd.
Page Blackie Gallery, 42 Victoria Street
Established in 1987, this vibrant space has become synonymous with the contemporary art scene; Marcia Page and James Blackie represent 20 of the country's top artists, such as Dick Frizzell, Max Gimblett and Karl Maughan. It's also one of the country's leading galleries for resale of historical artworks, including C.F. Goldie, Colin McCahon and Frances Hodgkins.
Hamish McKay Gallery, 1st floor, 39 Ghuznee Street
Shane Cotton, Seraphine Pick, Mrkusich, Billy Apple, Saskia Leek — you'll find them and many more at this hidden gem, founded by art dealer Hamish McKay 20 years ago. In that time, he's made a big impact on the Wellington art scene, introducing many local and international artists to the public.
Share this: