Why I Love Wellington: Industrial Designer Jack Candlish
The Organic Dynamic founder and keen surfer enjoys the chilled-out vibe of his city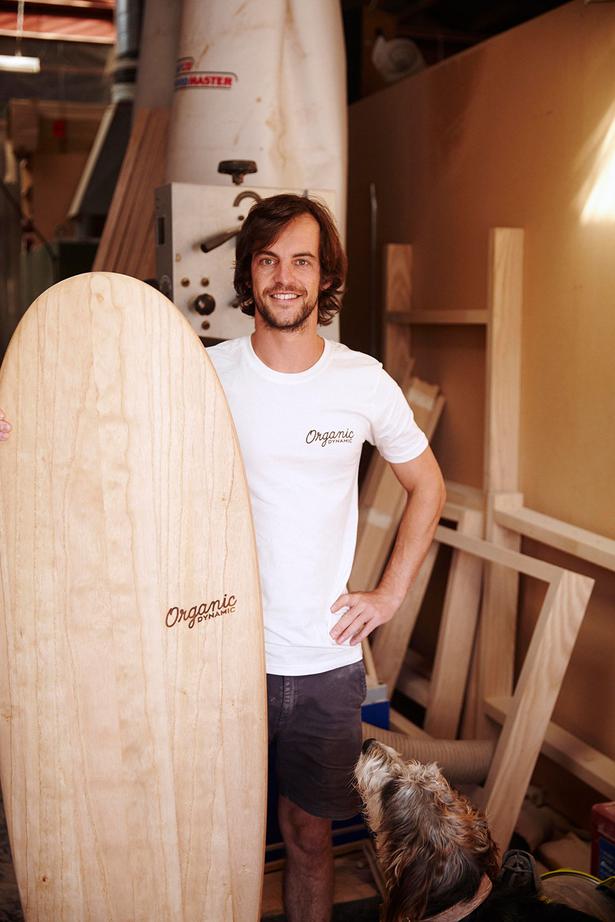 Wednesday March 28, 2018
At Jack Candlish's workshop up a nondescript street in Berhampore, there are wood chips, sanders, bake ovens and a groovy blue Volvo 240 parked outside.
It's here that the industrial designer comes each day to make his custom and sustainable surfboards, made using recycled polystyrene, New Zealand-grown paulownia timber and Entropy bio-resin — a coating more environmentally friendly than those usually used to make surfboards.
Jack launched his company Organic Dynamic from Wellington in 2015, having previously set up furniture design company Proffer (he still shares a workshop and equipment with them, but now he focuses full-time on the boards).
It was during that time that he began making his own wooden boards — the first of which he admits were very heavy, but got lighter as he refined the product and production process.
"I was starting a furniture business and didn't have much money, so I would get old damaged boards for free or dirt cheap and fix them up.
"In doing this I realised how fragile the boards were and how toxic the materials are that are used to make them — which contradicted my appreciation for the coastal and marine environment."
READ: Where to Eat, Drink & be Merry in Wellington
Jack lives with his partner Clair (who set up dance classes Shut Up and Dance) and their dog Devon in Hataitai, overlooking Shelly Bay, although he admits they don't spend a lot of time at home. "We're both very busy with our own businesses and if we aren't working, we are usually at the beach."
To relax, he'll go wherever the waves are. "Surfing is like meditation to me and it's a really good way to recharge the batteries.
Wellington lacks the wave consistency to establish a rich surfing culture, but there's a good bunch of guys and girls who flock to the beach when the waves manage to find their way into the bays along the south and west coasts. Most surfers who live here are accustomed to driving a few hours for waves and you can find some gems if you are willing to travel.
The people are what I love most about the city. Wellington is a great little city but it does get bloody cold and windy in winter. The resilient characters who subject themselves to this on a yearly basis really love this place and make it great.
READ: Eight Top Surfing Spots in New Zealand
I've really enjoyed living somewhere where there are a lot of other creative people doing their own thing, which has given me the confidence to pursue my own endeavours. This city really fosters creativity and entrepreneurship.
You can't escape the smell of roasting coffee beans, and there are some quirky shops and cafes around the place. But I think the coolest thing about Wellington as a city is the close proximity of everything. It offers a huge array of indoor and outdoor activities in a very small place and everything is easily accessible.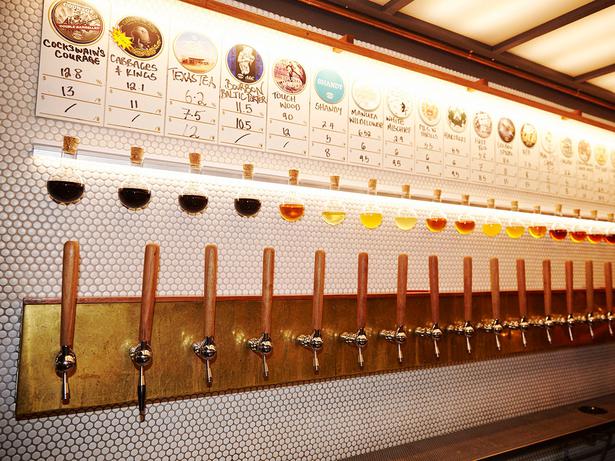 JACK'S WELLINGTON HOT SPOTS
1. Castlepoint is a really picturesque beach on the east coast of the Wairarapa, It's a 2.5 hour drive from the CBD but well worth the trip when it's not too windy. Check the weather forecast first.
2. The Garage Project Taproom in Te Aro Valley is an epic brewery bar with heaps of amazing beers and really knowledgable staff.
3. I helped build The Hangar cafe a few years ago so like popping in from time to time. Amazing coffee and food. Customs on Ghuznee St also has amazing coffee and food, and friendly knowledgable staff.
4. For dinner, Goldings has great beers on tap and the best pizza in NZ, by Pizza Pomodoro. I like the relaxed atmosphere of Moon Newtown, and they often have live music too. And Laundry on Cuba has great burgers and beers.
Share this:
More Culture & Travel / Going Places