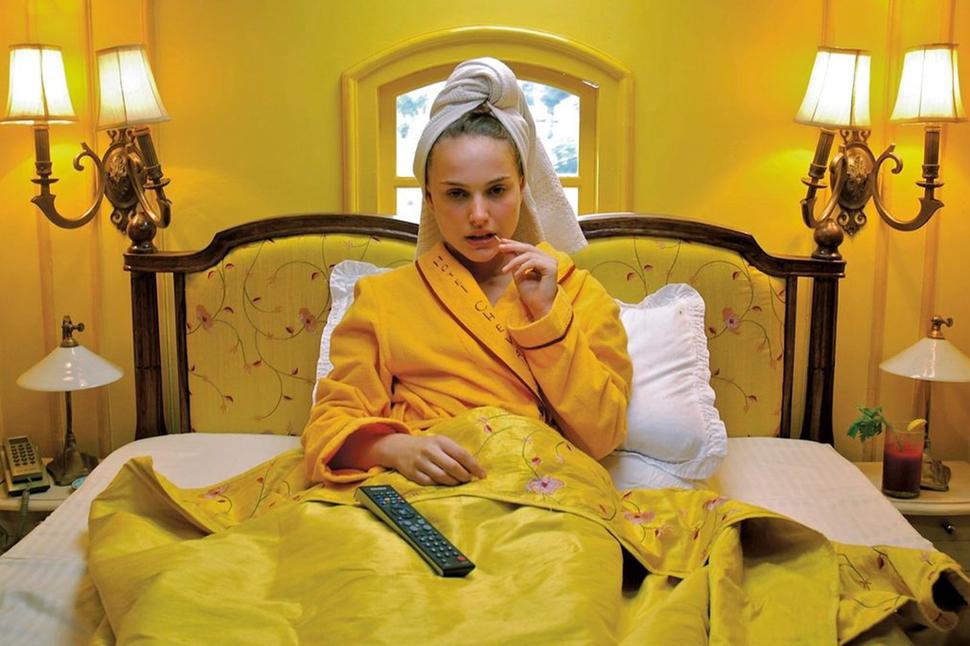 A Wes Anderson Film Fest & More Fun Things For The Weekend
Have your weekend full of exuberant feature films, yachting fanfare and island gin tasting
Thursday Jan. 21, 2021
Be transported in Academy Cinemas' Wes Anderson retrospective
To celebrate the imminent release of The French Dispatch, Wes Anderson's oft-described love letter to journalists, Academy Cinemas is running a retrospective of the American film director's works. 
See cult favourites The Grand Budapest Hotel, Fantastic Mr. Fox and Moonrise Kingdom, revel in his signature sweet-but-not-saccharine aesthetic in The Royal Tenenbaums, The Darjeeling Limited, Rushmore and The Life Aquatic With Steve Zissou, and sit back to his dog-gone stop-motion triumph Isle of Dogs. Visually stunning scenes, guaranteed.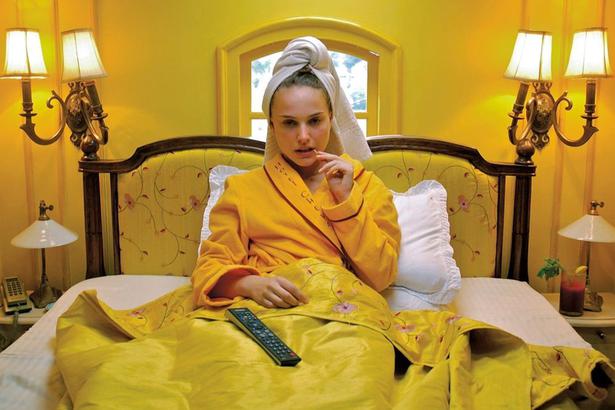 Natalie Portman in 'Hotel Chevalier', a 13-minute short film that preludes Wes Anderson's 'The Darjeeling Limited'. Photo / Supplied

Friday January 22 to Tuesday February 2. Academy Cinemas, 44 Lorne St, Auckland CBD.

See Moana Currents: Dressing Aotearoa Now

Curated by Doris de Pont and Viva's Dan Ahwa, Moana Currents: Dressing Aotearoa Now is a compelling exploration of New Zealand identity through a sartorial lens from the New Zealand Fashion Museum.

Showcasing pieces from Adrienne Whitewood, Dru Douglas, Emilia Wickstead and King Kapisi's label Overstayer, to name a few, the exhibition is a lush tapestry of past and present, and an illuminating, necessary conversation on how migration, cultural exchange and the wider Pacific have influenced what we wear today.
On now until Friday February 12. Māngere Arts Centre, Corner Bader Drive and Orly Avenue, Māngere, Auckland.
Watch the Prada Cup Challenger Selection Series (obviously)
It's the all-important round-robin tournament as to who gets to compete in the 36th America's Cup, presented by Prada, and it's had those on the harbour utterly rapt.
Don't know where to watch it from? Want to attend but find yourself in a bungle about basic sailing knowledge? Viva's comprehensive America's Cup Cheat Sheet has you covered. Read up, then join in the boating fanfare.
The Prada Cup Challenger Selection Series ends Friday February 22. Visit the America's Cup website for updated information on race times.
Visit Waiheke's newest gin distillery
Newcomer Waiheke Distilling Co, the brainchild of Liz Scott and Glen Cadwallader, is launching its Summer Series, opening the doors to its distillery to celebrate its first batch of gins — Spirit of Waiheke, London Dry and Red Ruby Gin — so you can taste these special offerings.
Maori performing arts group HIWA. Photo / Supplied

In partnership with Fever-Tree Tonic and Aperol, it's an occasion not to be missed. Seating is limited to 75, so book ahead.

Opens Saturday January 23, and runs from 10am to approximately 6pm, Thursday to Monday during the summer months. 258 Cowes Bay Rd, Waiheke Island.

See Ponyo on the big screen

Hayao Miyazaki's animated fantasy hit will be screened for free on Sunday January 24, at 4pm, for Auckland Live's seasonal event Summer in the Square. Aotea Square, 291-297 Queen St, Auckland.

Visit the New Zealand Maritime Museum for a special maritime performance

Māori performing arts group HIWA have taken residence at the New Zealand Maritime Museum, where they're performing their enthralling Hiwa Ki Uta, Hiwa Ki Tai, a maritime-inspired production exploring stories of Māui, Polynesian wayfinders, celestial navigation and naval architecture.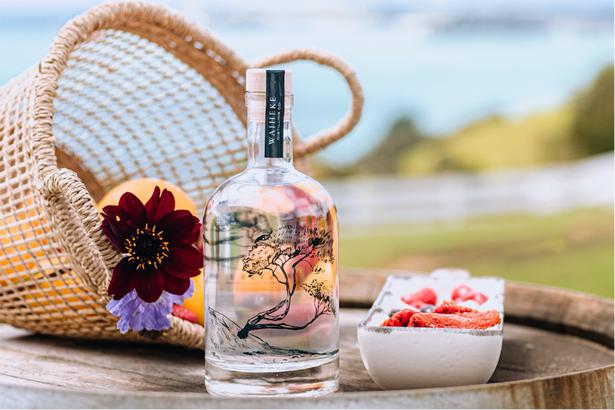 Runs 12.30pm to 1.15pm each day until February 21. Tickets, available here, are $36 for Auckland residents and $45 for visitors. New Zealand Maritime Museum, Corner of Quay and Hobson St, Auckland.
Listen to jazz in the gardens
Jenny Bersola, the singer, perfomer and voice beyond 'The Rhythm of the Night' by Corona, is doing a live performance with her band this Saturday, January 23, from 6pm to 10pm at Howick Historical Village. Band Napoli Central, led by Luca Cipoletta, will be playing too. Pack a picnic, sit back and enjoy the trills of jazz in the gardens. 75 Bells Rd, Auckland.
Check out Mika Cotton's first-ever exhibition
The law student turned artist, represented by online art sellers York Gallery and inspired by the painterly brilliance of Grace Wright, Judy Millar and Imogen Taylor, is showing her work for the first time at Ponsonby Central until Sunday.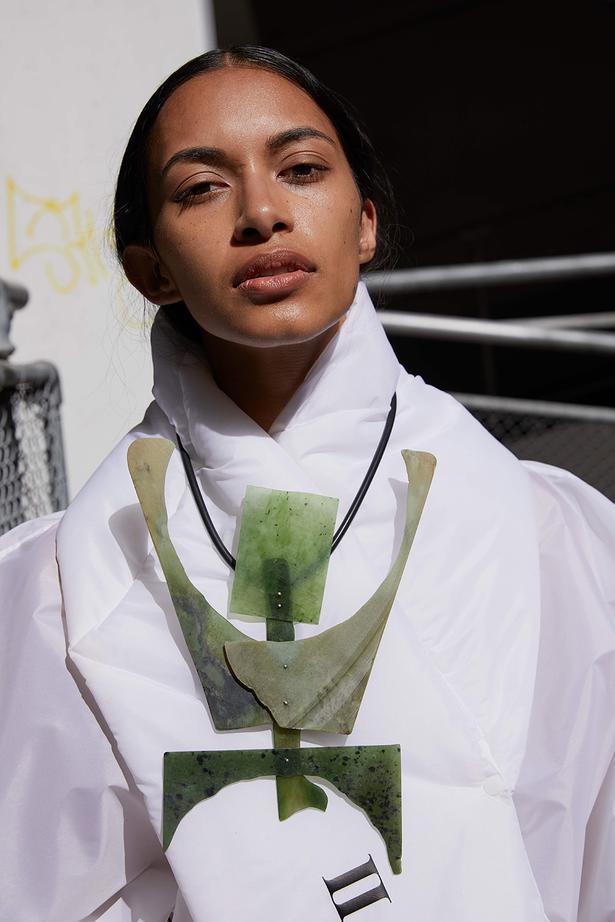 "Colour, to me, has its own personalitiy," Mika says, "and I like to work freely, intuitively, allowing colour to unfold the story." At its core the exhibition is, she says, a celebration of her love for painting. 136-146 Ponsonby Rd, Ponsonby, Auckland.
Attend a wire looping workshop
Put your croqueting to the test this Saturday, January 23, as artist Birgit Moffatt leads an afternoon of 'looping' at The New Zealand Portrait Gallery. The experience, set against a backdrop of beautiful paintings, will have you leave with an uncommon skill and your small creation.
From 1pm to 3.30pm. Tickets are $28 and are available through Eventfinda. Shed 11, 60 Lady Elizabeth Lane, Wellington.
Celebrate Māori culture by the harbour
The fifth iteration of Tāmaki Herenga Waka Festival kicks off this Saturday, January 23, with a host of activities (think waka sailings, a 50-metre live art installation, kapa haka performances and live performances by Trinity Roots, Seth Haapu and Maisey Rika) on and off the water. Enjoy some kai and settle down for some storytelling. From 10am to 10pm. Captain Cook Warf, Quay St, Auckland CBD.
Share this: