What is a wedstival?
Festival-style weddings offer a boutique experience for bohemian couples, complete with grown-up games and glamping on-site.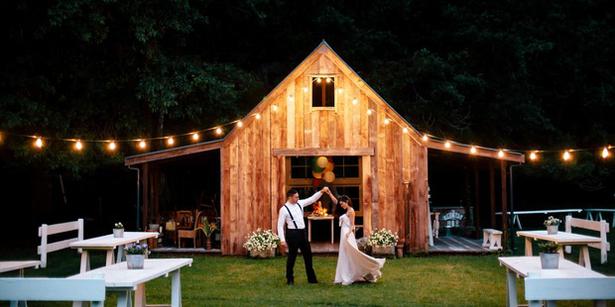 Wednesday March 26, 2014
Weddings are no longer a one-day affair, or even a simple pre- and post-event tagged on to a big day. Trendsetting brides are opting for mini-festivals, aka wedstivals, wedfests or wedstocks.
What are we talking about? Personalised, rollicking-good-time weddings that emulate music festivals, or grown-up school camps for those who want to escape the cookie-cutter wedding cycle and remember a weekend of festivities with friends, rather than the whirlwind of one night.
The concept is simple: find a paddock, island or camp ground, import tents, food trucks and generators and enlist the help of friends and contacts to pull it all together - the more musicians, chefs and event planners you know, the better.
Su-an McMahon, owner of Te Puke's Old Forest School, a venue in the Tauranga region, which hosts festival weddings, says they are becoming a big part of their market.
"It's what we firmly believed in when setting our new venue up," she explains.
"We figured the traditional wedding venue was extremely well catered for and wanted to break the mould. I think it's developing as a strong trend because more couples are paying for their own weddings. Families and friends are so spread over the world, and it becomes far more than just a simple, traditional wedding."
Kate Moss and Katy Perry were early fans of the festival-style wedding, as was Matthew McConaughey, whose wedding to Camila Alvez included guests glamping in his multimillion-dollar backyard over three days. Cara Delevingne reportedly wants a "wild festival-style" wedding if she marries girlfriend Michelle Rodriguez, while top UK bridal designer Kate Halfpenny held a weekend-long festival in the Derbyshire countryside, with bridesmaids including supermodel Erin O'Connor and actress Emilia Fox.
A recent Auckland film and food-industry wedding took over the Port Waikato School Camp, with guests from New York, LA, London, Sydney, Melbourne and NZ whiling the weekend away with yoga classes, surfing and fishing expeditions, bush walks and games of corn hole (an American lawn game) fitted around the wedding celebrations.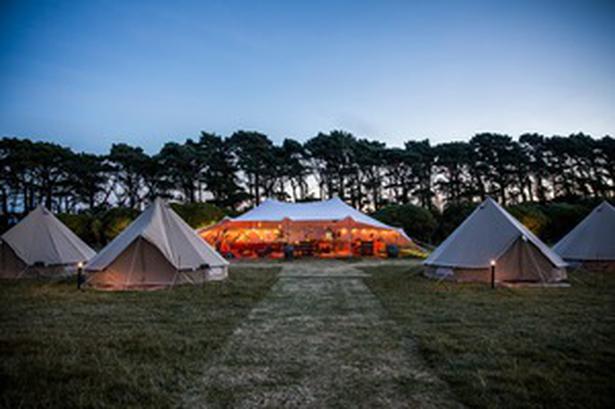 Jonny Rudduck (the owner of Il Buco pizza) played celebrant, and food flowed over the intimate weekend. A local fish and chip truck provided Friday night's fresh fish, and chef Sylvia Dwen of Ponsonby Bistro cooked Saturday's wedding feast of local smoked kahawai and braised coastal lamb. Sausages were barbecued after the reception by a campfire, and, after dancing the night away, Viva's own Nici Wickes prepared bacon butties, fresh croissants with lemon curd and sago gulab malaka for Sunday brunch, alongside a Bloody Mary bar.
Two event gurus who have embraced the wedstival trend are Claire Donaldson, who runs event styling company One Lovely Day, and Wildernest's Anita Rogers, whose pop-up boutique accommodation business provides all the essentials - including 100 per cent cotton duvet covers, carpeted tent floors, and flat-pack showers and toilets - to help pull off such an event.
The two women often work together, creating dream weddings in places such as Great Barrier Island, Motuihe and Matakana.
"We've got locations all throughout New Zealand," Rogers says. "We're trying to allow people to get married where they'd love to get married, when normally they are told 'No, that's impossible'. It allows the bride and groom to actually relax at their wedding and not have to have just one lunch afterwards and then dash off again.
Usually, we go to places where there's not a lot of reception or there's a lot of nature around and people actually can relax."
Donaldson's One Little Wagon, a mobile bar in a renovated caravan, complete with bar staff and stemless glasses, has been the perfect companion to these events.
"Waggie, as we call her, has already travelled all over the North Island, been barged to islands and tractored to private beaches. She is booked for a huge range of weddings for the 2014/15 season, heading to barns, paddocks, picnic weddings and helicopter hangars," Donaldson says, confirming that this trend is only going to keep growing.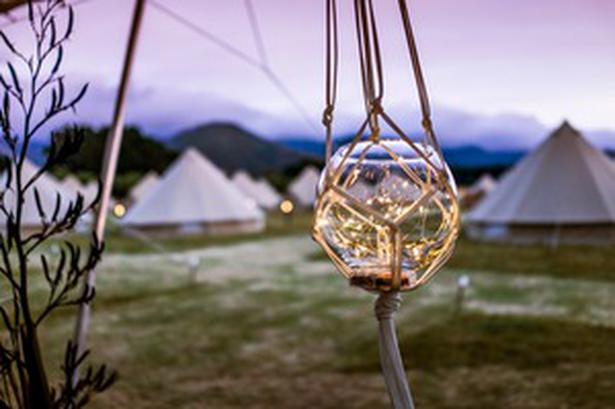 Planning your own wedstival? Consider these tips:
• Pick your spot well - access to a river or a beach will provide ample cooling and playing opportunities.
• Plan activities and events to keep guests entertained; grown-up games such as croquet, petanque and giant pick-up-sticks work well.
• Create occasions around food - plan a long lunch on the beach, hire food and coffee trucks to pop up, or cook over an open fire or hangi.
• Give each guest a task - cooking, cleaning or entertaining - to include them in proceedings, and make the mammoth task more manageable.
• Have a bad-weather plan in the form of a nearby hall or multiple marquees . . . or plan to party on in your raincoats.
Share this:
More Culture & Travel / Staying In