What's trending in LA?
Viva wellbeing editor Rebecca Wadey headed to LA to search for the best of inner and outer calm and beauty.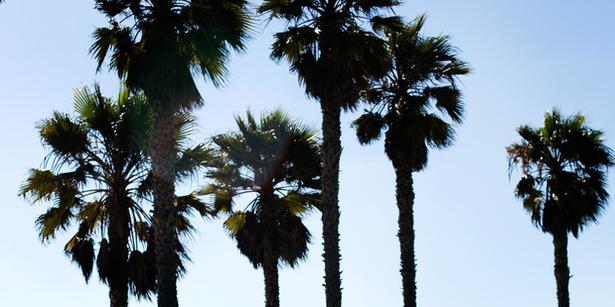 Wednesday Feb. 4, 2015
Second only to India as the yoga capital of the world, and the place where the green juice revolution gathered speed, LA is a mecca for people in search of enlightenment and a pert bottom. Happily, in the city of angels, the two things often come hand in hand. We visited to try the latest trends before they catch the slow ship to New Zealand.

1. Food
Vegan, raw, farm-to-table are always on the menu at Venice Beach. It would be nigh impossible to find a preservative or animal part around Rose Ave and Abbot Kinney Boulevard. Areas like West Hollywood, Silverlake and Larchmont are interspersed with this style of dining, nose-to-toe ventures, fantastic independent operators and good old American diners. Some places are a mix of all the above; you can get an almond milk latte at the Chateau Marmont, but it will come in a bowl that will make you feel like you're at DKD in the 90s.
If you order the fruit platter it will come with a ramekin of, quelle horreur, white sugar on the side. We ate at famed high-end vegan restaurant Crossroads in West Hollywood, and although the "crabcakes" (made with heart of palm) were a standout, we didn't think the menu was as exciting as some of the offerings we have back in Auckland (notably Little Bird and the vegetarian degustation at Merediths).
Does it sound very LA of us to suggest that their kale could've done with a little more caressing?

2. Cleansing
This is the buzzword of the moment. Every juice bar and plant-based eating establishment is offering juice cleanses, even the local supermarket, if you happen to live near Hollywood hotspot The Grove. Its Erewhon supermarket could make the health conscious weep tears of joy it is so good. It makes Whole Foods look like Pak'n Save. While they're cleansing they're doing yoga, having saunas and colonics. Poo is big business in LA: where people go and what they pass makes for everyday conversation in certain circles.

3. Juices
The West Coast were mainstream juicing before anyone else. So it makes sense they'd now have a juice shop on most corners, especially around Venice and Santa Monica. Pressed Juicery is the biggest, but for the best we'd nominate Moon Juice (below). Their juices, milks, smoothies and elixirs are packed full of medicinal ingredients like burdock, kefir, turmeric, aloe vera, hemp, lucuma, colloidal silver and any number of mushroom extracts.
Erewhon market is another spot where you can be guaranteed an incredible, pure, health-giving tonic. Their US$20 ($27.50) freshly whipped strawberry icecream contains probiotics, tocotrienols, astragalus and bee pollen. The ultimate brain freeze.
Top pick: Just as everyone offers a cleanse, they also have a golden milk on the menu. Made with nut or coconut milk and turmeric it's creamy and delicious as well as being anti-inflammatory (another hot topic). Some kind of slimy algae offering is also commonplace.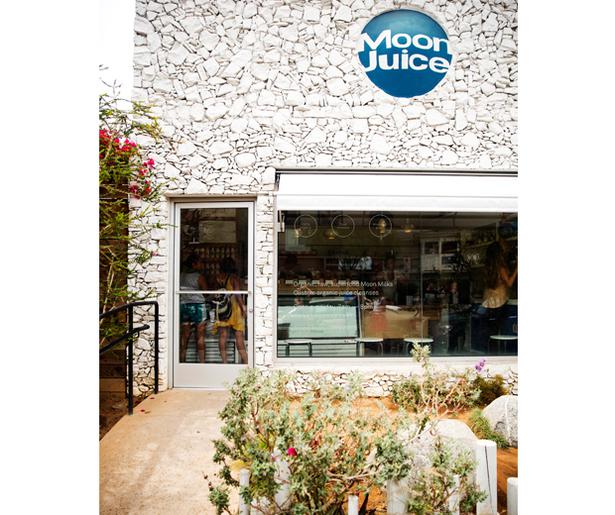 4. Superfoods and Supplements
It's no longer good enough to have "just" a green juice or smoothie. Everything comes loaded with add-ons (mushroom formulations such as reishi, herbs, algae, probiotics, any number of powders sourced from the Peruvian rainforest). Many juice bars offer supplements you can take home. And Erewhon offers B12 injections while you shop.

5. Working out
Hot yoga and bikram appear to have wilted. That's not to say sweat is not earned; California is the desert after all and strong, fast vinyasa and advanced ashtanga mysore classes are the most popular in this, arguably the world's most body-conscious city. Also hugely popular are yin, kundalini and meditation.
Meditation can be done at sleek, standalone venues like Unplug Meditation, or more esoteric locations, like kundalini hotspot the Ra Ma Institute and crystal store Spellbound. Basically, in a city that never stops, people are desperate for time out. Tip: If planning on doing yoga during your stay it's worth taking your own mat. Few studios provide them.

WORTH A VISIT
Yogis Anonymous
This excellent studio is tough and unpretentious. Owner Ally Hamilton pioneered streaming classes in LA, which other studios have recently started doing. 
yogisanonymous.com
Yoga Works
Yes this is a chain but it is oh-so-good. A huge number of classes are offered daily in a huge number of locations. yogaworks.com
Yoga Collective
Conveniently located directly across from Moon Juice in Venice.theyogacollective.com
Liberation Yoga
The prettiest yoga studio in town, Liberation has a garden studio and the interior one has strings of fairy lights. You may bump into Yoga Jones from Orange is the New Black here. Not that we're looking for celebrities while in class, of course.liberationyoga.com
The Ra Ma Institute
The Ra Ma Institute specialises in kundalini and meditation. White turbans and robes optional but common. ramayogainstitute.com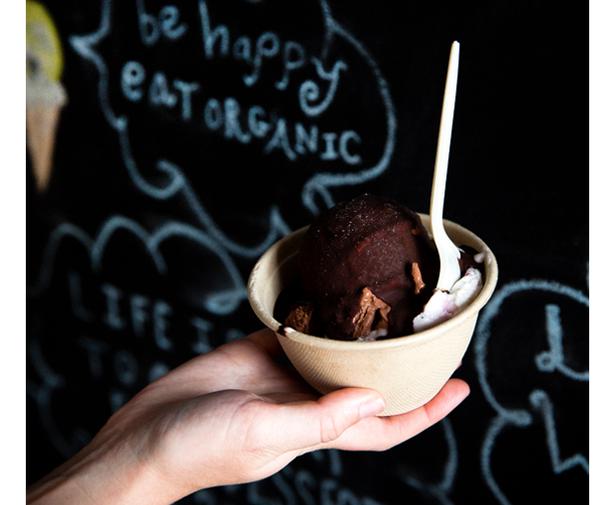 INSIDER INFO
Ex-Aucklander Emily L'Ami runs Bodha, a "modern wellness" business specialising in organic, smokeless incense and other "ritual building" accessories, from her West Hollywood studio. She shares with Viva some of her favourite places and things in LA.
1. Kippy's
Raw organic coconut icecream that is seriously one of the best things I've ever put in my mouth - Kippy's make their own coconut cream using meat from organic mature Mexican coconuts and add a little raw honey. You can also do a yoga and icecream cleanse. They've teamed up with the Ra Ma Institute next door - you eat five pints of icecream a day and they develop special superfood flavours.
3. Gracias Madre
High-end organic vegan Mexican - the coconut ceviche tostadas are incredible and you'd never know it's coconut flesh rather than fish. And they have their own farm where they are growing heritage varieties of corn as part of their seed-saving initiative.
2. The Integratron
A day trip from LA in the Mojave Desert, but sound bathing there is one of the best things I've ever done. You lie down inside a beautiful pure wood structure and they play crystal bowls, each one keyed to chakras. You can feel the sound moving through you and afterwards you feel incredibly relaxed and energised at the same time. It's amazing. 

ONLY IN LA
Spellbound Sky
In Silverlake you can visit a kooky crystal shop and have an incredible shopping experience akin to shopping at Barneys NY. Spellbound Sky's owners had a long career in the fashion industry before opening and they bring all the joy and flamboyance of that to their store, along with an incredible knowledge of the metaphysical and a generous spirit with which they impart that knowledge. Whether selling you a $2 crystal, or one worth thousands, they will make sure you know how to get the most out of it. And on Wednesday nights they hold guided meditations, the price of which includes a small crystal to hold and keep.spellboundsky.com
Cafe Gratitude
The staff radiate health and vitality at this iconic plant-based, farm-to-table cafe. The dishes have names like "Complete" (kale, pineapple, celery, cucumber and turmeric juice) and "Transformed" (corn tacos with raw cacao mole, butternut squash and portobello mushrooms) and the staff give you a question of the day to ponder while you eat ("when do you feel most free?"). Yes, it's very LA. But food made with this much love tastes so good and it's clearly contagious. Gratitude is now popping up in states across America as what started out as something for hippies is now firmly in the mainstream. The owners have their own farm that provides 50 per cent of the produce across all locations, and have recently opened a Mexican spin-off, Gracias Madre. cafegratitude.com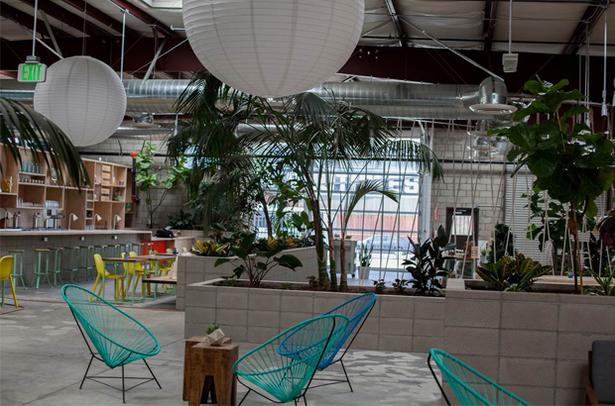 The Springs
We visited The Springs two weeks after Gwyneth Paltrow rocked up for a colonic. She drove up, unassuming and alone, for her treatment in the afternoon of New Year's Eve, went home and wrote about it, sending an email to her Goop database the next day heralding it as one of the best places to detox and cleanse in LA. So if you want your poop flushed along the same pipes as Goop, The Springs is the best place to be. It's also home to an excellent raw food cafe and smoothie bar, yoga studio, wellness centre offering infrared saunas, said colonics, massage and acupuncture and a beautifully selected retail offering. The attention to detail is exceptional (think Fog Linen accessories throughout, even in the colonic centre) and the buzz is building. Thanks, at least in part, to their famous fan.thespringsla.com
Wi Spa
Wi Spa is something of an LA institution. Everyone goes there, everyone has a story about it. Open 24 hours and spanning four floors with a flyer warning that it is "not for the modest" you can soak in the "no clothes allowed" area or enjoy the "jimjilbang", a family area with four saunas (jade, salt, clay and ice) a kids' playground, Korean buffet, library and even TVs playing Korean soaps. The massages are incredible (a pole running along the ceiling enables the therapist to walk the length of your body and get knots out of your bottom with her toes) and the body scrubs have been known to make grown men cry. Local tip: Entrance to the "no clothes" sauna and jimjilbang is only US$15 on Tuesdays. Or $10 when purchasing a body scrub or massage. wispausa.com
Tomoko Beverly Hills
You know you're at a high-end establishment when it's discreet to the point of nondescript. No sign out the front and no logo or retail display inside. Massages at day spas can be disappointing for those who like to be treated rough, but Tomoko Spa happily marries a beautiful, Zen spa experience with a tough, experienced hand. The whole thing is utterly luxurious, right down to the refreshments served on conclusion (the mango mochi is the best we've ever had) and the fact the bill is discreetly brought to your private lounge so you don't have to deal with any riff-raff on your way out. This is the hottest new place in Beverly Hills and is priced accordingly, so being expected to tip your therapist on top of that weighs heavily on shoulders that have just been relaxed. tomokospa.com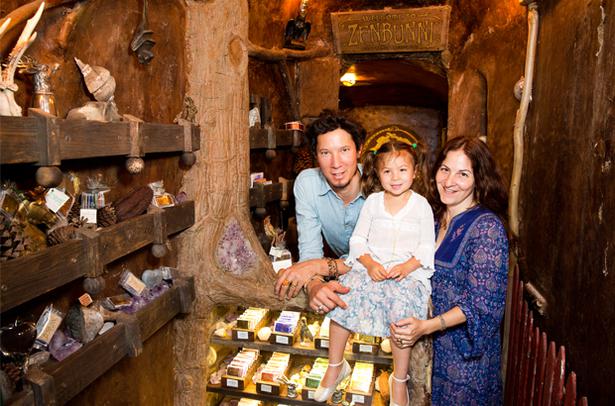 ZenBunni Chocolate Shop
You can feel the love at ZenBunni, a tiny artisanal chocolate shop on Venice Beach's famous Abbot Kinney. Hidden behind health breakfast bar Another Kind of Sunrise and design store The Piece Collective, owners Zen and Bunni Wyldeflower, describe their store as a "magical rabbit hole"; an old closet converted into a cobb structure using chocolate and clay from their Topanga Canyon home. On offer are biodynamic chocolates, delicious bite-size morsels like the Atlantis Sea Salt mix (blending salt crystals and phycocyanin), Maui turmeric ginger bar and a 'Wishing Well' walnut bar that blends cacao with walnuts, Lion's mane mushroom, cinnamon and date sugar. Enhancing the Venice vibes is a chocolate collaboration with Moon Juice owner Amanda Chantal Bacon using the ZenBunni biodynamic cacao, cane jaggery, organic coconut flower nectar, salt crystals and maple crystals.zenbunnichocolate.com
Share this:
More Culture & Travel / Going Places