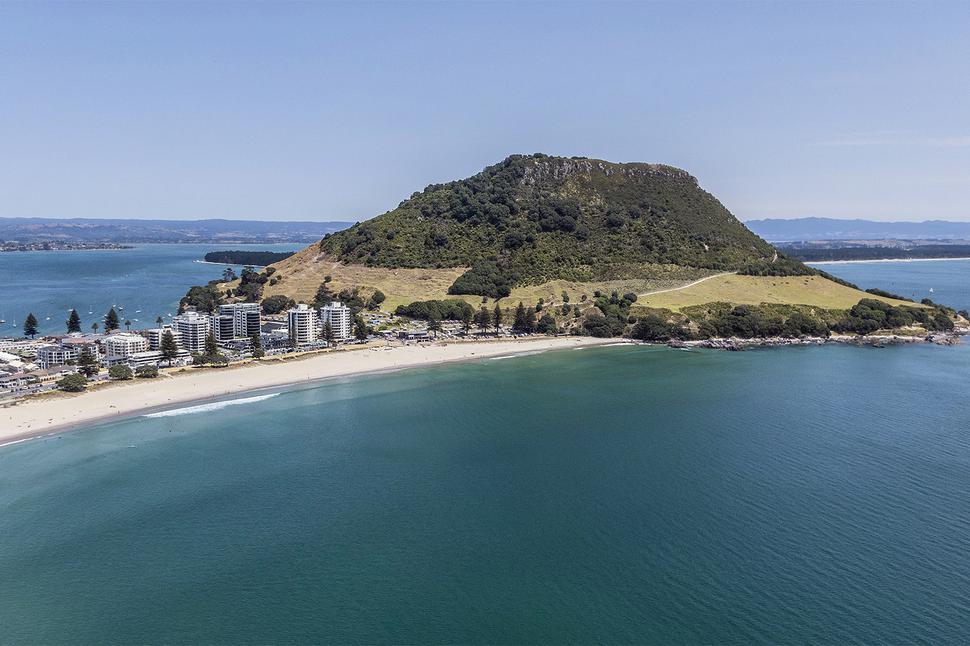 Neighbourhood Watch: Fresh Places To Visit In Mount Maunganui
Sun and beach isn't all this holiday hot-spot has to offer
Friday Aug. 21, 2020
What was once a serene and relaxed coastal town is now a mecca for domestic tourism, especially those wanting to escape the hustle and bustle of city life. Mount Maunganui, fondly known to New Zealanders as 'The Mount', has grown significantly in recent years, and with a growing population, there are fabulous bars, cafes, restaurants and activities to explore.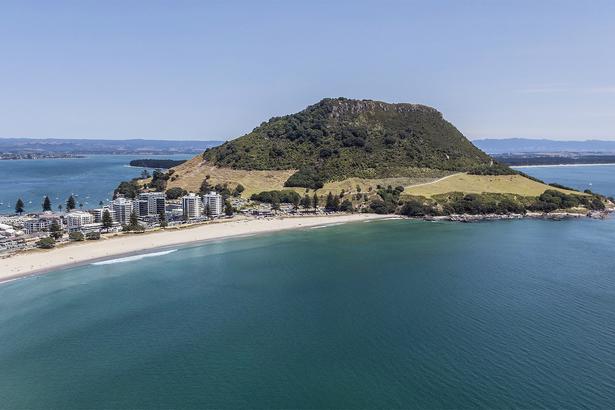 Mount Maunganui is bustling with new openings and long time favourites. Photo / George Novak.

Rice Rice Baby 
With an array of food offered in the Mount it can be tricky to decide what to go for. If you're in the mood for fresh cuisine there is nowhere better than authentic Vietnamese restaurant Rice Rice Baby. You won't miss it in the street with its bubble-gum pink interior and quirky blue plastic chairs. The spicy prawn and coconut fried rice is a must-order.  

Find Rice Rice Baby at 136 Maunganui Rd, Mount Maunganui. Ph 07-575 9188 for reservations or ricericebaby.co.nz for takeout. 
Eddies & Elspeth Café 
A must-visit for a delicious brunch and good Supreme coffee. On offer alongside Eddies Breakfast Parlour is a fully stocked cabinet of Elspeth baked goods including bread, pastries and more great treats.  
Find Eddies & Elspeth at 2A Terrace Ave, Mount Maunganui. Ph 07-575 5969.
Gratitude Eatery 
An establishment that takes great pride in their unique vegan recipes and fresh produce selection. If you're vegan or needing a health boost, Gratitude is where you want to go. 
Find Gratitude Eatery 7 Prince Ave, Mount Maunganui. Ph 07-572 3708.
Alpino Italian Restaurant 
If you're craving carbs after a day out at sea or climbing, Alpino Italian restaurant is a delicious pick. Woodfired pizzas are a mouth-watering favourite on the menu. 
Find Alpino Italian Restaurant at 16 Pacific Ave, Mount Maunganui. Ph 07-925 9769 or visit alpino.co.nz. 
The Rising Tide 
If a relaxed afternoon or evening enjoying the best array of beer and cider sounds like you, you'll want to know about The Rising Tide. Home to 49 taps of craft beer, cider and wine and even a home-made dumpling station.  
Visit The Rising Tide at 107 Newton St, Mount Maunganui. Ph 07-575 2739 or therisingtidemt.com.
Astrolabe Brew Bar 
Whether it's a casual drink or a boogie late into the evening this bar has something for everyone. The cosy interior with vintage armchairs and a roaring fire is great in winter and the bright coloured deck chairs and picnic tables in the yard can be enjoyed throughout the hot summer months. 
Find Astrolabe at 82 Maunganui Rd, Mount Maunganui. Ph 07-574 8155. 
Dandie Store 
Dandie Store is the latest boutique to open in the area, Opened by Rose Ackland of Beach Knickers and partner Joshua Milward of Sitting Pretty Design, both of which brands are on offer. Dreamed up over lockdown and executed promptly after, the store has a curated selection of vintage trinkets and designs from NZ brands such as Frisson knits and Paige Jansen. 
Find Dandie Store at 377 Maunganui Rd, Mount Maunganui. Website coming soon. 
Paper Planes Store 
No visit to the Mount Is complete without a visit to Paper Planes Store. Whether it is to browse an extensive curated selection of modern homewares, finding a thoughtful gift, or shopping their sustainable selection of clothing brands such as Kowtow for adults or Jamie Kay for the kids.   
Visit Paper Planes Store at 100 Maunganui Road, Mount Maunganui, Tauranga 3116. Ph 07-575 7505 and paperplanestore.com.
Share this: