Where to go - and why
Be a savvy traveller and base yout holiday around a must-see festival or exhibition.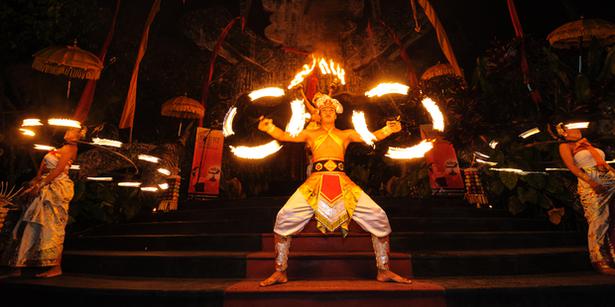 Wednesday April 2, 2014
BALI: UBUD WRITERS & READERS FESTIVAL
October 1-5
Featuring Zwriters and artists from Argentina to Papua, the Ubud Writers & Readers Festival is a wonderful opportunity to discover the voices of the world in one exotic Bali location. It pays to book early, as big name authors sell out, and keep your evenings free for street parties, film screenings and poetry slams. Janine Hall, who runs the Bali retreat Surf Haven (surfhaven.com), shares her top tips on what else to do while in Ubud.
1. Take a walk to Sari Organic through the rice paddy fields. This organic farm has a restaurant serving delicious organic meals and a view over working rice paddy fields. All vegetables and herbs used in the meals are picked from the surrounding farm. My pick is the pink treat juice - bright pink thanks to the beetroot mixed with an exotic blend of fruit and vegetables.
2. Experience Bali bliss through a yoga class at Yoga Barn with more than 60 classes each week. From restorative through to ecstatic dance, there is something to suit everyone's tastes and levels.
3. Visit Bali's best ayurvedic doctor and select from a range of authentic and rejuvenating therapies such as my personal favourite, shirodhara, that involves gently pouring medicated oils over the third eye (middle of forehead). It's the only thing I have come across that can truly cease the monkey mind chatter. After a session of this you literally float out. Be aware, though, that your hair will be a grease slick.
4. Be adventurous and cycle through Balinese villages with Eco-Cycling Bali. This is a great way to get up close and personal with local people and get fit, too. Cycle through little villages, across rice paddy ridges, observing true Balinese life in its simplest form.

5. Get your retail therapy fix down Hanoman St at colourful boutiques and artisan stores. There is literally something for everyone. Don't forget to stop in at Clear cafe - an expat favourite with a huge selection of delicious healthy dishes and juices. Or Kafe, further down the street. A rosewater lassi is a definite favourite - perfect refuelling on a busy shopping day. If your feet get tired stop in at one of the many reflexology stores for relief - shopping bags in tow.
6. Try a real local food experience and taste the local delicacy of Babi Guling (roast pig). The most famous of all the Babi Guling restaurants, Oka, happens to be in Ubud. Tucked away opposite the former Royal Palace, Oka is an Ubud institution. The delicacy is served in big chunks in a rattan bowl with rice, fried intestines, spicy vegetables and Oka's secret sauce. The pork is unbelievably succulent and the crackling is mouthwateringly delicious. All for about $3.
7. Visit the greenest school on Earth. Just 20 minutes out of Ubud, the Green School is made entirely of bamboo. It's a new concept school which teaches its students about the environment and is known as the greenest school on Earth. With its amazing bamboo structure, self-composting toilets and solar power, it's truly inspirational. There are daily tours from Ubud.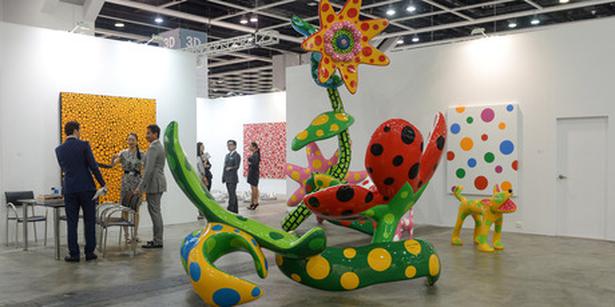 ART BASEL HONG KONG
May 15-18
In recognition of the growing importance of Asia in the international art world, this is a fantastic opportunity to discover emerging talent plus modern masters in a careful balance of works by Asian and Western artists. Champagne will flow as collectors, artists, gallerists, curators, publishers, art historians and museum directors rub shoulders.
Don't miss the stimulating panel discussions at the Morning Conversations. On Victoria Harbour in the Convention and Exhibition Centre, you are right in the heart of the city. Viva's Manifesto editor Andrew Glenn, a regular Hong Kong visitor, shares his favourite finds.
1. Shop at Tang Tang Tang Tang. This is the new emporium of "Chinese luxury" masterminded by style impresario Sir David Tang. You'll find everything here you can imagine, right down to super-stylish rice cookers that are so chic you won't have to hide them in the pantry after use.
2. Sleep at The Grand Hyatt. Directly adjacent to the Convention Centre, where Art Basel will take place, this Hong Kong institution has gorgeous newly renovated rooms, great restaurants and a fabulous pool.
3. Eat at Ham & Sherry. This new tapas restaurant is on uber-trendy Ship St in Wanchai. Restaurateur Yenn Wong continues her culinary domination of Hong Kong with this sister restaurant to 22 Ships, with chef Jason Atherton at the helm.
4. Drink at Seeva, a chic penthouse restaurant and bar atop the Prince's Building in Central. Sip a cocktail on the huge terrace and enjoy gorgeous views down the harbour. Mingle with tycoons, tai tais (ladies who lunch), bankers and models.
5. Get on a tram. Jump on the double-decker trams heading east to west through the city and get an up-close glimpse of Hong Kong life as you head down the small back streets of Wanchai and Causeway Bay. Or take the Peak Tram, a steep, thrilling ride to the top of Victoria Peak with a view that will take your breath away.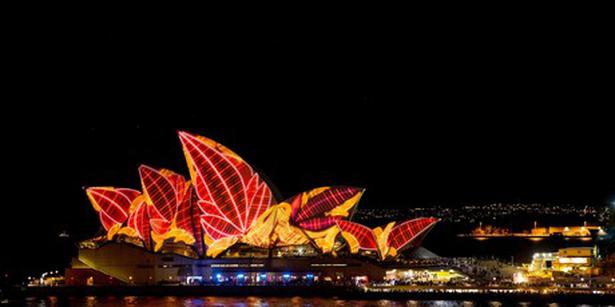 VIVID SYDNEY FESTIVAL
May 23-June 9
Sydney comes alive after dark with light, music and ideas in the Vivid Sydney Festival, in which iconic city landmarks such as the Opera House, are illuminated with striking light art, public installations and an enviable line-up of musical artists including the Pixies, Lauryn Hill, St Vincent and Anna Calvi. This year, Sydney Opera House will be lit up each night from 6pm with projected artwork by 59 Productions, who previously worked on the London Olympics' Opening Ceremony and the David Bowie is exhibition.
1. Watch Strictly Ballroom The Musical and marvel at the costumes and set by Oscar-winner Catherine Martin. Based on Baz Luhrmann's 1992 film that follows a championship ballroom dancer, the play opens to the public on April 12 at Sydney Lyric Theatre.
2. Take in the 19th Biennale of Sydney, with free exhibitions and events throughout the city. Held every two years, the contemporary art festival incorporates venues that include the Art Gallery of NSW, the MCA, former rail yard Carriageworks and Cockatoo Island in Sydney Harbour - including a technologically produced waterfall. Until June 9.
3. Visit Clothes Encounters at the Powerhouse Museum, an exhibition examining the idea of clothing defining a moment in time. Featuring garments worn or created in response to significant encounters - meeting the King, a president - it runs until May 4.
4. Laugh out loud with Jennifer Saunders, on stage at Sydney Opera House on April 24, discussing her "life in laughs", her comedy success, the Absolutely Fabulousyears, battling cancer and more.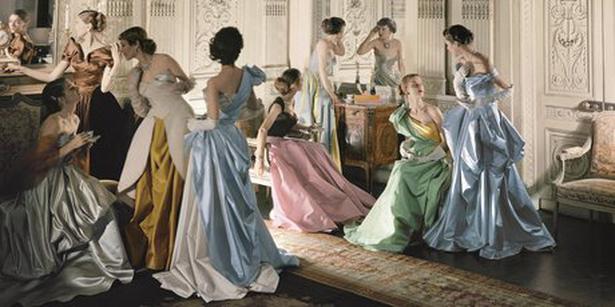 NEW YORK: CHARLES JAMES - BEYOND FASHION EXHIBITION
May 8-August 10
This year's fashion-focused exhibition at New York's Costume Institute at the Metropolitan Museum of Art looks at the work of Charles James, the 1950s couturier whose influence continues to make its mark on designers today. Fashion is a serious business in NYC, financially and culturally, with several style-focused exhibitions in town.
The Met's is the biggest, but other must-visit exhibitions include Bill Cunningham: The Façades Project at New York Historical Society (until June 15), Trend-ology at the The Museum at FIT (until April 30) and Killer Heels: The Art of the High-Heeled Shoe at Brooklyn Museum (From Sept 10). What else to do?

1. Watch a movie under the NYC sky at Tribeca Drive-In. Mary Poppins and Splash will play in Brookfield Place at this free community event, part of the Tribeca Film Festival (April 16-27).
2. Stay at The Ludlow, the latest hotel from hip New Zealand-born hotelier Sean Macpherson. The Lower East Side hotel is set to open early in the northern summer, with a French bistro and rock'n'roll vibe.
3. Listen and learn at the Downtown Literary Festival. Organised by bookstore McNally Jackson, the celebration of literary culture in New York on April 13 will feature talks throughout the day on such topics as the city as character, stories of shuttered NYC venues, New York in the 1950s and "3-minute bad apartment stories".
4. Debate modern art at the Jeff Koons retrospective at the Whitney Museum, with 120 of the controversial works on display. June 27- Oct 19.
Share this:
More Culture & Travel / > International