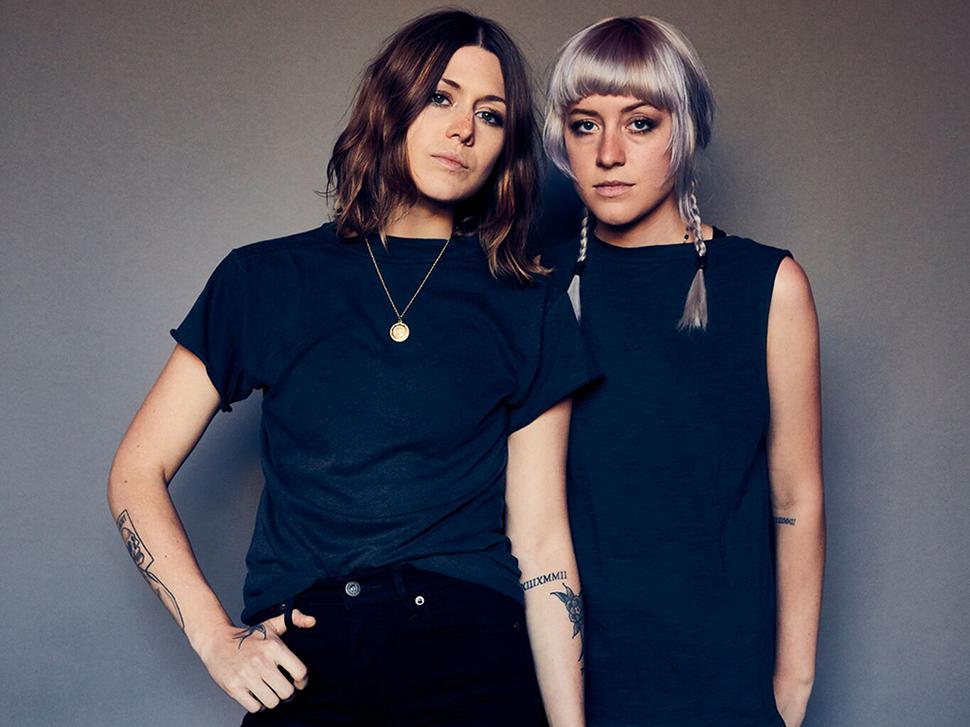 Who Are Larkin Poe? What You Need To Know About The Blues-Rock Sister Duo
Powerhouse sisters Rebecca and Megan Lovell put a modern spin on classic rock
Saturday April 20, 2019
Get ready to rock when blues-rock 'n' roll sister duo Larkin Poe bring their gritty soul sound to New Zealand for the first time this month. 
Still in their early twenties, the powerhouse sisters Rebecca and Megan Lovell have already worked and toured with acclaimed artists Elvis Costello, Steven Tyler of Aerosmith, Keith Urban and Bob Seger. Larkin Poe was the name of the sisters' great-great-great grandfather and the musical family are descendants of famous poet Edgar Alan Poe.
Originally from Atlanta, the Nashville-based sisters celebrated the release of their fourth album Venom & Faith last November and are ones to keep an eye on. Hear them live in Auckland at The Tuning Fork on Friday April 26 (Ticketmaster.co.nz) and in Christchurch at the Blue Smoke on Saturday April 27 (Cosmicticketing.co.nz). 
Their Latest Record is the Boldest Yet
Rebecca: Our previous album Peach was approached from a traditional blues standpoint with little production. For Venom and Faith, we wanted to push the boundaries into a more modern sound. There are even some hip hop elements on the record.
READ: Rising Star Teeks Ahead Of His First Headline Performance
They are Classically Trained
Megan: We started out playing classical violin and piano. Our mum put us in lessons when we were three and four and we were in quartets and symphonies up until our early teens. Then we went to a bluegrass festival in North Carolina and were blown away. We were bitten by the Americana bluegrass music bug.
Rebecca: What I love is that during all that time our dad was playing classic rock records. We always had this push and pull in our music brains which had led us to be musically schizophrenic over the years. We try to work in the orchestration of the classical music while being so deeply in love with the bluegrass and blues and then wanting some classic rock distorted guitars. It's about making all of those sounds that we hear in our head jive in our records.
It Was Hard to Get Their Groove On At First 
Rebecca: Growing up classically trained you can become attached to sheet music – it's a potential downfall for people who want to go on to write their own music. It was tough to learn how to improvise and pick up new instruments and play by ear. We had people in the bluegrass scene encouraging us to be bad at playing music at first and try something new. Classical music can be restricted so it was fun to unlearn and relax and have it be more of an expression of a soul.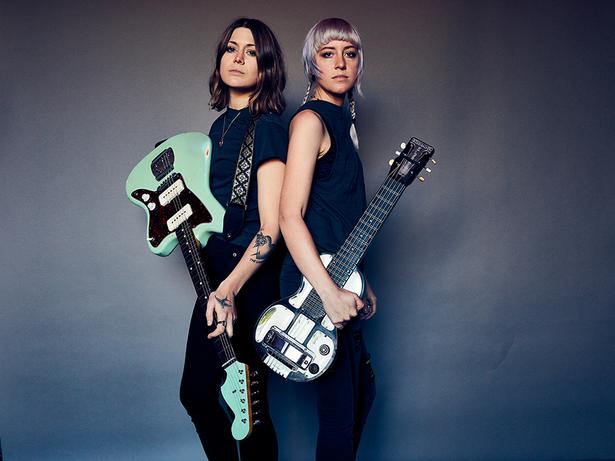 They Started Out As a Sister Trio
Megan: We first played in a band The Lovell Sisters with our older sister Jessica and toured for about six years all over the country. Jess really helped guide us being the lead singer and band manager. It was a difficult challenge when she realised music wasn't necessarily her thing and moved on. It's a tough way to make a living. You have to be all in. That was when we began Larkin Poe in 2010.
READ: The Inimitable Marlon Williams On His Mercurial Year
They're Related to Edgar Allan Poe
Rebecca: Larkin Poe was our great-great-great grandfather and is a distant cousin of Edgar Allan Poe. We found out around the time we were trying to find a band name. We love connection. We are a family band and being sisters we wanted a name to pay homage and to have someone of that artistic calibre in the family tree we just dug it.
Keith Urban Is a Major Fan – and it's a Funny Story
Rebecca: We met Elvis Costello in our late teens and have since toured with him. He's been a really big mentor and friend over the years. Russel Crowe was in Atlanta making a movie with Ryan Gosling and somehow Elvis and Russel had a conversation and Elvis told him to check us out. Russell ended up sending our CDs to Nicole and Keith and next thing we know Keith reached out and asked us to be on his tour.
Megan: It was exhilarating being on the Keith Urban tour. We were featured guests so would get up and play two songs right in the middle of his set and stand with him. It was so petrifying in front of all those people at first but six months later it wears off and we realised we had a front row set to watch how 'a great' handles the audience. Keith makes his audience feel a part of the show. 
READ: Pop Superstar Troye Sivan On His Rise To Fame, Coming Out & New Album 'Bloom'
They Want to Bring Bluegrass to Young People
Rebecca: It's one of our goals to bring blues Americana music to the younger generation and introduce other music that might not be on the radio. We want to pay it forward and make music that pays tribute to classic rock and blues, but with a twist so it's more accessible.  

Megan: We also just want to take off the high heels put on some boots, get up on stage to play the guitar and just do it.
READ: Meet The Captivating Welsh Musician Cate Le Bon
Listening: Rebecca: Hozier – his new album is phenomenal
Watching: Megan: The OA - very entertaining series 
Reading: Both: Uncle Tungsten by Oliver Sacks
Share this:
More Culture & Travel / Features & Profiles