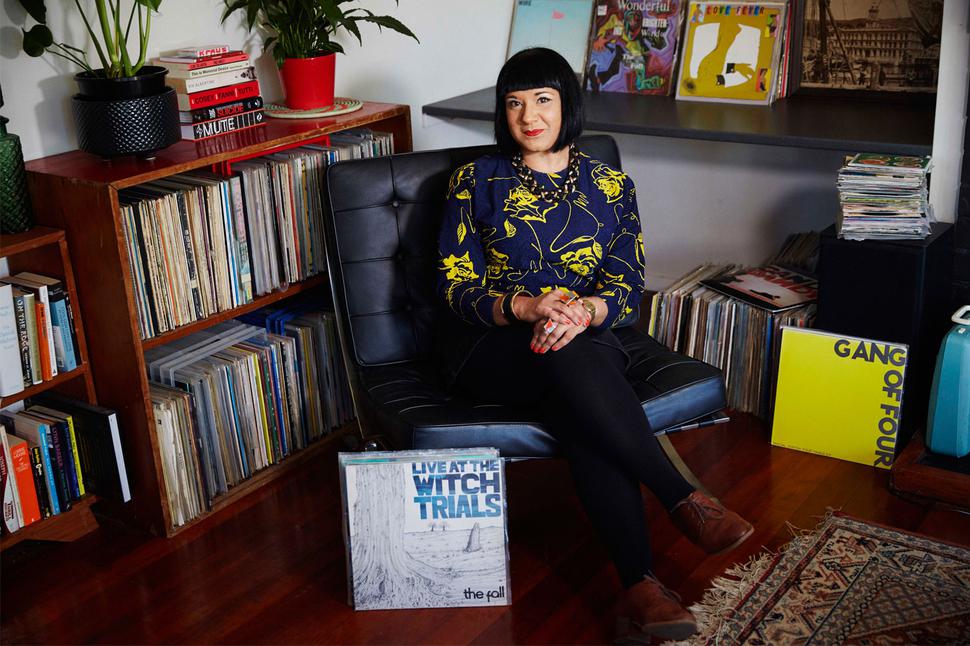 Why Record Collecting Is Making A Comeback
Move away from Spotify and start collecting records — it's cheaper than art and heaps more fun, discovers Julie Hill
Sunday Oct. 21, 2018
The first album Kiran Dass ever owned was the 1981 synth-pop masterpiece Duran Duran by Duran Duran, given to her by her Auntie Pamela. She loved it dearly, but at 5 years old was untrained in the art of vinyl upkeep, and left it in the sun to warp. To this day, every time she hears the song Planet Earth, she listens out for the skip on the line: "I heard you making patterns rhyme/ like some new romantic-mantic-mantic."
The writer, reviewer and book buyer for Time Out Bookstore now owns roughly 1000 recordings of 80s pop, post-punk, noise, 60s garage and rock 'n' roll. She loves unearthing musical treasures and "that little silent scream you do when you find a little gem". She delights in having spent just a few bucks on records from the New Zealand labels Flying Nun and Xpressway at a time when no one cared about them.
READ: TBT: The Cassette Tape Is Having a Revival
But she is not, she stresses, "collector scum": someone who fetishises vinyl and obsesses over records as objects. And she doesn't care if they're not in pristine condition. Her albums are for playing: they are beer-soaked and dog-eared from overuse. "Right now I'm looking at a box set of weird New Zealand music that's been eaten by rats and it actually looks really cool."
We discuss My Husband's Stupid Record Collection, a Tumblr page in which an American librarian reviews her husband's records, which include Alice Cooper, Captain Beefheart and The Cramps. "It cracks me up because the collection is quite similar to my own. A lot of my friends joke that I have the music taste of a middle-aged man and I guess it's kind of true."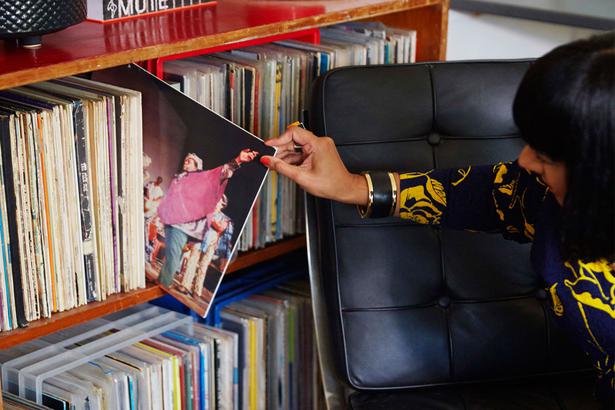 Middle-aged men are certainly the best represented demographic when it comes to buying records. Grant Smithies, proprietor of Nelson store Family Jewels, reckons 95 per cent of his customers are men, although recently he's noticed an influx of teenage girls buying "80s bits" like Prince, The Cure, Madonna and Kid Creole.
Chris Hart, managing director of Real Groovy, says "that's always been the way" when asked if the majority of collectors are still male. "And there's a male bias with artists as well; perhaps that will move towards parity, as it is doing with authors," he says. The increase in women has been noticeable though, "especially teenagers and millennials, and they often shop in groups: it's a social activity", he says.
READ: The 5 Best Second-Hand Stores in New Zealand
Jeremy Taylor of Slow Boat Records in Wellington says there's been a generational shift from the "trainspottery old guys scratching their chins and pontificating" to groups of young women who consider record shopping a legit weekend outing. He notes that on Record Store Day in March, the first person through the door was a young woman who'd queued since 7am to buy limited Sufjan Stevens records.
Taylor says women and men do record collecting differently: where men are into bargains and often buy things to impress their mates, women are more patient and "less concerned with cheapness as long as they get what they want". And he says the store is trying harder to please women. "You can't just appeal to old dudes any more. We have to adapt to survive."
Writer Mel Drummond recalls the days earlier in the millennium, when she and her best friend would often be the only females perusing the racks. "It's intimidating going into record shops when you're the only girl in there," she says. "You're putting a record on and you're worried you're going to scratch it, and they're watching you like, 'what's she going to do with that?'" Would she say record collecting is a male-dominated sport? "Yes, but then everything is. Men always want to do the good stuff, like, 'I'll be the head chef. You can be the one who cooks at home'."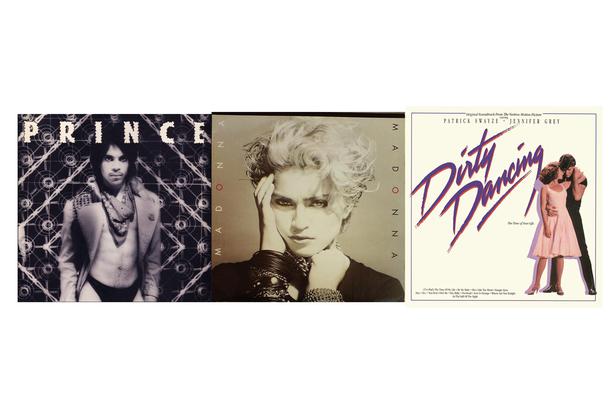 Drummond's first records were the Dirty Dancing soundtrack and a 45 of the novelty pop act Jive Bunny, and she grew up listening to her mum's boyfriend's copies of Led Zeppelin and The Doors. She started collecting properly in the early 2000s, when she was co-hosting an all-girl breakfast show. There's plenty of soul, with sprinklings of funk, roots, reggae and rock. The most recent addition is a record by Zambian rapper Sampa the Great that she bought after seeing her live.
She's not surprised that vinyl is having a resurgence. One of her favourite purchases is Neil Young's 1972 album Tonight's the Night, which she found in near-perfect condition. "For me, it's value for money. Records are better wearing and they last. You can buy something that's 40 years old and in great condition." And she has an eye for a good deal: when Wellington Public Library sold off all its records in 2000, she waited in line, then ran in and scored bargains galore.
READ: TBT: How to Build An Impressive Vintage Collection
These days, Drummond lives in Melbourne with her partner, Alasdair, and their 7-year-old son, Henry. Collectively, they own about 1000 records, about 400 of which are hers. If there's one thing she's learned, it's that records love you if you love them back. "I look after them better now. I wouldn't just shove them in any old cover like in my wilder youth."
Henry learned from a very young age "not to f*** with the records. He would be told from a toddler, 'put it back, put it back!'" Now, he has his own collection, which includes AC/DC, the Guardians of the Galaxy soundtrack and the Pixies. "Sometimes out of the blue you just hear some really loud music and he's put something on."
A texture painter at Weta, Mel James spends all day painting and listening to tunes. She's never counted her records, but guesses she has a couple of thousand. Her collection covers funk, soul, boogie, hip-hop, electro, rock and 80s pop, with a dash of "weird psychedelic stuff and old trip hop". At home, they take up one wall and, often, much of the floor. "They seem to breed when you're not looking."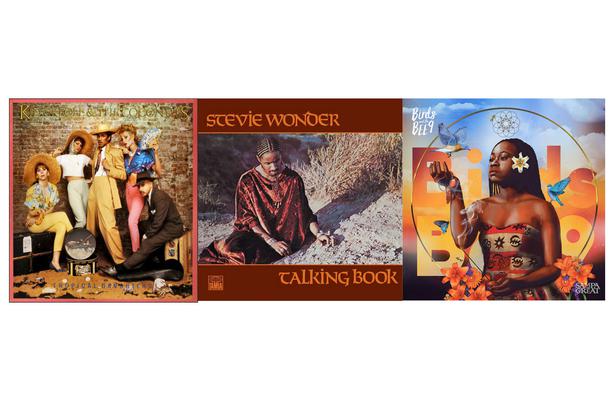 From left: Kid Creole and the Coconuts 'Trpocal Gangsters' 1982; Stevie Wonder 'Talking Book' 1972; Sampha The Great 'Birds And The BEE9' 2017. Photos / Supplied

As a small child, James was fascinated by Stevie Wonder's 1972 album Talking Book, with its classic hits 'Superstition' and 'You Are the Sunshine of My Life'. Her mum had heaps of records, and even now goes to more gigs than she does, "and I go to a lot of gigs". She started collecting when she was 13, if by collecting we mean pinching records off her mum.

During the brief, deluded phase when it was thought CDs would be king, James succumbed, but has now re-purchased those albums on vinyl. "Things just sound better on record. I love to have something tangible, I love the artwork and the liner notes, I love seeing who the producers and musicians are."

READ: Preserving the Legacy of Crown Lynn

As a founding member of the all-female DJ collective SheJays, James plays a six-weekly soul set on Radio Active, and parties and events like Cuba Dupa and the opening of the Cindy Sherman show at City Gallery. Their music tastes are diverse but "I guess I play some of the more silly stuff, the guilty pleasures. I love George Michael and I have no shame!"

Do women DJ differently to men? James says, "We always play quite fun, upbeat, heartfelt music. We all really love to dance. If the dance floor's empty I will dance on my own. So I play stuff that would make me want to boogie."

Dass, too, can often be found spinning the wheels of steel.

At the late Ponsonby bar Golden Dawn, she turned in epic, eight-hour Friday night DJ shifts, soaking up the "go-for-gold, anything goes" spirit of the place.

READ: Vintage Store Owners Handpick The Ideal 70s Playlist

"A scumbag like me could go in and play any of my weird records there and it was fine. You could play stuff on the wrong speed. The Power by Snap slowed down - it's always fun to break that out."

Her favourite gig was on a tugboat at a friend's wedding alongside the musician Bruce Russell, on a day when the water was like glass. "We both had a 7 inch of The Fire Engines, a really great Scottish post-punk band. I was annoyed because Bruce played it before I got the chance."

When shopping for new sounds, Dass is unconcerned with whether the album is valuable or cheap, or even what state it's in, as long as it's playable and something she loves.

"I've always been really lucky. I find what I want and I get it. Maybe it's because I like such uncool stuff that nobody else wants it."
Share this: