SPONSORED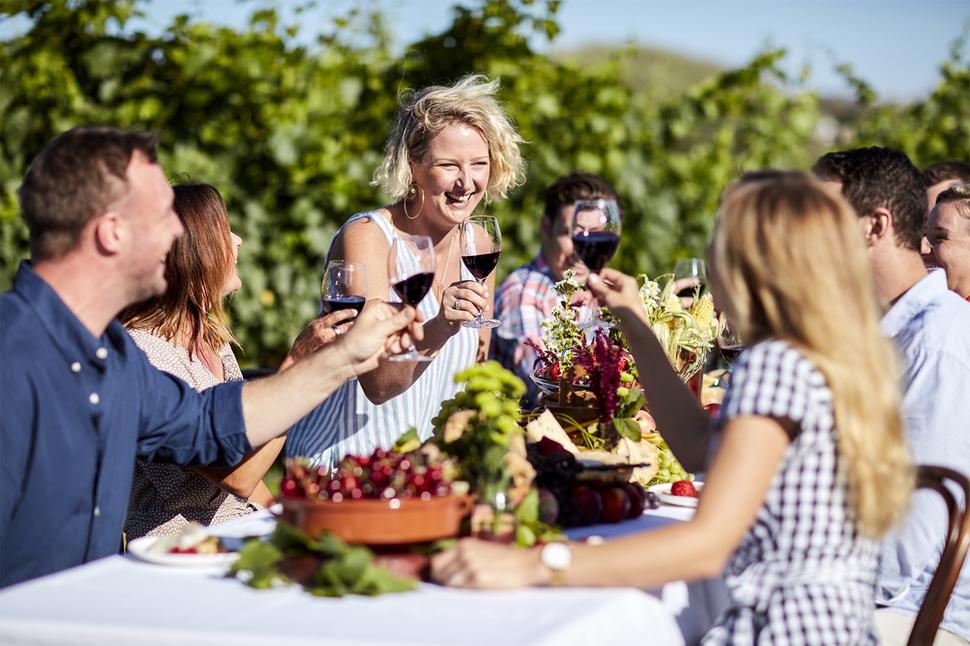 Winery Heaven Awaits You Over The Tasman
We look across the ditch to the exceptional vineyards that New South Wales has on offer
Wednesday March 10, 2021
Using Sydney as your starting off point, head in almost any direction to find exceptional wineries and cellar doors all over New South Wales — from the Southern Highlands and Shoalhaven in the south and Mudgee and Orange to the northwest, to the Hunter Valley to the north and the Canberra District nestled inside the NSW borders to the southwest.
Take a week or 10 days to get around as many of the state's six specialty wine regions as you can — all are wildly different and each has its own charms — alternatively, tackle a couple each trip across the Ditch. Here's a sprinkling of some of the highlights of NSW Wine Country.
Canberra District
This rustic wine region three hours from Sydney is only about 50 years old but already offers more than 140 vineyards and 30 cellar doors. You'll also find a busy community of clever growers, makers and artisans dotted throughout the area's charming heritage towns and villages.
The Murrumbateman winery hub should be your first port of call — here you'll encounter Clonakilla, known for its shiraz viognier, and Shaw Wines, where you can sit back and enjoy the views while sampling its zesty signature riesling. Come nightfall, head for cosy country wine bar Yazzbar to enjoy regional produce with local entertainment as your evening soundtrack.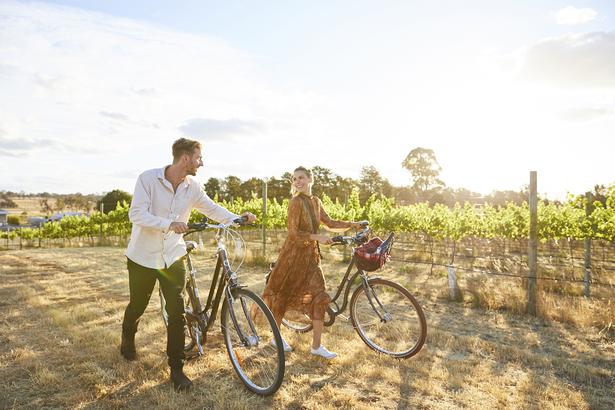 Southern Highlands
The Highlands, located 90 minutes south of the city, has rich volcanic soils and a high altitude to thank for its abundance of high-end produce. As well as dairy, beef and truffles, visitors can partake in some of the cool-climate wines on offer at its 17 or so cellar doors.
There are many great options to visit among them but we'd head for small-batch producers Cuttaway Hill Wines and St Maur Wines near Exeter for a unique experience before sampling the more widely known spots of Artemis Wines and Tertini Wines near Mittagong, and Centennial Vineyards and Joadja Estate near Berrima. To meet local farmers and producers from the area, sign up for a food tour with Wild Food Adventures or The Highlands Tour Co.
Shoalhaven Coast
For a coastal experience, head two hours south to Shoalhaven along the pretty Grand Pacific Drive where vineyards meet the ocean. Here you can intersperse your winery visits with ocean encounters with marine life. Alongside the 100 beautiful beaches, wine-lovers can set about getting to know nearly 20 wineries.
At Berry's Silos Estate you'll be literally able to taste the sea breezes the region is known for right in your glass; while a must-visit for heritage building fans is the Coolangatta Estate Winery, built in 1822 by convicts on the foothills of Mt Coolangatta.
Oyster fans mustn't leave the area without a feast of the famous shellfish — Bangalay Dining at Shoalhaven Heads offers an Oyster Experience where Sydney Rock oysters are paired with local wine and spirits. If these rich bivalves aren't for you, head for Rick Stein at Bannisters at Mollymook which is known for its spectacular take on seafood.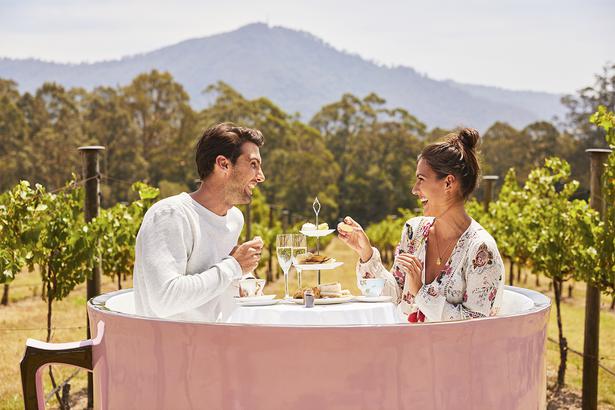 Hunter Valley
Probably the best known of New South Wales' wine regions, the Hunter can be reached less than two hours' drive north of Sydney, making it a viable day trip or overnighter. The country's oldest wine region, the Hunter boasts the most cellar doors in Australia (we're talking more than 150) and as well as quality you can be guaranteed a wide array of award-winning varieties and character - though its semillon and shiraz are the best-known.
Some of the cellar doors you should have on your list include Gundog Estate, Hungerford Hill and Brokenwood, but to be honest, the region is so close to Sydney you can plan repeat visits and try something new each time.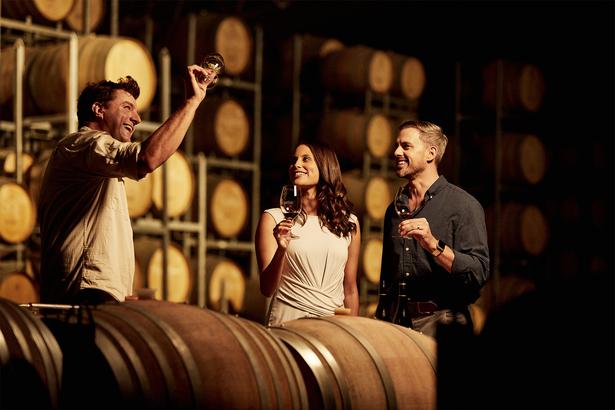 Mudgee
In the NSW hinterland at Mudgee you'll be able to pair the charms of this historic township set on the banks of the pretty Cudgegong River with its boutique stores and world-class wineries. A 3.5-hour drive northwest of Sydney, Mudgee has been producing wine since the 1850s aided by a temperate climate and today you'll find at least 40 cellar doors, a healthy craft beer scene and some terrific food too.
Pop into boutique winery, Burnbrae Wines for a glass of rosé and a picnic lunch or go for a small-batch zinfandel tasting at Lowe Wines, which is an organic and biodynamic winery and farm. When it comes to breakfast or brunch, check out Alby & Esthers, a local favourite, and for a special dinner, browse the menu at Pipeclay Pumphouse Restaurant at Robert Stein.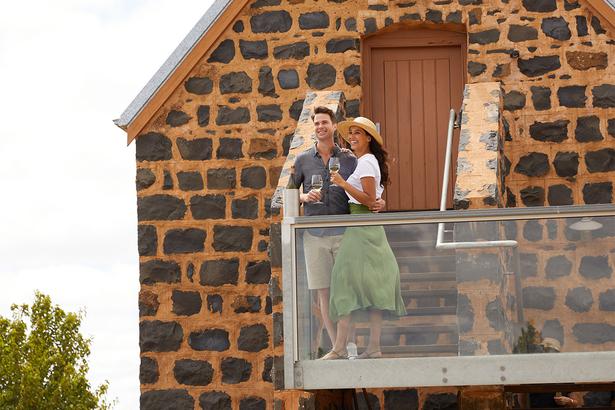 Philip Shaw Wines. Photo / Supplied by Destination NSW

Orange

In just over two hours south of Mudgee you'll be in another heritage-rich township with an amazing wine culture. Located in the shadow of ancient volcano Mt Canobolas, Orange's cool-climate wines sit comfortably alongside its idyllic scenery, pretty gardens, fresh produce, award-winning restaurants and boutique shopping.

Wines you can sample here run the gamut from shiraz and cabernet sauvignon to sauvignon blanc and chardonnay; embark on one of the area's wine trails to explore more than 40 cellar doors and 60 wineries.

Philip Shaw Wines and Philip's latest venture, Hoosegg, should definitely be on your list, but if you're having trouble settling on some others, Orange Wine Tours can take you on a bespoke exploration.

Breakfast and brunch-wise, you can't beat local favourites including Groundstone, Bills Beans and Racine Bakery; later on in the day head for Charred for local produce cooked in a wood and charcoal oven, or Tonic Restaurant in nearby Millthorpe which has an impressive seasonal chef's choice menu.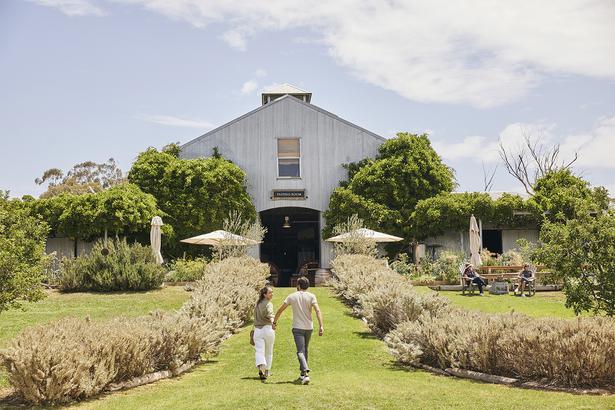 Start planning your New South Wales wine adventures, together with House of Travel.
Talk to your local House of Travel consultant or explore online.
Share this:
More Culture & Travel / > International