Winning Raceday Style
Whether you want to be a stylish spectator or a birdcage beauty, our expert Janetta Mackay offers advice to ease the way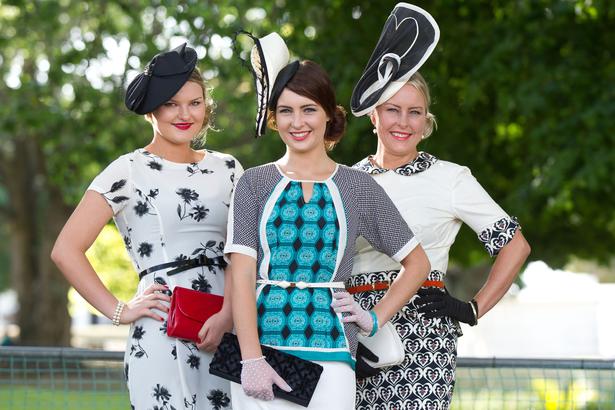 Wednesday Dec. 4, 2013
You don't have to be a model or spend a fortune to be a winner at Fashions in the Field, as reigning Viva Fashions in the Field Supreme Winner Anna Campbell can attest. The Waikato woman, who owns a dog boarding kennel at Mystery Creek which she runs with daughter Eleanor, says: "A big part of the attraction of going to the races for us is being able to dress up and be ladies for the day, going from gumboots to glamour."
Campbell is a regular raceday fashion competitor and says the first time is always the worst. "I was really nervous to go on stage, but now it's no problem. Once you have got past your first time you will love it and want to go again."
In March, her elder daughter Claudia, 20, a university student, outdid her at Ellerslie, where she scooped the national Fashions in the Field title, Prix de Fashion, catapulting her into the semifinals at Flemington onMelbourne Cup Day. 
"The funny thing is Claudia is not really a big fashionista; it's Eleanor who is very interested and does the research and now that she is 18 she can enter." Claudia is taking a break this summer, but Anna and Eleanor are eyeing up Ellerslie
where competition is always strong. "It's a great thrill to get into the finals there, let alone win!"
The family enlist the help of Anna's mother Val Harman on the sewing machine. "If any of us do well it's like we are all winners anyway because we work together to get outfits together." They swot up on Australian race looks and international fashions, and then seek out interesting fabrics, canny chain store buys and designer sale items. "Designer styles we love are Victoria Beckham, Chanel and I think Kate Middleton has a beautiful style." They also shop online, with a favourite clutch being a secondhand Trade Me find.
Campbell, who rode as a child, started going to the races when a friend's son became a jockey. They travelled to watch him ride, enjoying the fashions as spectators along the way, until she entered her first event at her local Te Rapa track
and got the bug. "The winner stood out so I knew I had to up my game if I wanted to do better."
Last month, after an "amazing" experience in getting through her initial heat in Melbourne and picking out the eventual "perfectly matched" winner Chloe Moo, Campbell headed to New Zealand Cup Week in Christchurch for a seventh time, where she won a mid-week prize. 
She advises first-time competitors to aim for individuality and fashion flair, while sticking with styles that suit their shape. "Current trends are good to add to classic looks so judges can tell you have an understanding of what's in fashion."
Once the outfit is sorted and the right shoes and clutch found, the Campbells consult favourite milliner Monika Neuhauser. A custom headpiece, along with mixing their shopping sources, altering store-bought garments or making some from scratch, means there is no chance of an awkward "snap" moment. Sharing hats and accessories helps with costs and choice.
"It's fine to wear the same outfit more than once," says Campbell, "We wear our favourites lots of different times, but not at the same race course."
Team Campbell do all their own hair and makeup to save time. Makeup for competition needs to be a little heavier than normal to be seen from a distance, but not overdone. Hair can be up or down to suit your style, age, outfit, and headpiece. "As long as it is not wispy," she says, advising it is best to use lots of hairspray.
Share this:
More Culture & Travel / Summer of Racing