TBT: What to See at the Writers Festival 2016
Poets, photographers, playwrights and more will be celebrated at the Auckland Writers Festival this weekend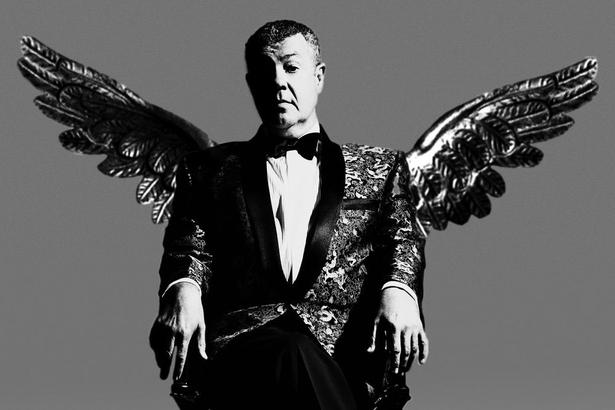 Thursday May 12, 2016
More than 150 renowned writers – including many from last century – will tell their stories at this weekend's Auckland Writers Festival. From feminist icons to mad British men, here are our picks for vintage fans.
Feminist voices have a strong presence at this year's festival, with standout representatives including Susie Orbach and Gloria Steinem. On Friday afternoon, in Feminist Days: Susie Orbach, psychotherapist and author of 1975 classic Fat is a Feminist Issue, will speak with Carole Beu about body positivity and more. An Evening with Gloria Steinem, unfortunately sold out, will see Steinem referencing new memoir, My Life on the Road, which details her extraordinary life as a journalist, feminist and activist.
A visit to The Emergency Poet will involve chatting to British creative writing teacher Deborah Alma in her vintage ambulance. After assessing your needs, Alma will prescribe a poem from one of the world's greats. After spending time at the Takapuna and Otahuhu libraries during the week, The Emergency Poet will be in Aotea Square for the festival. While visits are free, tickets must be booked through Ticketmaster.
Goodie Bill Oddie, is an evening of tall avian tales from Bill Oddie, former member of Brit comedy group The Goodies. The 70s comic is now a BBC presenter with a passion for birds, as well as a high profile conservationist and activist. Get in quick for tickets to the Friday night event, tickets to Oddie's lunch and afternoon session have already sold out.
Two free events honour great New Zealand writers this weekend. The Great Kiwi Classic: Face-Off, on Saturday afternoon, sees four fans – talented writers and editors themselves - backing writers such as Maurice Gee and Bruce Mason to be named the Great Kiwi Classic author. Another renowned Kiwi is this year's honoured New Zealand writer. Honoured New Zealand Writer: Vincent O'Sullivan on Sunday evening, will conclude the festival.
Mad About Coward is billed as a cabaret performance that will celebrate renowned British writer, playwright and performer Noel Coward. The theatrics will be performed by New Zealand Opera general manager - and Coward fan - Stuart Maunder, accompanied by pianist David Kelly. While Friday's performance is sold out, the Saturday night event is sure to conjure up the style of the famous Brit.
• Tickets from Ticketmaster. For information and more events, see writersfestival.co.nz
Share this:
More Culture & Travel / Going Out