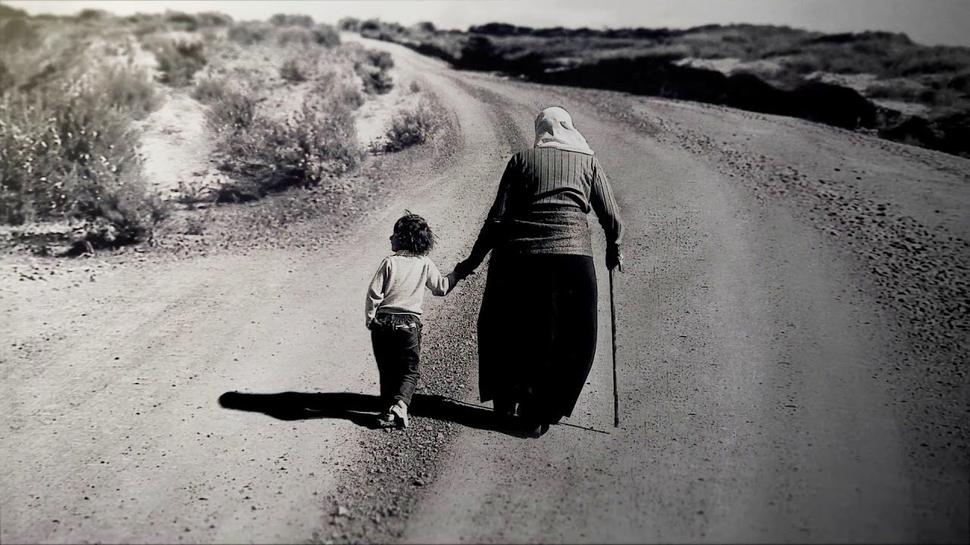 What Does The Concept Of Identity Mean In Aotearoa Today?
How do the events of 2020 affect the way we identify with ourselves? Emma Espiner and six writers share their thoughts
Sunday Nov. 1, 2020
I wear my parents' wedding on my arm.
It might seem like an odd thing to do - getting this event memorialised in ink on my left forearm - because they have been divorced since I was three years old.
Our families remain connected and, to me, the wedding itself epitomises the strength of our bicultural foundations when we meet each other in the middle.
When I told my uncle, a tā moko artist, that I dreamed about my parents' wedding the night before, he joined the designs representing my two grandmothers with the black and white checks of the ceremonial taniko cloth which covered my parents' hands in union at a church in Takaka, long before I was born.
Mum's family are a mix of Irish and English immigrants who arrived here with nothing and worked hard - in the mines on the West Coast, on the sea in big metal boats, on farms and in the shearing sheds.
The women are fierce and the men, gentle. They love this land.
Dad's family are from Ngāti Tukorehe, nestled under the Tararua Range and linked to the sea by the Ōhau River.
His mother is from Tikitiki, home to a cream weatherboard church on a hill overlooking the ocean, with crocheted pillows strewn across the pews and tukutuku panels along the walls.
Dad's mother Kura is a taniwha whose tail kisses my elbow. Mum's mother Ethel is adorned with scales, a mermaid journeying across the sea to Aotearoa, fins curling around my wrist.
The two families met for the reception at Pohara, Golden Bay; the same place I married my husband nearly 30 years later. Both staunchly Catholic, each matriarch brought her own priest to the wedding, determined to ensure that only the best korowai of faith would be woven around the young couple.
The photos show my grandmother Kura singing a waiata tautoko for my grandfather Martin in front of a sea of Pākehā faces; people who didn't understand what they were seeing but who were respectful and curious because, after all, we were becoming one family.
At our own wedding, my father-in-law - who speaks no language other than English - nonetheless got the gist of my father's fierce whaikōrero and replied in kind; referencing his whakapapa from across the sea, his people and their land. My nieces sang his waiata tautoko - their four-piece choir trilling Bruno Mars' Just the Way You Are into the sea breeze.
My husband Guyon [Espiner] worked for Morning Report at RNZ for five years while our daughter was a preschooler so that he could be at home with her in the afternoons while I was studying.
When he started using te reo Māori on the radio it irritated a minority of people who were extremely vocal about their concerns for English language literacy. Others felt they didn't need the airways to be polluted with a "pointless" language. Some people just didn't like change.
There's nothing a journalist enjoys more than a challenge, so he persisted and the complaints died away.
READ: Golriz Ghahraman Shares How Fashion Has Helped Shape Her Identity
Different feedback started coming in. The Pākehā grandfather whose mokopuna are learning te reo at school was grateful to hear someone like him giving it a go and he felt less shy about trying to pronounce place names differently from the way he'd pronounced them his whole life.
We heard about workplaces who had set up informal classes, meeting in their lunch breaks to eat reheated leftovers and puzzle through Stacey and Scotty Morrison's Māori Made Easy books together.
Guyon had gone unrecognised in Auckland for the entirety of our time living here and suddenly people were crossing the road to tell him how much they liked hearing the language of this land on mainstream radio. People were hungry to connect with the suppressed language and history of our country and they were showing up in droves at beginner te reo Māori classes to do so.
This is optimism in its most vulnerable and precious; putting yourself into the unknown, the starting point to build our mutual understanding and respect for one another.
In te reo we look backwards to the future. Drawing a permanent representation in ink of a day where Māori and Pākehā encountered one another with love in their hearts and became a single-family felt optimistic and prophetic when I sat in my uncle's tā moko studio last year, listening to the buzz of the needle as my grandmothers appeared on my arm. These wāhine toa kept in touch for the rest of their lives, their bond long outliving my parents' marriage. They swapped recipes and gossiped about te Hāhi Katorika [the Catholic Church] and, undoubtedly, their heathen offspring.
READ: Taking Zines Back To Their Activist Roots With Migrant Zine Collective
This year we've had many of our illusions about our country shattered through the circuit-breaker of a deadly pandemic. Suddenly we have a collective traumatic experience to draw upon and it's allowed us to really see each other in a way that's been difficult in the past. We have to draw each other close because we are all that we have.
We've had to face up to the inequities in our society - the disparities in health, the growing numbers of homeless, the economic devastation of jobs lost overnight and entire sections of the economy collapsing. We saw that the challenges of living in New Zealand were unevenly distributed among different groups - the ability to live well determined in part by wealth, gender, ethnicity and where we live. As we rebuild we need to ensure we deepen our surface-level kindness into empathy.
READ: Award-Winning Film Director Hiona Henare's Ode To A Sacred Maori Tradition
The American essayist Leslie Jamison talks about how empathy means "acknowledging a horizon of context that extends perpetually beyond what you can see". To me, that sounds like assuming the best of each other, supporting one another and celebrating our differences.
The collective anxiety, the loss of economic security, the loved ones lost and the many personal tragedies could be the substrate for better understanding one another, and a template for how we move forward.
In the relative isolation of our protected position, we now have a perfect opportunity to explore our own diverse communities and celebrate who we are. The good fortune to be living in this country in 2020 compared to the rest of the world means we have no excuse not to move forward with gratitude and open minds.
A good place to start is to look back at the journeys that brought us all to these shores and weave that diversity into a firm foundation for our future.
- Emma Espiner (Ngāti Tukorehe, Ngāti Porou) is an award-winning writer and final year student at the University of Auckland; she hosts 'Getting Better', a RNZ/NZ on air Podcast about Māori health equity.
Six writers share their thoughts on what identity means to them in Aotearoa today
Julie Zhu is a photographer, film-maker, and producer. She was born in Xi'an, China and is based in Tāmaki Makaurau
I've been noticing a trend among my fellow Asian film-makers of incorporating Māori characters or themes in their writing and it's made me think about identity, belonging, and appropriation. Diaspora storytelling is often about forging a "right" to belong, to resist the alienation we feel is our default.
But I'm curious whether this imposes new meaning juxtaposed alongside tangata whenua. And I'm wondering if myself and my fellow immigrant communities are — in the same way that Pākehā have done for so long — using aspects of indigeneity to raise a claim of belonging to this whenua ... that we do not have the right to claim.
Nicole Titihuia Hawkins (Pāhauwera, Kahungunu ki Te Wairoa) is a full-time kaiako and sometime writer
(Comedy sketch show) Sis thrust its way to our screencasts recently and was met with hyena laughter and Kahungunu eyebrows. Not all feedback came from aunties reaching for their TENAs [incontinence pads], though. Twitter became the papa kāinga for claims that Sis was vulgar.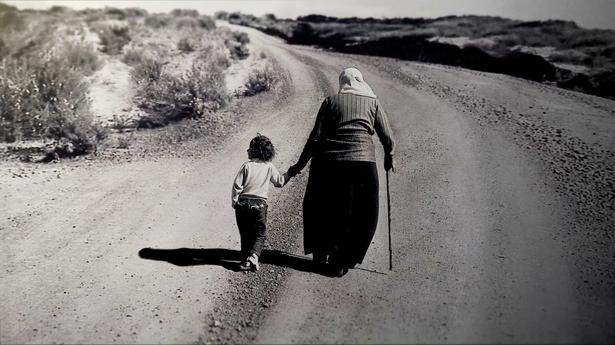 Dame Whina Cooper and grandaughter Irenee in 1975. Photo / Michael Tubberty

Some called for the portrayal of successful Brown women - like lawyers. When we undermine other's identities, we invalidate our own people's narratives. I want my students, who pair Pumas with Puletasi, to know that being a lawyer isn't the only way to have a story worth sharing. Wahine ma: telling dirty jokes doesn't stop you from being successful. It's 2020 - the best do both.

Arihia Latham (Kāi Tahu) is a writer, rongoa practitioner, facilitator and parent in Wellington

I've always had this strange siloed idea around identity. Like now I am the health practitioner, now I am the writer, now I am the sensible parent, now I am the raucous life of the party. Now I am the loud decolonising Māori voice, now I mince about, awash in the milk of white privilege.
I've never known there to be a place where I could turn up whole. As a result I haven't felt entirely here, anywhere. I realise now that's because I was shoving myself into my own pockets, unnecessarily hiding compartments of myself away, I'm not sure anyone else was asking me to do that. Since lockdown, I've just started showing up to the party as wholly myself and, TBH, who knows what'll happen now?
Anna Rawhiti-Connell is a social media consultant, columnist and board member of the Auckland Writers Festival.
As a child, my identity was pinned to the fridge. "Talkative", "bright", "never diligent", said school reports. I've worn these traits like loud, jangly bangles for most of my life. Identity, I thought, was immutable. It created excuses. "Talkative", a defence for a bad listener. "Never diligent" meant never trying.
I turned 40 last year and realised I was bored. Bored by me. Bored of bad behaviour. I've spent the last year surrendering to change, aided by the quiet uncertainty of lockdown. Now 41, I've never felt so unsure about my "identity" and comfortable with who I am.
Colleen Maria Lenihan (Te Rarawa/Ngāpuhi/Pākehā) is a writer and photographer based in Auckland
Since (the first) lockdown I've been learning about maramataka, the Māori lunar calendar. I began by watching videos on Facebook by Heeni Hoterene, a maramataka expert, and now I plan my days according to what phase the marama is in. It's been life-changing. I'm far more productive, and much happier.
The Western lifestyle expects us to be on our grind 24/7, and ignores what is going on in the environment. Maramataka teaches us to align with nature and to expect lulls. During dips in the cycle, we can practise self-care and plan how to best harness the high-energy phases.
Stacey Morrison (Te Arawa, Ngāi Tahu) is a radio and TV broadcaster, an author and mama to three children
The love stories of my grandparents speak of devotion undeterred by distance or difference. I'm me because of young, brave and adventurous love. My nana is young and lovely in a 1950s bikini on a boat from England to follow her dashing fiance to New Zealand. Simultaneously a similar love story unfolds between the Rotorua maiden and a young teacher from Ngāi Tahu. This foursome, two Māori, two Pākehā, connect at a Christchurch kapa haka group, sharing a love of waiata. Their children meet and the cycle of young love begins again. I am the surprise result of teenage love.
Some identities are projected on to us by others. People identify me as a "busy working mum" more than I feel comfortable with. Do I have to be busy to be me, can I be still, not rush around? If my work changed, do I feel that part of my identity is gone? The first noho rahui whakamohoao/lockdown questioned this, slowed me down but sped me up too. I promised to hold on to parts of "the way we were" during those months. Yet here we are, busy again, leaving the house again. I'm grateful to do so, checking my privilege.
- Originally published in Viva Volume One.
Share this: