Beauty That's All About You
Diversity and individuality are sweeping aside idealised stereotypes around appearance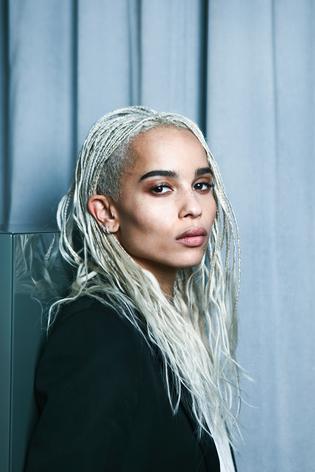 Zoe Kravitz, recently named as the new global makeup ambassador for Yves Saint Laurent Beaute, stares down conventional notions of the high-end model frontwoman. Raw personality, rather than remote perfection, is what defines the American actor's free-spirited allure.
Just a few decades since black supermodel Naomi Campbell observed that it was the white girls who won the big commercial contracts, fashion's legions of blonde, blue-eyed models are now being given a run for their money. Diversity rather than uniformity is the new currency being used to woo a global audience of consumers. The refreshing spin-off is a celebration of individualised beauty.
On the runway, models of many ethnicities are now the norm. The cookie cutter line-up, justified as a cohesive way of not distracting from the clothes, has given way to hair and makeup that increasingly highlight a model's specific features.
Gender diversity has begun staking its claim on the collective consciousness. Fashion has been at the forefront of putting it out there.
READ: Why We're Over Try-Hard Hair
While it is easy to be cynical in our appearance-obsessed culture, where celebrity looks are still widely celebrated and copied, there is a shift of focus underway. From idealised, to embraced, to individually adapted.
In M.A.C's latest trend forecast, leading makeup artists spoke of an anti-standardised approach, a rejection of one-face-fits-all beauty.
"Modern makeup breaks with the convention of everything on Instagram, said Val Garland, now directing L'Oreal's global makeup creative direction. "It's the backlash towards false perfection, about expressing the thought that 'I'm happy in my own skin'."
In choosing Kravitz as its new face, YSL said she was a "perfect fit" for its own inventive, defiant, stylish heritage. She responded that the brand's appeal to her was in being "bold, strong and unafraid."
That's a pretty good manifesto of where the brightest beauty is heading.
Share this: