What Was NZ Fashion Week Like 10 Years Ago?
Throwback alert! We look back on the shows and scandals of NZ Fashion Week 2007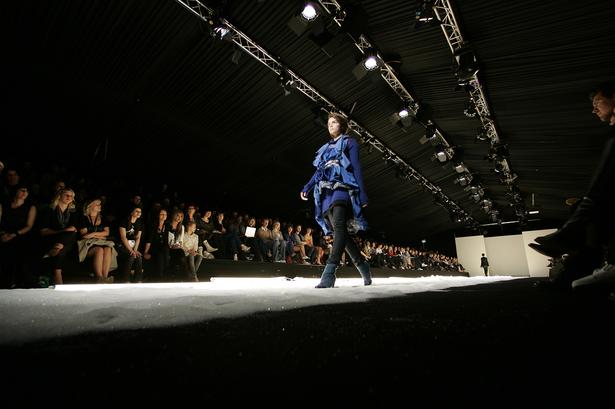 Thursday Aug. 31, 2017
Think back 10 years: The first Apple iPhone was released. Designer Valentino retired, and fashion muse Isabella Blow passed away. Everyone was listening to new ravers The Klaxons or mystical fairy Bat for Lashes. Britney, Paris and Lindsay went wild. And Rihanna blessed the world with Umbrella.
At New Zealand Fashion Week 2007, it was the year of one of Fashion Week's most scandalous moments: socialite Aja Rock throwing a glass of red wine over social columnist Bridget Saunders after the Huffer show.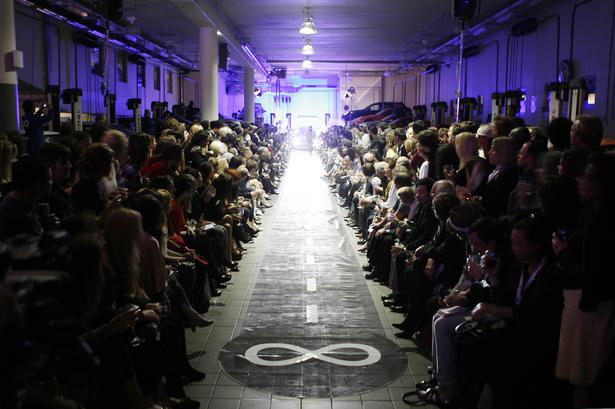 Huffer's show at NZ Fashion Week 2007 - the scene of the red wine throwing. Picture / NZH archive

Our Rach was the guest of honour, in town to present her swimwear line Lola by Rachel Hunter – taking her runway bow wearing a bright blue sarong.

Another blue dress sent down the runway quickly became a classic Fashion Week moment: Nicky Watson in a blue crochet Hailwood gown, as part of the Verging on Brilliance group show.
Rachel Hunter backstage at NZFW. Picture / NZH archive

Elsewhere on the runway, it was a year of strong shows from emerging and established designers – with solo show debuts from Lonely Hearts (who have since dropped the Hearts), and the now defunct Alexandra Owen. Stolen Girlfriends Club also had their NZFW debut, with old school model Brigitte Berger opening the show in a black PVC mini dress – setting the tone for their rock 'n' roll Fashion Week events to follow.

Young label Jaeha wowed the cynical fashion media with his collection as part of a group show, with a collection inspired by Edward Scissorhands and styled by now-Viva fashion editor Dan Ahwa.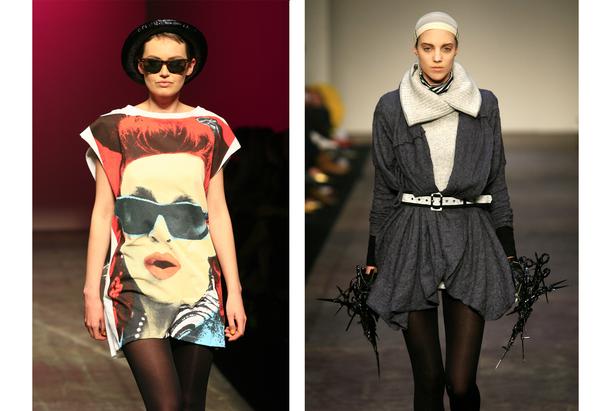 Lonely Hearts and Jaeha at NZFW 2007. Picture / NZH archive

Established brands upped the drama with extravagant off-site showings – from Zambesi's futuristic moment at the Powerstation to Kate Sylvester's 'Art Groupie' collection. Trelise Cooper took over the St James theatre, complete with medieval monks, candelabras and a cameo appearance on the runway from shock jock Iain Stables.

Fashion icons Nom*D celebrated 21 years in business, with a moving retrospective collection, presented on a runway covered with salt –  a Fashion Week throwback in itself, referencing their iconic 'Red' show presented back in 2002.
Share this: