Designer Jimmy D's Ode to K Rd
Designer James Dobson, of Jimmy D, shares his thoughts on the ins and outs of K Rd, Auckland's creative strip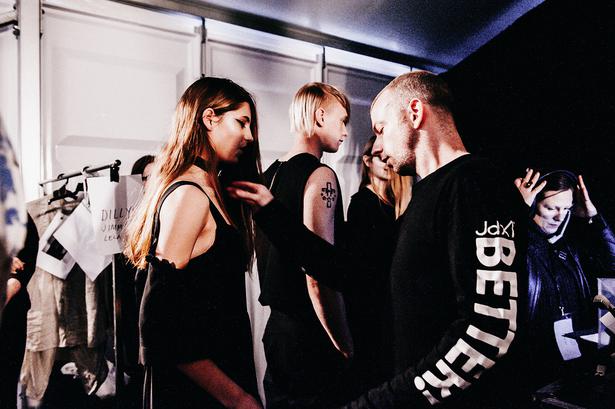 Wednesday Aug. 30, 2017
Jimmy D returns to NZ Fashion Week with a show at Unity Hall this morning. We asked James Dobson, the label's designer (and long-time K Rd local) for his take on Auckland's beloved creative strip.
You know you're a K Rd local when:
You're sitting at Coco's Cantina and your table is named "THE BOYS", "FASHION" or "ART GUYS" on your receipt.
The baristas at Eighthirty or Daily Daily have already made your coffee by the time you've made it to the end of the queue.
There's a homeless guy wearing Jimmy D.
When tourists ask you about the best places to eat in Auckland and you can't think of anywhere that's not on K Rd.
You live down the Ponsonby Rd end of K Rd, and St Kevins Arcade feels SOoOOoooO far away.
READ: NZ Fashion Designers Share Their Favourite Haunts
The guy at the Bottle-O seems to know EVERYTHING about you.
When a walk to Lim Chhour takes half an hour because you bump into Damaris from Coco's Cantina, your friends Andrew and Liz outside Peach Pit, and Chris and Joe from TUR are walking back from checking out The Cross Street Markets.
It's been two weeks since you left K Rd and going downtown feels like you're taking a holiday.
When you start rolling your eyes at all the newbies that have just bought apartments on K Rd and are complaining about the sex workers on the street.
When you narrowly avoid a pool of vomit outside your front door.
It's 4am and you're interpretive dancing in your underwear at The Keep.
When you're moaning about gentrification over a bowl of polenta chips.
When you cannot imagine living anywhere else in Auckland.
Share this: