Fashion Week Beauty Trends to Try At Home
Try these easy beauty takeaways from New Zealand Fashion Week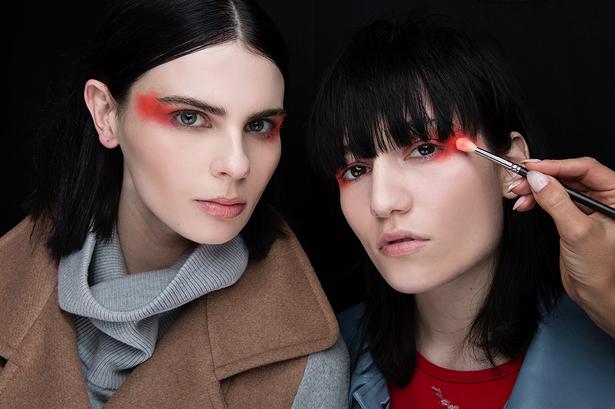 Friday Sept. 8, 2017
It may be months before you get your hands on that great design you saw on the runway, but the good news is that the beauty look that helped make it seem so desirable can, oh so easily, be made your own.
Makeup inspiration is the ultimate in fast fashion. See it, want it, copy it. Or should we say adapt it, given that individualised beauty was one of the most noticeable features of model looks this Fashion Week. Here's a close up look at what we want to wear on our faces.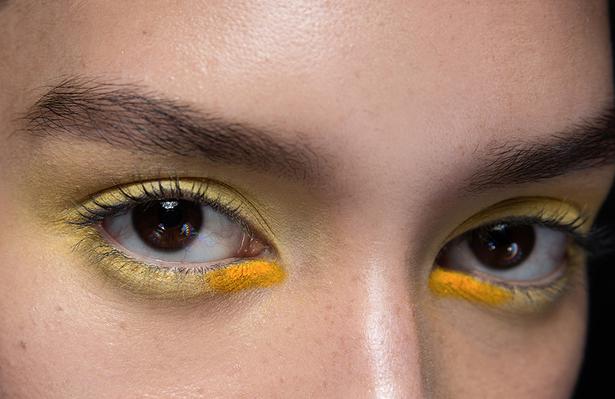 Strobes of Colour
Think Blade Runner like Kate Sylvester did, where sweeps of primary colour shaded eyes like a trace of neon light.
The makeup at Zambesi also had a touch of sci-fi fantasy about it, in off-kilter pastel wraps of colour, with inner-eye shading amped up. Kiekie Stanners for M.A.C was in charge of both show looks, balancing the dash of drama with a clean complexion and neutral glossed lips.
At Hailwood, her colleague Lochie Stonehouse earthed his colour choice to each model's eyes, with an ochre shade to compliment hazel or brown irises and moss green shadow for those with blue or green eyes. What makes these looks modern, rather than 80s angled, is how the colour - whatever intensity appeals - is diffused around the edges. Be brave, then blend and buff.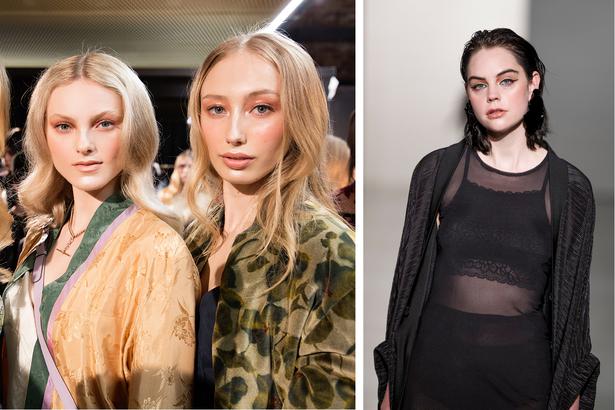 Dreamy & Creamy
Peach and bronze tones are an inviting option for those who like makeup that melds beautifully onto the face, rather than marks it out.
A tonal approach was taken for the New Generation shows, by Abbie Gardiner for The Balm, using a new bronze palette worn with glossy caramel lips. For edge, she added extended eyeliner, but consider this strictly optional.
At Tanya Carlson's show, the perfectly peachy makeup, by Blair Gamblin for M.A.C, saw skin treated to Strobe Cream for some illumination, cheeks warmed and lids and lips unified with cream colour base. Lift it to the next level, as he did, by layering the eyelid with a little gold glitter and gloss.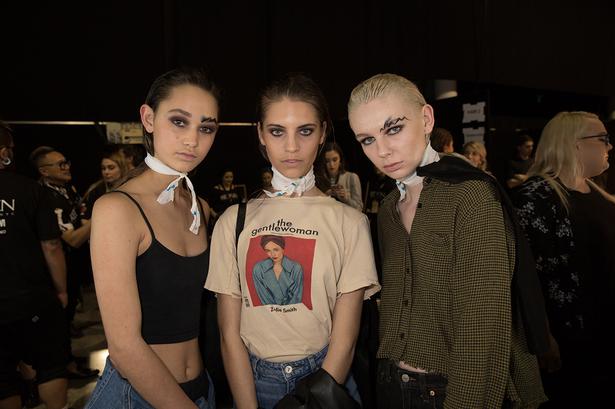 Federation. Picture / Supplied

Good Old Smokey
If you've mastered a smokey eye, give it a new twist in deep plum shades, as chosen by L'Oreal's Lisa Matson at the Federation show. A bronzed contour and some graffiti brows appropriately took the look to street level for the brand.

If you can't see past the show squiggles, then another case in point for purple was made at Stolen Girlfriends. There, Kiekie Stanners saved the usual smudgy morning after look from going too grungy.

The key to entering a purple patch and coming out looking pretty, is to approach it with a luminous fresh face.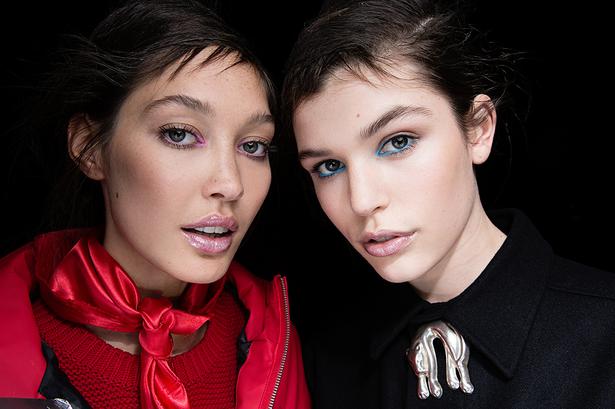 Huffer. Picture / Olivia Hemus for M.A.C

Walk the Line
Forget cat's eyes flick, send your liner walkabout. Cut crease, under eye, under brow, any which way but along and out from the upper lash line.

At Huffer, Lochie Stonehouse used a M.A.C Chromagraphic pencil in cyan or magenta to arrow around the inner third of the eye and extend across the lower lash line. This was topped with white kohl to soften the shades.

At Katherine Victoria eyes given a pastel graphic uplift were also underscored in black liquid. The models in Kathryn Wilson's 1960s flight of fancy shoe show had more sight lines than a runway.

Share this: