A Moment with Designer Rachel Mills
Ahead of her 2017 NZ Fashion Week show, Rachel Mills talks creating about a collection that will stand the test of time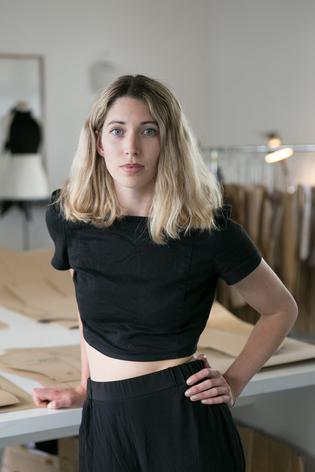 With her Autumn/Winter 2018 collection debuting at this year's New Zealand Fashion Week, designer Rachel Mills says she's "doing something a little different to a runway show" and has been working hard to ensure it's one to remember.
"I've been working really hard over the past month to create an atmosphere that sets the right mood for this new collection. I have collaborated with some great people who have contributed their own talents in terms of music, film, lighting and other key elements to make it about more than just the clothing."
With many pieces that could be considered timeless, and an ethos firmly against fast fashion, Rachel says even though the inspiration for her latest collection came from a "short-lived movement which was full of frivolity and glamour", she doesn't want her collection to be "something that is gone in a flash".
"I want it to be something that holds longevity and consideration."
All will be revealed on the catwalk, but in the meantime, we asked Rachel a few questions about her process, her love of pattern-making, and how she recharges.
What was it that made you decide to follow fashion as a career?
Right from when I was young I've always been incredibly excited about getting dressed. For as long as I can remember I have been learning to make clothes either from my gran or my mum. At intermediate school, my mum was the sewing technology teacher, and I got given the award for that year. Other kids joked about the only reason I got it was because of my mum, but I knew that she wouldn't reward her own daughter for no reason.
At high school I remember arguing about why I wanted to make my own pattern for a skirt instead of using the bought ones, and it turned out great. It's such a satisfying feeling sketching, making the pattern, making the garment, then ending up with a garment that looks exactly like the picture. It just sort of grew from there, and I took all the logical steps to make it happen.
Do you stick to a workday routine or is every day different?
I would love to say there is a routine in place but every day is so different. The only constant is that at the end of every day I write a list of what needs to be accomplished the following day.
What are the key inspirations behind your latest collection?
The inspiration for AW18 comes from a very short-lived movement which was full of frivolity and glamour. I want to turn this on its head by using responsible resources to create something that has more staying power, but has just as much of an impact.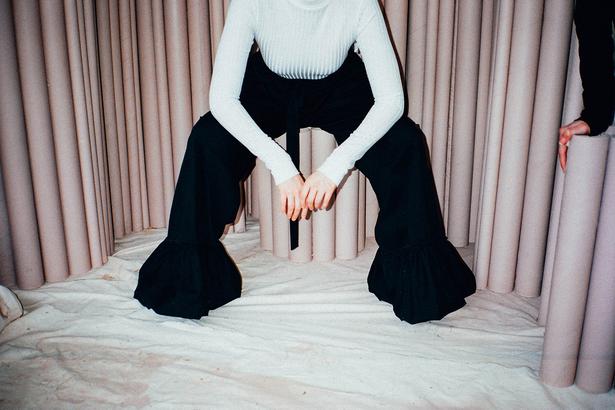 Rachel Mills' new collection shows at New Zealand Fashion Week this week. Picture / Supplied
Why did you decide to offer pattern-making workshops?
I feel really strongly about the under-appreciation of a skill such as pattern-making or sewing, and this stems from the value it has lost through cheap, fast fashion. My goal is to try to return some of this integrity to each well-made garment by teaching those who want to learn. If more people can understand what goes into creating a garment and are excited about knowing how to do it, that in turn leads to more understanding and appreciation of the industry.
Social responsibility is important to you — what are some of the most important ethical considerations you make as a designer?
Social responsibility is incredibly important to my design process, yet this can mean a different thing to everyone. To me it means being kind to the planet and its people. I use this way of thinking in the fabrications I use, as well as the manufacturing. Currently, everything is made locally, and because we have such strict labour laws, I know that it fits into my definition.
I also source a lot of my fabric locally. We are very fortunate in Auckland to have some really great fabric suppliers who import remnants from larger fashion houses, which would otherwise go unused. I have also just started importing my own organic and fair trade textiles, which I would love to be able to spread across the entire range. The problem with this, is it brings the price up significantly, so at this stage it is about educating the consumer, and taking stepping stones to shift to something more responsible.
What are your favourite things about the New Zealand fashion scene, and what would you like to see more of?
I love how small the industry is and that a lot of the other designers who are producing amazing collections are people you know. It feels like there is a lot of support. There is so much talent and I'd love to see more collaborations of people bringing their ideas together to create what is unexpected.
Where's your favourite spot for drinks and nibbles after a long day?
Federal Delicatessen. The poutine is my favourite.
How do you boost your creativity when you're low on inspiration?
So often my brain is inundated by everything I need to get done that day and there is not enough clear space to allow anything creative to happen. If I'm feeling in a rut where I'm lacking inspiration, I've found the best thing to do is to take an afternoon off, have a rest, have a sleep, go for a walk, or even better to get out of the city for the weekend.
After a busy fashion week, where would be your dream holiday destination?
I was lucky enough to be given a trip to Rarotonga last Christmas. It was honestly the dream — I have never been so relaxed. I can't wait to go back.
Is there a comedian (or YouTube video) that's always guaranteed to make you laugh?
My boyfriend, Asher, provides more than enough laughs at the end of the day to ever need to go looking for any.
• Rachel Mills' NZFW show is Tuesday August 29 at 11am. Visit Rachelmills.co.nz
Share this: