Tanya Carlson's NZ Fashion Week Return
Designer Tanya Carlson is showing at NZFW following a 10-year hiatus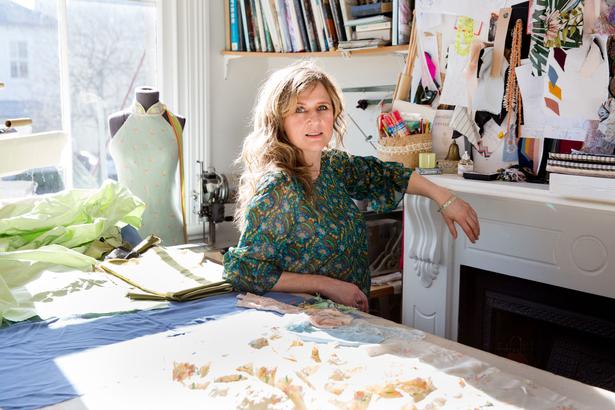 Wednesday Aug. 30, 2017
Tanya Carlson insists she's not a "fabric hoarder". Yet, the designer's archived fabric collection dating back 20 years begs to differ slightly.
Ahead of this year's NZ Fashion Week, however, her treasure trove of threads has been dug up, ready for their spin on the runway. Tonight's show, a welcome return from a 10-year hiatus, is one of celebration. It's been 20 years since the Carlson label was established, and the collection on the runway will nod to the crafted history of her design ethos.
Her workroom has been a busy one. Tanya and her machinist started cutting last July, and have hand-crafted each of the collection's one-off pieces.
"It reminded me all the reasons as a young girl I wanted to make clothing," she says of the process. "It's so great just to be straight down to your skill." As for the inspiration? She's been busy absorbing videos, music and reading books. Narrative is crucial, she says. "It's important to tell a story around the flow of the garments".
The result is a juxtaposition of 90s sportswear, vintage western, chinoiserie and 60s eveningwear.
"How's that for a mash-up?" she laughs.
Ahead of her show spirits are high — "Adrian Hailwood just gave me a whole lot of vitamins" — and the final countdown is on.
"I feel like I'm back in college. It's [all about] putting on a show and who doesn't like a show?"
• Tanya Carlson's NZFW show is today at 7.30pm.
Share this: