Why We're Over Try-Hard Hair
Natural-looking styling is a modern woman's best friend when it comes to hair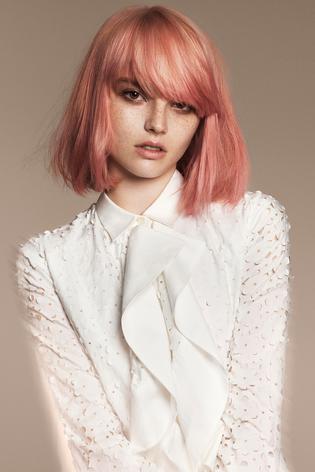 Busy women often have only a few minutes most mornings to spend on their hair. It's no wonder then, says leading hairstylist Paul Serville, that styles that don't look overly "done" are so popular these days. "If they try too hard with a blow-dry it looks forced," he says.
But there's more going on than stowing the heat tools and opting for air drying at home. The savvy woman still relies on a good salon cut and colour and wants tips on more natural products that make the daily routine easier.
Fashion weeks, the red carpet and editorial shoots undoubtedly provide hair inspiration. But the looks seen there are now better aligned to what women will actually wear. This extends to plenty of playful colour, a move to longer, flatter styles and less tolerance for fuss and fiddling.
Much as we still hope to see the occasional extravagant runway showstopper hair look, it is reality rather than fantasy that is now driving both backstage beauty and hair product innovation.
READ: The Viva Team's Style Evolution
"Nobody wants hair that feels sticky and heavy any more," says Lauren McCowan, creative director for Australian brand Evo.
Paul says: "It's all about a Clayton's product that doesn't feel like you've got a product in your hair."
Women want customised care and reworkable products with pleasing textures, says Lauren. As for styling for the runway, "it's about hero-ing the girls as individuals".
Paul — whose creative team is busy doing hair for the daily Designer Selections shows using botanically based Davines products — advises that good hair starts with good shampoo. "Something that doesn't strip the hair." Avoid fluffies by using a gentle shampoo, he says, and then keep product minimal. A tiny amount of cream or oil helps prep and finish a natural style. Dry shampoos can also be used to cut back on the need for washing. Any spray should "dust" rather than coat hair.
It's the considered approach that gives an effortless-looking result. Hair's equivalent of "no makeup" makeup.
Share this: