10 Minutes with top model Anmari Botha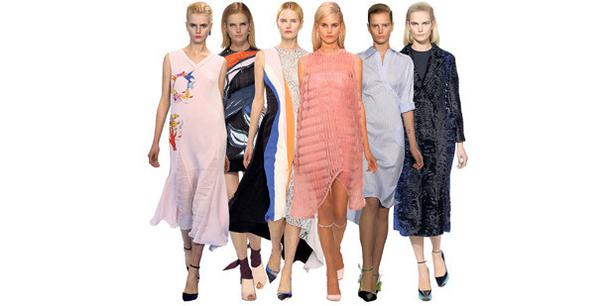 Tuesday May 20, 2014
Born in South Africa, raised in New Zealand and now based in New York, traveller, painter and model Anmari Botha has had a steady rise since her first runway show at NZ Fashion Week in 2010.
Signed with local agency Red Eleven, she was soon picked up by top international agency IMG (the same as Gisele and Miranda Kerr) and headed to Paris to work for the likes of Givenchy. More top jobs have followed: shoots for Carine Roitfeld's CR Fashion Book and Vogue Italia, working with designers Stella McCartney, Versace, Saint Laurent, Armani and Oscar de la Renta. 
Botha just walked in the Christian Dior Cruise 2015 show presented in Brooklyn - the 20-year-old's current home, having moved to New York a year ago. The cool blonde has appeared in the last eight Dior presentations, including a Couture show in Hong Kong last month; she flew to New Zealand after, spending Easter with her family on the North Shore. Before she headed back to NYC, she sat down with Viva to talk about success, her love of art and taking time out.
Looking back, how does it feel to have started here in NZ and now be working overseas for the likes of Dior? 
Well, I never thought of doing modelling as a career whatsover, my mind was on something else. I booked one show at my first NZ Fashion Week [Salasai], so I thought, you know, this modelling thing isn't going to work out for me.
But it turned out that IMG wanted me so I thought, give it a go and do it while I can.
What did you want to do? 
I really wanted to go to Elam, and focus on painting. You should do what you're passionate about, right, but the thing is, now, I get to work and do what I love at the same time. I've also always said that I wanted to travel - I love it, if I'm in one place more than two weeks, I need to leave and visit somewhere else!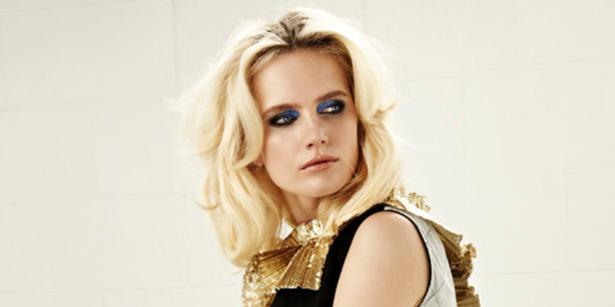 What's the most interesting place you've been since modelling?
One of the most fun experiences was going to Colombia for the Haider Ackermann show, last September. It was a different world, the culture shock over there was unbelievable. The night of the show, we went salsa dancing in some random place in the middle of the city with real dancers, they taught us how to dance; it was super fun.
Who has been the most interesting person you've worked with; someone inspiring? 
There are a lot of lovely people in the industry, but I'm really fortunate to be working for Dior because I love Raf Simons. I love his work - I admire his clothes - and he is a great person, too. He's lovely, and really down to earth. I've worked with some great photographers, too.
What do you do when you're not working?
I often go to classical drawing classes in Bushwick, which keeps me occupied. I'm starting on a new series of paintings at the moment which I'm excited about; I'm itching to get back to New York to complete it!
How would you describe your art?
I do a lot of classical drawing; draftsmanship - that's to have my basic understanding of course, to have something to build on and to have an understanding of the body to move forward. My paintings though, I'm a bit obsessed about colour, textures, and mathematical arrangements. I do a lot of work that's mathematically arranged; I use a lot of the Golden Ratio and the Fibonacci sequences.
What do you do with them once they're complete? Do you give them away? 
Sometimes I give them to people if they ask for them. I'm just trying to build up my portfolio. I would love to do an exhibition; that's my goal.
Do you collect art?
I wish I could! I can't really afford to. I have a lot of images of artwork that I like - prints of them - of artists that I really admire. But I haven't been able to purchase my own painting. I wish!
Who are your favourite artists?
Gerhard Richter ... I really love the New Zealand artist Bill Hammond; his colour schemes and the bird series that he did was beautiful. Frida Kahlo ... I could give you a mile long list of people who I admire. I have a membership at the MoMA, so I go back every now and then. although I only see one exhibition at a time, otherwise it's complete inspiration overload.

See Anmari in Viva's exclusive fashion shoot...
Share this: