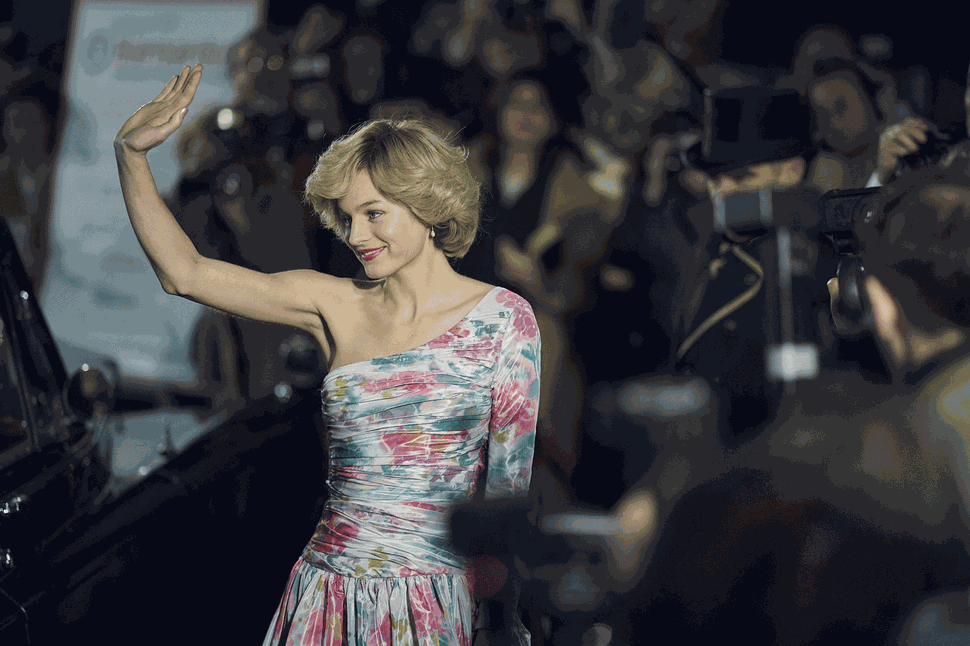 11 Of The Best Princess Diana Costumes Set To Appear In 'The Crown'
From shy Di to power dresser, 'The Crown' will chart Diana's fashion transformation
Tuesday Nov. 3, 2020
In its three series so far, The Crown has delivered fashion moments galore, from Princess Margaret's It girl glamour, to the Queen's regal elegance and Princess Anne's easy '70s chic. But the fourth series of Netflix's blockbuster royal drama, set to be released on November 15, may offer some of the most brilliant fashion moments yet as Lady Diana Spencer enters the royal fold and becomes Princess Diana, the most famous woman of the late 20th century.
READ: The Crown Style Guide: A Closer Look At The Fashion Of Season 3
If The Crown so far has given us a sumptuous spectacle of royal grandeur and a re-appraisal of the Queen's astonishing sense of duty plus a whiff of scandal, then with Charles and Diana it will be about filtering one of the most contentious periods of modern royal history - affairs, eating disorders, media manipulation and all - into ten episodes. And, of course, capturing Diana as the ne plus ultra of royal fashion icons.
READ: Why Princess Diana Is Fashion's Style Muse Of The Moment
The relatively unknown actress Emma Corrin is portraying Diana and she's already got the heavily layered pageboy haircut down pat - a huge part of early Diana's impact was the way she stared out from underneath her fringe - part coquette, part wide-eyed and innocent puppy. As her fame grew, so did that hair's volume.
Though there is still a little time to wait before the new season arrives on screens, we already have a glimpse of the way costume designer Amy Roberts has reimagined some of Diana's best and lesser-known outfits. Here's a rundown of the ones we know about so far...
1. The ingénue tank top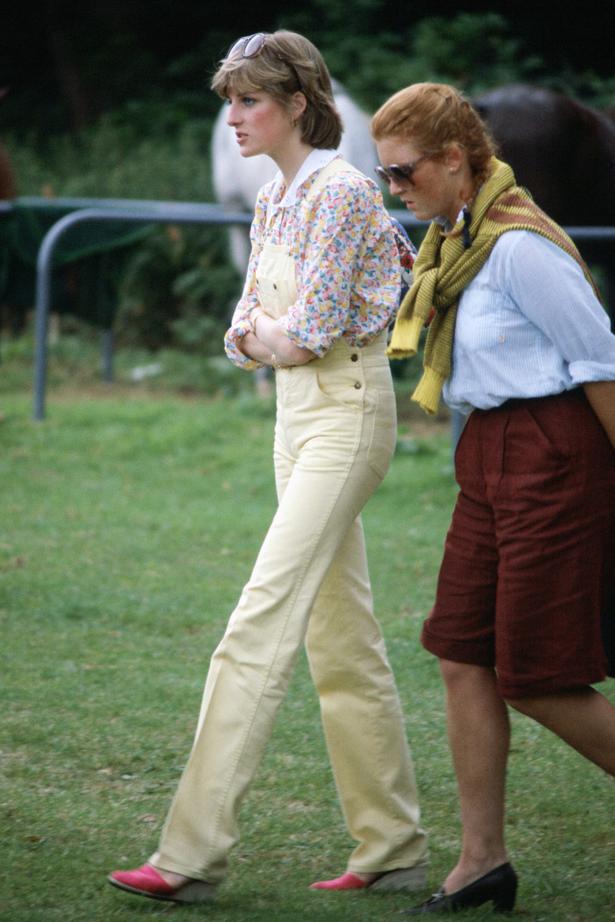 Photo / Getty Images
Diana's stylist, the Vogue fashion editor Anna Harvey, told me that when she met the young Princess, she had only a few things in her wardrobe - what more do you need, after all, when you're a simple nanny and nursery school teacher? Things changed when Diana was plunged into royal life but the pictures of her wearing a simple, diaphanous floral skirt, shirt and tank top remain some of the most famous ever taken of her - a glimpse at pre-celebrity Diana.
In The Crown, Corrin appears wearing a blue version of Lady Di's purple slipover, an item which is coincidentally enjoying a major fashion revival this season - and wearing it with a pie-crust collar blouse which looks as good now as it did then.
2. The buttercup dungarees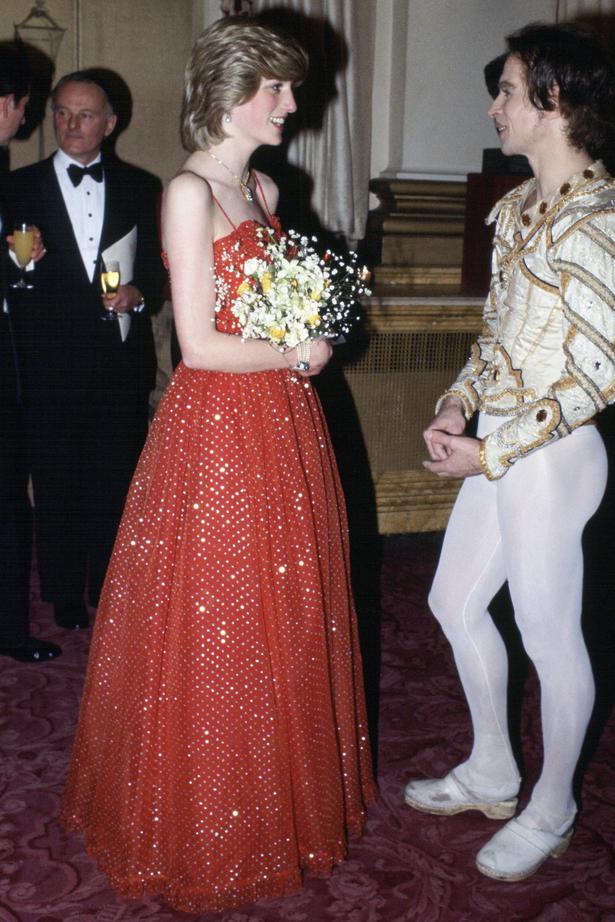 Photo / Getty Images
Diana was just 19 when she became engaged to Prince Charles. Her youth is reflected in her naive, slightly childlike fashion choices, like the yellow dungarees she wore to a polo match just a few weeks before her wedding. Paired with a floral shirt and pink shoes, the outfit couldn't be further from the sleek glamour she later epitomised.
The Crown has amped up the innocence of Diana's early Eighties style by adding a jolly embroidered cardigan to the outfit. Again, you could expect to see a knit like this in shops now.
READ:The Enduring Appeal of Princess Diana
3. The skirt suit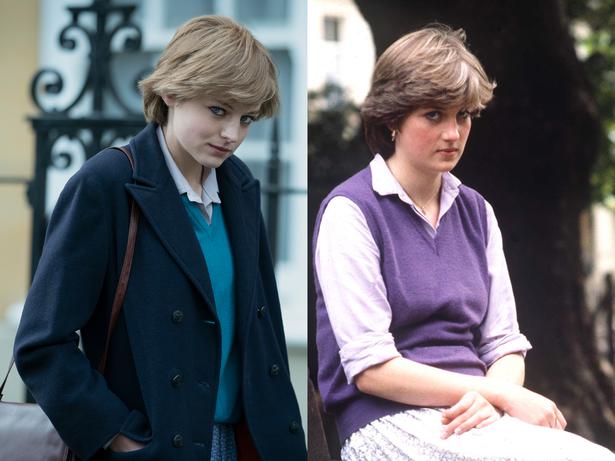 Photos / Netflix, Getty Images
Diana had to transform her wardrobe fast once the engagement was announced, and this led to a few incidents of her looking like she'd borrowed a sensible skirt suit from her mother's wardrobe.
A case in point is this pale yellow pairing which Corrin is dressed in for a scene where she meets confident, worldly Camilla for the first time. With Lady Di in her not-quite-right-suit and Camilla in her grown-up, no-nonsense blazers, the clothes speak louder than words.
4. The wedding dress
Photo / Spalsh Media
The silk taffeta gown created for Diana by David and Elizabeth Emanuel is the stuff of fashion fairytale, one of the most famous wedding dresses of all time thanks to the way it not only summed up its era, but also its wearer and her remarkable story.
Although the dress only appears for a few seconds in the new season of The Crown, the costume team paid huge attention to getting it right, consulting the Emanuels on it construction. With its 25 foot train, puffed sleeves and bow adornments, the dress sums up the New Romantic style of the time, enveloping Diana in swathes of material. Corrin has described how everyone fell silent when she emerged in the wedding dress on set - a taste, perhaps, of the original design's spellbinding effect almost 40 years ago.
5. The red ruffled gown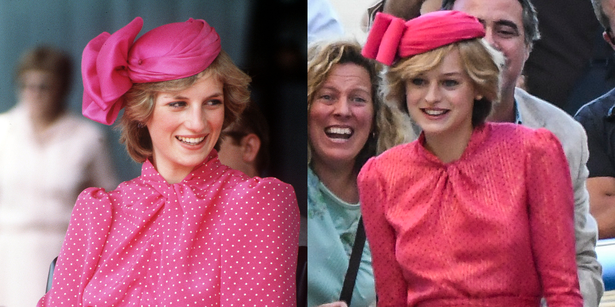 Photos / Getty Images, Netflix
Princess Diana first wore this red and gold gown to the premiere of the latest Bond film, For Your Eyes Only, in June 1981, the month before her wedding. But she brought it back again later, notably for an evening at the Royal Opera House in December 1982, when she paired it with a dramatic black cloak.
In The Crown, Corrin accessorises the Bellville Sassoon creation with the Royal Family Order. Shown on the yellow ribbon, this is awarded to members of the family whom the Queen trusts especially - Diana was relatively quick to get hers, wearing it on tour in Australia in 1983. The Duchess of Cambridge, meanwhile, had to wait until seven years after her marriage.
READ: Meet Alessandra Rich, The Designer Behind The New Royal Label Of Choice
6. The pink polka dot dress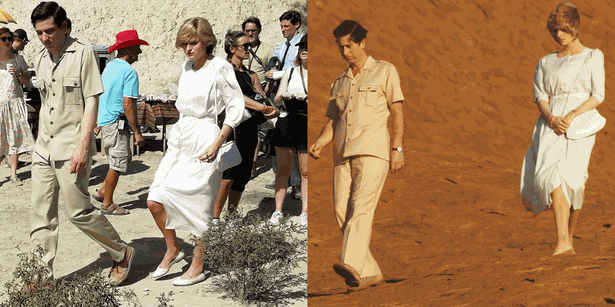 Photos / Splash Media, Getty Images
An entire episode of the new season centres on Charles and Diana's epic tour to Australia and New Zealand in 1983. Now such visits would be unlikely to last more than two weeks, but they were gone for more than a month - imagine the packing!
The visit was a real fashion parade but one of the standout looks was the pink polka dot dress by Donald Campbell which Diana paired with a John Boyd bow hat, worn in Perth. The Duchess of Cambridge brought back memories of the frock earlier this year, when she wore a similar vintage Oscar de la Renta style in Ireland.
7. The Ayers Rock dress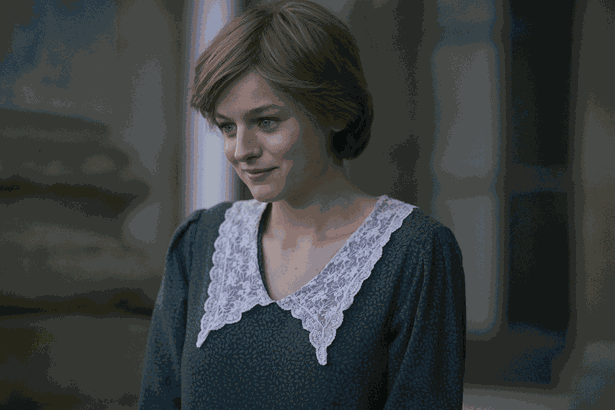 Photo / Netflix
Another iconic image from the 1983 tour was taken during Charles and Diana's visit to the spectacular Uluru. The couple dressed to coordinate with the arid landscape in pared-back beige tones. This dress was one of the most simple which Diana wore at this time as she so often preferred to experiment with colours and exuberant detailling.
8. The lace collar
Photos / Getty Images, Netlfix
Oversized collars have been one of the biggest fashion trends of 2020 and for many designers, their inspiration is Princess Diana whose dresses and blouses often came with a dramatic ruffle, pie crust or pilgrim collar.
In one scene in The Crown, Corrin appears wearing a bottle green speckled dress with a lace collar, an outfit which channels this tartan dress worn by Diana in Scotland in 1987.
9. The bolero gown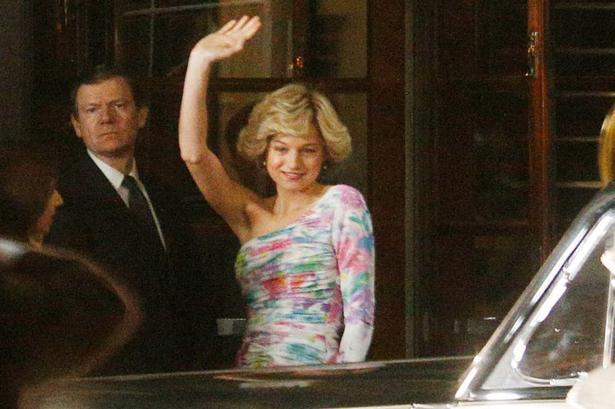 Photo / Netflix
One episode of The Crown's new season charts Diana's 1989 solo visit to New York where she was met with adulation from her American fans. Amy Roberts and her team have recreated the beaded ivory gown by Victor Edelstein which the Princess wore for a gala dinner during the tour.
From the delicate beading to the ultra '80s bolero jacket, this is one of the most faithful replicas of an original seen in the series.
READ: Royal Fashion: Decoding Meghan Markle's Final Farewell Wardrobe
10. The power suit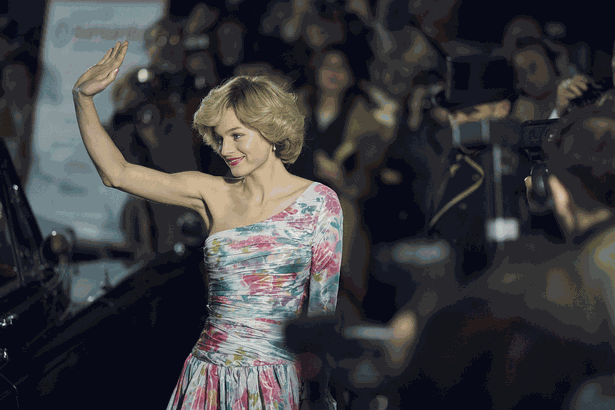 Emma Corrin is set to portray the late Princess Diana in season 4 of The Crown. Photo / Supplied
Remember those frumpy pre-wedding skirt suits? By the late '80s, Diana had swapped them for fabulously tailored creations which made her a power dressing muse of the moment, even earning her the nickname 'Dynasty Di'.
During one of her New York engagements she wore this magenta and black Catherine Walker example of the look. She appeared emboldened and it encapsulated her transformation from shy Di to a power player with an agenda all her own. The Crown hasn't recreated it completely but instead emulated the style with a bold white, pink and turquoise checked suit.
11. The one-shoulder wonder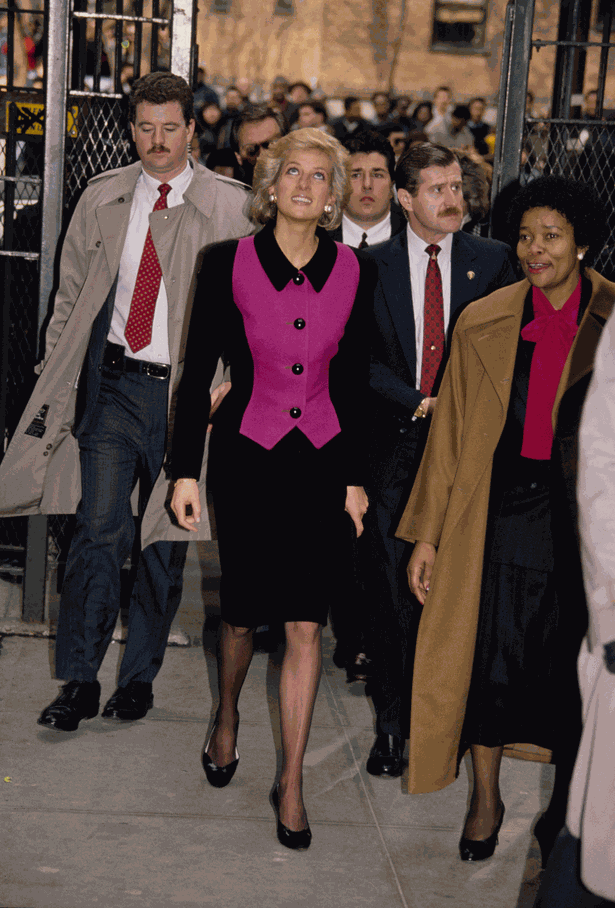 Photo / Getty Images
In this look, Roberts has taken some creative license. Rather than making a complete copy of a particular dress, she has mixed references, using the silhouette of a red and black Catherine Walker gown which Diana wore for a dinner at Downing Street in 1989 with the splashy floral prints seen on other examples of the Princess's eveningwear.
It might not be a bang-on copy of one of Diana's looks, but it's also unmistakably 'her' - proof of her incredible fashion legacy.
The Crown season 4 starts on Netflix from November 15.
- The Telegraph
Share this:
More Fashion / The Latest