Winners and Losers in the 2017 Ethical Fashion Report
See how local and international brands rated in this year's Ethical Fashion Report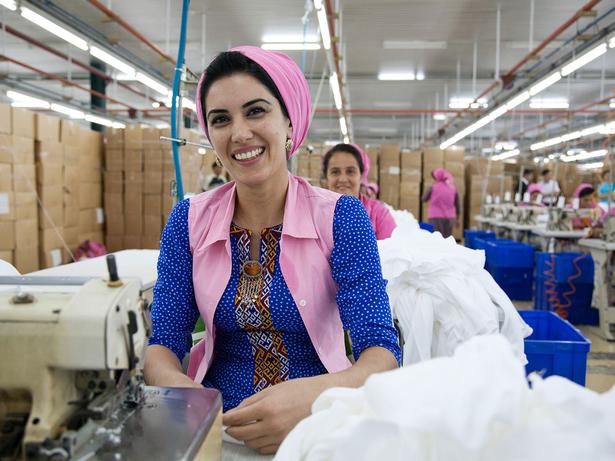 Wednesday April 19, 2017
The 2017 Ethical Fashion Report is released today, compiled by Baptist World Aid Australia in partnership with Tearfund New Zealand. It was first published in 2013 in response to the Rana Plaza tragedy that claimed the lives of more than 1100 garment workers in Bangladesh. This year's report has been widely anticipated after the 2016 report caused waves with consumers and within the fashion industry.
Although local brands such as Karen Walker and Glassons were included last year, 2017 marks the report's first official release here, with 12 New Zealand-based companies included.
In total, 106 fashion brands were graded from A to F, based on five criteria that determine their efforts to avoid exploitation in their supply chain — policies, knowing your suppliers, auditing and supplier relationships, worker empowerment and living wages.
Wellington-based label Kowtow and Liminal Apparel of Christchurch sit at the top, both receiving an A grade. At the bottom end of the scale, Farmers received an F rating and Icebreaker a D-; both companies' "non-responsive" meaning they chose not to engage in the research conducted by Baptist World Aid Australia.
The research team uses publically available information, and in 83 per cent of cases worked alongside companies throughout the data collection process.
READ: 5 Tips for Shopping More Consciously
When approached by Viva, Farmers declined to comment and Icebreaker did not respond by the time we went to press.
Most improved goes to Karen Walker, whose C grade last year increased to a B+. Macpac also moved from a D+ to B-. The improvements are a prime example of the report's power to bring about change when information surrounding efforts for fair labour is made readily available to the public.
"Our policies were rock-solid in 2016 so we have not made any changes to them," explains Karen of how her company strengthened its grade. "However, the information about them wasn't reaching every single person engaged in our manufacturing process so we've made changes now, which include that everyone who works on our product is aware of our policies and our commitment to them.
"They also have a number to call so they can contact us directly and confidentially at any time they wish. We've also gone even deeper in terms of auditing our supply chain so we now work right back to fabrics and trims, not just garment producers. This is an ongoing process that we are committed to."
The company has also shared its social responsibility policy on its website and is working closely with local charity Child Labor Free.
READ: Taking a Stand Against Child Labour
Of the global retail giants that have landed on our shores in the last two years, Zara leads the pack, receiving an A. Closely followed by H&M with a B+, Topshop and Topman falling behind with a C+, both brands receiving the same grades in last year's report.
The fact that no New Zealand brand has made a list of suppliers, at any level of the supply chain, public is a particular weak spot according to Murray Sheard of Tearfund New Zealand. This practice saw a 10 per cent increase off the back of last year's report, with Australian-based brands such as R.M. Williams and Lululemon Athletica releasing lists.
Although our overall median grade of B- sits slightly higher than the overall median of C+, with only 12 brands taking part this is just the beginning for local industry. For the full report, visit Tearfund.org.nz/EthicalFashion
HOW NEW ZEALAND COMPANIES RANKED
Kowtow A
Liminal Apparel A
Karen Walker B+
Kathmandu B+
Glassons B-
Macpac B-
AS Colour B-
Ezibuy C+
Max C
The Warehouse Group* C
Icebreaker* D-
Farmers* F
*= non responsive companies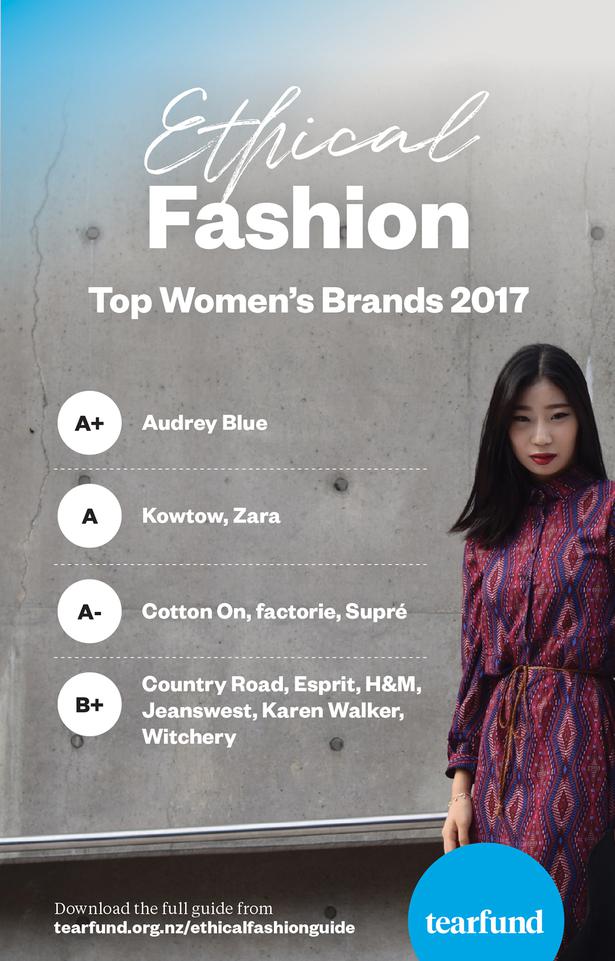 Be inspired by the good things in life. Sign up now to receive emails from Viva, and twice a week you will be sent the latest news, profiles, videos, fashion shoots, competitions and more.
Share this: