5 Tips for Shopping More Consciously
Fashion Revolution Week is upon us - here's how you can shop with a clear conscience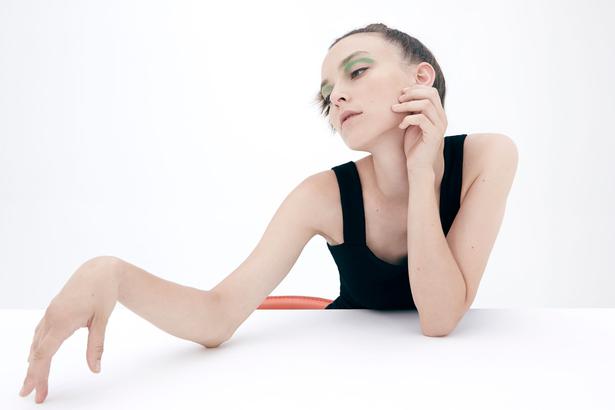 Thursday April 21, 2016
Expat Kiwi Courtney Sanders, who is based in Melbourne, co-founded website Well Made Clothes, which is a marketplace allowing consumers to easily shop ethically-made. To mark Fashion Revolution Week, Courtney shares tips on how to shop with a clear conscience:
1. Nobody's perfect.
Not just something your mum tells you when you're a teen to make you feel better about the fact that you probably won't be the champion netballer you dream of being, 'nobody's perfect' is an important mantra to apply to the fashion industry, and to being a conscious shopper. The fashion supply chain, from seed to retail floor, is so complex, and involves so many ethical considerations (and concerns) that it's very difficult for a company to be absolutely perfect in absolutely every way, which makes it impossible for you to do the same when you're shopping. Instead of feeling overwhelmed by the vastness of the issue, choose the issue in the fashion industry which is important to you, and to your personal values, and buy brands which feel, and act, the same way you do.
READ: Well Made Clothes Is Your New Favourite Website
2. Care about the environment? Buy organic.
Not all natural fibres are created equally, quite the opposite in fact. Conventional cotton crops are considered the dirtiest crops in the world: they use 11 per cent of the world's pesticides, 24 per cent of the world's insecticides, but only use 2.4 per cent of the world's land. These stats make choosing organic cotton, which doesn't use any of these chemicals and also requires less water to grow, kind of a no-brainer, right? Kowtow and the White T-Shirt Company are two wonderful labels which will sort you out with all of your certified organic needs. Lenzing Modal is an alternative to cotton which is as soft on the environment as it is on your skin, which is important when we consider it's often used for lingerie because it's stretchy, and stretchiness in lingerie is the most crucial thing ever. Lenzing Modal is made from the pulp of Beechwood, and Australian lingerie labels Nico and Ken are wonderful purveyors of Lenzing Modal lingerie. Bear in mind that Lenzing Modal is one specific producer of modal (it's a trademarked name) which makes its modal using environmentally-friendly regulations, and not all modal is made like this – when it comes to modal, it's the Lenzing way or the highway!
3. Care about the environment (part two)? Buy less.
In the wise words of Dame Vivienne Westwood, who everyone in the Well Made Clothes team loves with all our hearts, "Buy less. Choose well. Make it last". One of the biggest problems in the fashion industry is waste: on average, Australians each send 30kg of clothing to landfill every year, which equals around $500 million of wasted spending. Money looks better in your bank account, and clothes look better on you than they do in landfill, so make smart decisions. Know your style, buy quality items which suit it (which will probably mean spending more on individual items, but it will be worth it, promise), and you can't go wrong.
4. Care about workers' rights? Buy transparent.
In these 'how to shop more consciously' lists, there's often advice to ask the retail assistant where the piece of clothing you're thinking about buying is made. But this often isn't that helpful — just because a piece of clothing is made in a particular country, doesn't mean it's being ethically produced. One way to ensure worker's human rights are being met is to demand transparency from brands when it comes to the working conditions of the people making their clothes (there are some big brands like Patagonia, and some local brands like Kowtow, Vege Threads, and BGoods who are transparent from seed to garment, but this is harder to find because of the complexity of the fashion industry supply chain). This is where Fashion Revolution comes in, and why the call-to-action of Fashion Revolution Week, asking brands to explain 'who made my clothes' and to share photos of the makers and their working conditions, is so important.
GALLERY: Go Inside Kowtow's Ethical Production Line
5. Care about supporting your home industry and economy? Buy local.
When onshore manufacturing decreases, the investment in onshore manufacturing technology decreases, which means it becomes increasingly difficult for labels to produce at home, which is a shame, because onshore manufacturing can be incredibly beneficial for everyone. Cue Clothing Co., for example, is the biggest manufacturer of Australian made clothing in Australia, and Cue's co-founder, Rodney Levis, told The Financial Review, "our bottom line is very strong. We are a very lean business". This is because Cue is agile: they can respond quickly to consumer demand, which has positive externalities like reducing waste. There are many reputable fashion industry speculators who are beginning to argue this kind of agility – the rapid response to consumer demand – will be the future of the fashion industry, and by buying local, you're helping to ensure your country, and the local labels you love, will be able to compete.
Share this: