60 Seconds With Designer Turet Knuefermann
Tasty chit-chat with Ashleigh Cometti at SKYCITY's Gusto at the Grand
SPONSORED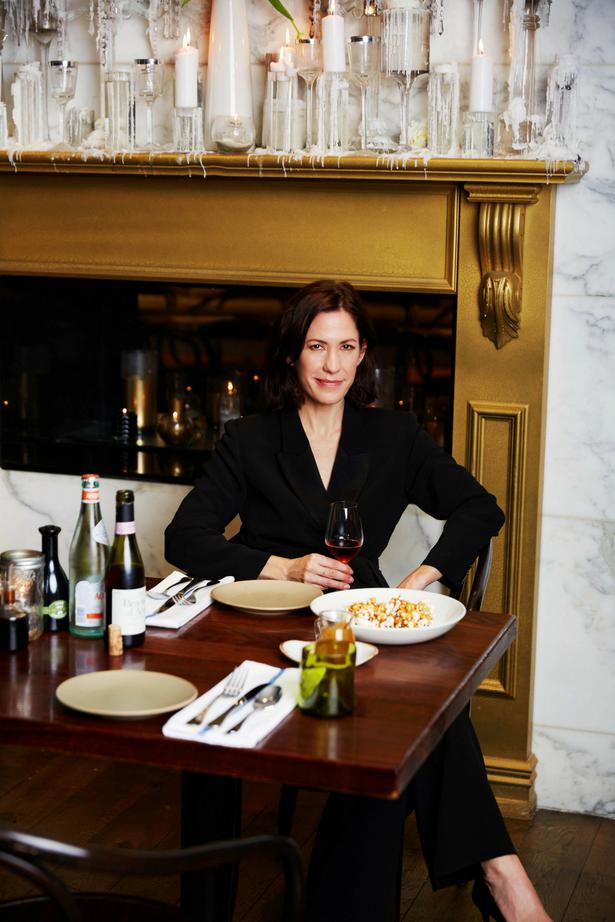 Monday Aug. 27, 2018
Viva invited Turet Knuefermann to engage her sweet tooth and share the food love at SKYCITY's premier Italian restaurant. Its the perfect locale for a kitchen tea, hen's party, work celebration, or baby shower, Sean Connolly's menu at Gusto at the Grand appeals to any taste. We opted for a fashion-conscious chat over a delectable popcorn and caramel semifreddo.
You're kicking off NZFW tonight as the Mercedes-Benz Presents designer, what does this accolade mean to you?
It's amazing to be aligned with a brand like Mercedes, who have always been a top player in quality, craftsmanship, and attention to detail. It's a huge honour to be working with them and to have their support. I love everything about their brand, and what we aspire to do with our garments is the same.
Talk me through the collection you're showing tonight?
It's called the "Travel Edit". It came about through listening to my clients — who rave about how our garments fold up to nothing and speak of how each garment can be dressed up and down. Our garments are not only versatile, they're refined, clean-lined, and made from quality fabrics that are easy wearing.  We've developed that concept further with this collection, where you can mix and match everything. The collection has a little black dress section and a suiting section, while our resort pieces are beautiful and flowy. Visually it's a mix, and comprised of pieces we've always been known for.
What vibe are you hoping to create at your show?
Nathan Haines is creating bespoke music for the show. It's quite theatrical and dramatic, which contrasts with more classical elements of the garments. We want to portray a strong energy, but in an understated way.
How are you planning on celebrating afterwards?
The week's really crazy because we've got our show, and then we need to get ready for the public shows. We'll definitely be celebrating come Thursday night, where we're hosting an in-store event at TK on Fanshawe St with Peroni cocktails, a screen playing highlights from opening night, and a Martin Scorsese-style edit of the show. It's open to the public, too.
What's one thing nobody knows about you?
I'm a real country girl! I grew up riding horses bareback and I relish that simple lifestyle. I love the contrast between a crazy, city life and wholesome moments spent in the country.
SHOW DETAILS
Mercedes-Benz Presents Knuefermann. Monday 27 August. 8.30pm. The Runway.
Grab your gang and treat yourself to an indulgent afternoon with Gusto's Girls' Day Out. This Italian treat encompasses Sean Connolly's immaculate spread of sharing plates, accompanied by Pelorus rosé. Come  November, Gusto at the Grand is part of SKYCITY's Fashion on Federal event, a celebration of the Melbourne Cup, fashion, and long lunches at your favourite Federal Street restaurants. For tickets visit Fedst.co.nz.
Share this: