60 Seconds With Harris Tapper Designers Sarah Harris Gould And Lauren Tapper
Tasty chit-chat with Ashleigh Cometti at SKYCITY's Huami
SPONSORED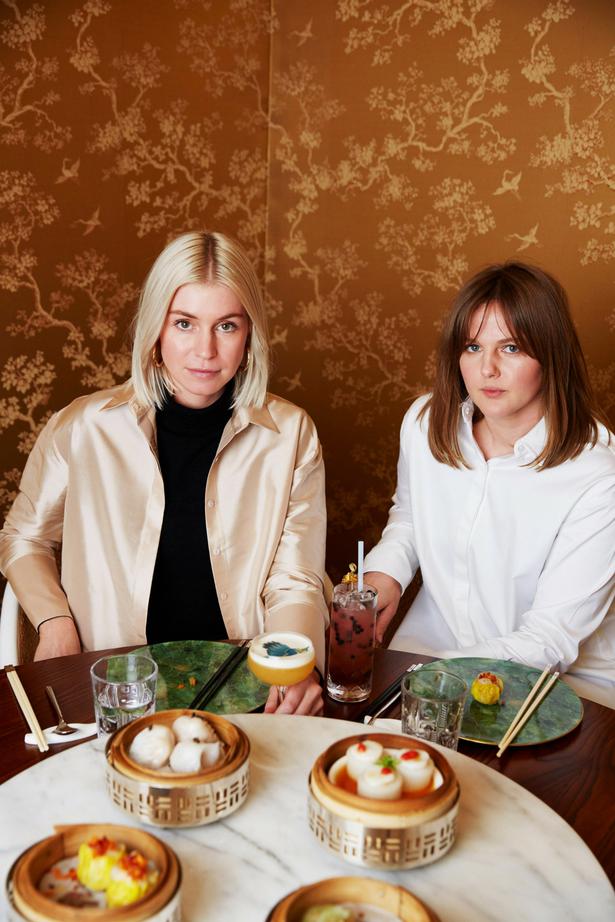 Thursday Aug. 30, 2018
Viva invited Sarah and Lauren from Harris Tapper to SKYCITY's fine-dining Chinese restaurant for a chat over dim sums and a bespoke 'Floxtail' cocktail. Huami serves Chinese food, but not like you've ever experienced before. The contemporary take on traditional Chinese dishes will leave you hungry for more.
Tell us a little about your breakfast event at NZFW?
Our invite-only event is about introducing a lot of the offshore delegates, buyers and retailers to the brand, as well as celebrating our first year of business. It's going to be a nice way to meet new people, as we're still not that familiar in the [overseas] market.
Congratulations on your first year! What's been your stand-out moment?
Probably the day we launched the brand. There was so much preparation — it was hectic! There was a sense of a relief.
What's your most popular style?
The classic white shirt is always popular. We have a style called the Kate shirt, which sold out on its first release. Now, we're updating it in various fabrics, textures and colours. Shirts are such a staple, and what we're about is offering shirts at a more frequent basis — at least every couple of months, rather than having seasonal releases. It's marrying the idea of newness, but with a premium product.
What do you think about how people dress at NZFW?
It's a shame if people take themselves too seriously. New Zealand is quite a casual country in terms of how we dress, so it's cool to make an effort.
What are you listening to at the moment?
Sarah: Music-wise, Solange. Podcast-wise, "How I Built This". It documents successful businesses — their failures and triumphs.
Lauren: I really like the "Business Of Fashion" podcast. Music-wise, I'm always listening to Fleetwood Mac.
EVENT DETAILS
Harris Tapper. Thursday August 30 at 9.30am. Off-site.
• The bar at Huami is one of the hidden gems of Federal St. With its international whiskies and bespoke cocktails, Huami is the perfect spot to catch-up with friends. This November, Huami is part of SKYCITY's Fashion on Federal event, a celebration of the Melbourne Cup, fashion, and long lunches at your favourite Federal St Restaurants. For tickets and to book, visit Fedst.co.nz.
Share this:
More Fashion / NZ Fashion Week 2018