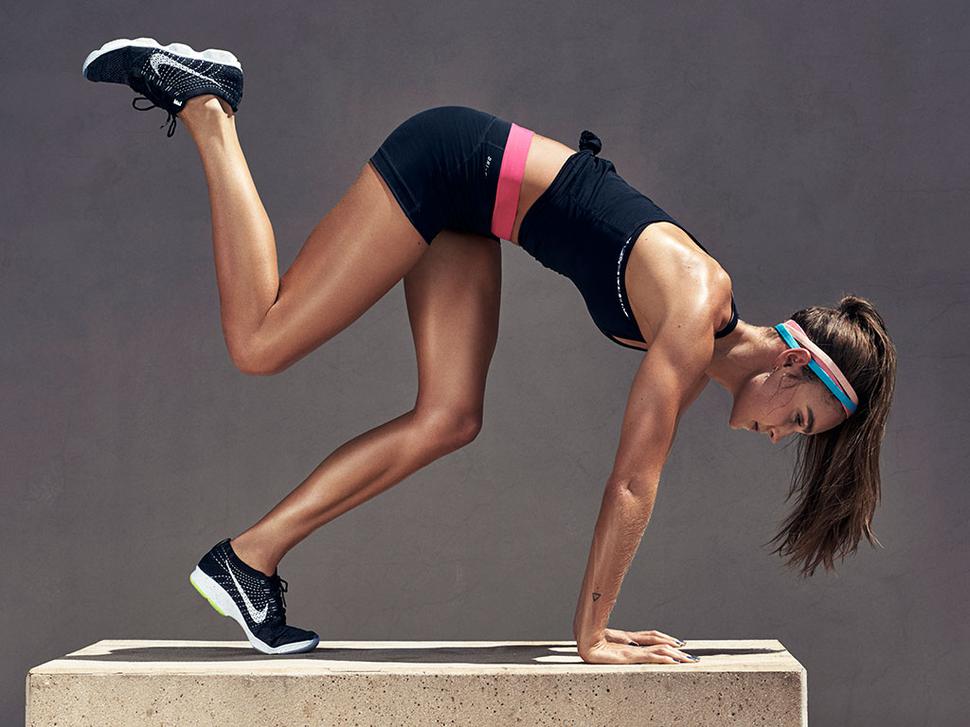 7 Ways to Stay Fit in Winter
Nike master trainer Kirsty Godso shares her tips
Wednesday July 15, 2015
A couple of things that really get on Kirsty Godso's nerves are when people talk about training for summer, or training for a bikini. "Why don't you want to feel good all year round? You wear pants all winter. Don't you want your legs and butt to look and feel good in your jeans?"
Her top tips consist of a mixture of training, nutrition and willpower. "I'm definitely a psycho on discipline, I'm all about 'you can't just wish for it, you have to kind of work for it'."
Set a goal so you have something to focus on and work towards. Try and make it something measurable so you can track your progression and make sure it's something you personally really want to achieve so you stick at it.
Nutrition is key year round. Don't treat your training and nutrition in isolation. For optimal results you need to fuel your body efficiently with good proteins and healthy fats; this type of food will also help your muscles recover faster so you're ready to hit your next workout.
Work out with friends. Knowing that someone else is giving up their warm cosy bed to meet you will make you more accountable to follow through with your planned workouts. There's also nothing like friendly competition to push you a little harder. One of my favourite things to do is work out with my girlfriends then go out for breakfast.
Try something new. Variety is key for keeping your training exciting and keeping your muscles guessing. The Nike+ Training Club App has more than 120 workouts so you never get bored.
Fall in love with how you feel when you exercise, not how you'll look. It's much more addictive and will keep you committed and focused and ultimately looking better than ever. Working hard now means you'll go into spring/summer feeling stronger, fitter and more energetic.
Sweat in style. Get training outfits so good you can't help but want to work out. My training essentials are the Nike Pro Short, Nike Flyknit Zoom Agility and the Nike Elastika Training Tank.
Stop making excuses. Hijack your diary and schedule in ''you'' time. You can get a great workout in as little as 15 minutes.
Share this: