8 Menswear Stores To Check Out In Auckland
You've dutifully watched and waited while your S.O shops, but now the tables have turned
SPONSORED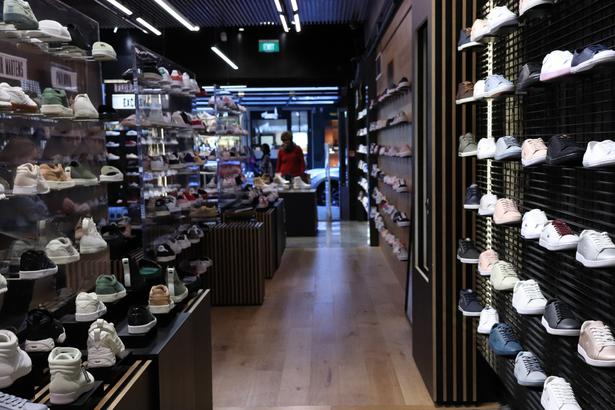 Wednesday Aug. 22, 2018
Say "no more" to sitting in changing rooms, staring at your phone and running through the 100 other places you'd rather be than here. Auckland's city centre is home to many menswear stores, catering from the sneaker-heads to the avid vintage shoppers and everyone in between.
Thrift your way around High Street's Parlour, whose selection of throwbacks – ranging from brands like Carhartt, Burberry, Yves Saint Laurent, Tommy Hilfiger, Nautica and Ralph Lauren, among others – is second-to-none. Similarly, Vulcan Lane's Magic Hollow boasts an impressive selection of thrifted items that will have you nailing '90s style in a snap. From vintage Harley tees to oversized sweatshirts, button-ups and bombers, Magic Hollow's unique pre-loved pieces are sourced from the USA. 
The discerning dressers among us will appreciate luxury international labels in all their finery at Edit. on Vulcan Lane. Their curated selection of clothing and footwear comprises brands like Oliver Spencer, Yeezy, Pitti Uomo 94 and Cellar Door.
If 'summer bodies are made in winter', then you'll want to renew your stagnant gym membership and get kitted out in some fresh gym gear from Britomart's Nike flagship store. Whether you're into CrossFit, lifting weights, or sloughing it out on the treadmill, Nike's range of sweat-wicking, comfortable and premium active-wear will ensure you're looking stylish while working out.
Bound for a special event? Look no further than Strangely Normal for the quirkiest fashion in town. Think psychedelic prints splashed over long- or short-sleeved shirts, flat front trousers, and an enviable selection of bucket hats, cheesecutters, caps and fedoras.
Step out in style in a pair of Merchant Man's impeccable leather shoes, perfect for taking you from the office to after-work drinks.
Think of Barkers as your one-stop grooming-cum-fashion shop, where you can browse the racks of their quality menswear and accessories, before scrubbing up with one of their famous wet shaves thanks to their in-house barber, in the Groom Room upstairs.
Sneaker-heads, get your fix of the latest footwear drops at High Street's Loaded, where the kicks are so fresh your mates will be asking where on earth you found them. Limited-edition launches fly off the shelves here, so you'll want to get in quick before they sell out.
You'll find more than just the iconic Timberland boots at their eponymous store, sitting proudly on High Street. Having branched out into boat shoes, lightweight sneakers, brogues and oxfords, the label is renowned for so much more than just their best-selling boot. 
• Explore the different neighbourhoods and experiences in the heart of your city, with Heartofthecity.co.nz
Share this: