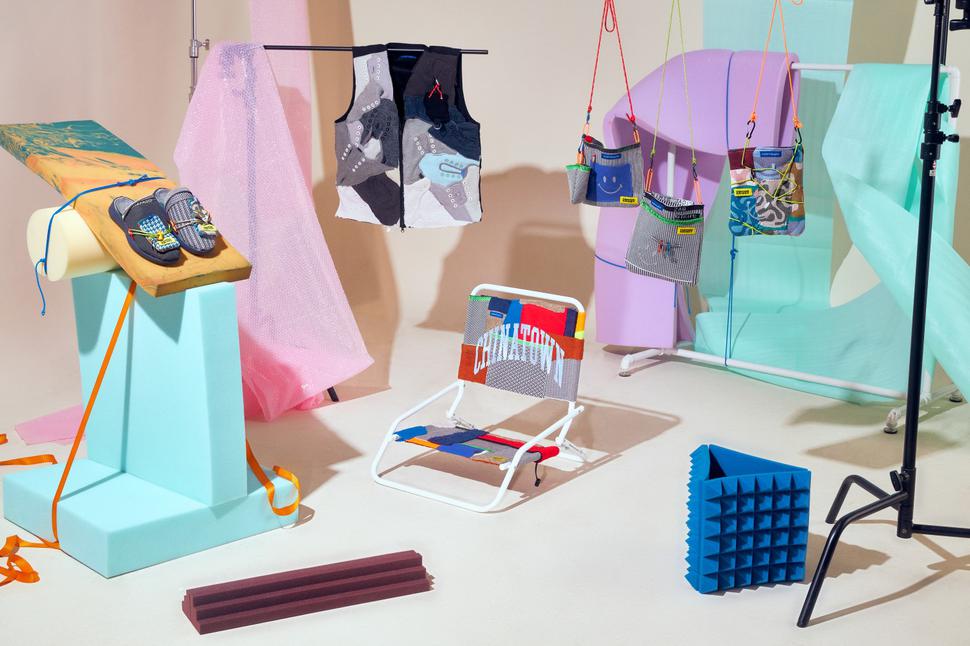 Allbirds & Chinatown Market Team Up For An Exclusive Project Series
A very of-the-moment (and very limited) collaboration
Tuesday Aug. 4, 2020
World-famous New Zealand footwear brand Allbirds has joined forces with LA-based streetwear label Chinatown Market and innovative creator Nicole McLaughlin, who is famous for her customisations and upcycling.
The result is five one-of-a-kind pieces that will be auctioned off on Chinatown Market's website on August 7. There is a USD$1 fee to enter the auction, and 100 percent of the proceeds will be donated to The Okra Project and Sunrise Movement.
Each was created by McLaughlin from Allbirds scraps, demonstrating a circularity of design that aligns with the brand's sustainability mission.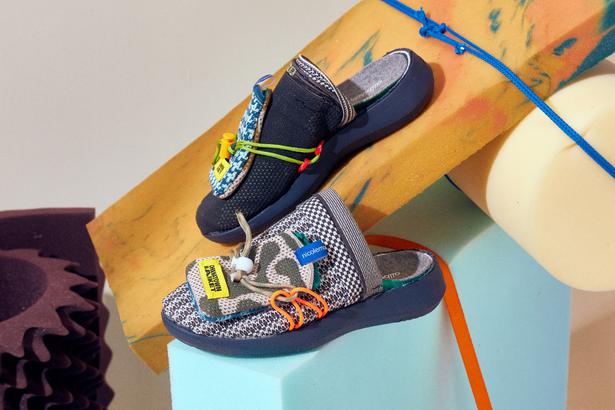 In addition to the exclusive, altruistic auction, the collaboration between Allbirds and Chinatown Market also encompasses an IGTV series that will follow the auction later this winter, aimed at inspiring young designers, embracing innovation and sharing industry knowledge.
Hosted on Instagram's IGTV (@allbirds and @chinatownmarket) there will be five exclusive digital design sessions with renowned creatives, teaching sustainable methodology and DIY skills.
Creatives who partake are also invited to submit their projects to go in the draw to win a two-week digital mentorship with the teams from Allbirds and Chinatown Market - giving them the chance to learn from the brand's industry-leading creative and business minds.
Share this: