Shop Now: Auckland's Best Retro Stores
Your guide to the best places in the city to find some retro treasures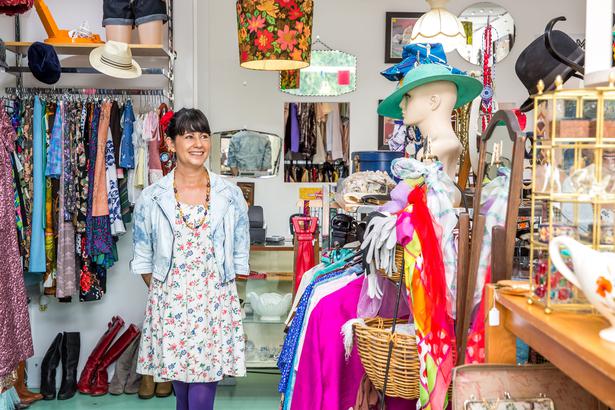 Wednesday April 5, 2017
Retro Addiction
At this colourful two-storey Mt Albert store, run by the lovely Tasha Moselen, you'll find prints and tapestries, ceramics, books and collectables, as well as furniture and fashion everywhere you turn. Retro Addiction's prices are affordable and the online store allows you to shop its collection of items from home.
— 849 New North Rd, Mt Albert
Tango
This gem is tucked away in Little High St's arcade. Enter Tango and you'll be teleported through time, with vintage and retro items, as well as a few modern pieces too. Specialising in high quality items bought from Europe and all over New Zealand, owner Driss Lambaraa is one of the most passionate vintage aficionados that you will meet.
— 55 Little High St, Auckland Central
Retrovision
Prepare for some serious online bidding wars in order to purchase retro goods from this internet-based company. Retrovision sells its wares on Trade Me, and is constantly updating its account with new finds.
Asia Gallery and Vintage Fabric Emporium
It's worth making the journey out to Penrose to the premises of this formerly Wellington-based operation. Asia Gallery and Vintage Fabric Emporium stocks a treasure trove of silk, wool and cotton kimono fabrics from Kyoto, as well as garments from other areas of Southeast Asia, and Chinese and Japanese contemporary furniture, art and antiques.
— 67 Maurice Rd, Penrose

Vixen
K Rd has long been a key destination for lovers of all things retro, and these days your first stop should be Vixen at the entrance to St Kevins Arcade. Owner Allison Rothville sources much of her stock from the United States, so you'll find a lot of Americana here.
— 191-193 K Rd, Auckland Central
Go Jo Recycled Clothing 
New Lynn recycled clothing store Go Jo stocks a carefully curated collection of retro and designer pieces at good prices. Put aside an afternoon to go trawling through the racks and see which of owner Jo Bratton's amazing finds you'll come away the proud owner of.
— 1/1 Riverbank Rd, New Lynn
Be inspired by the good things in life. Sign up now to receive emails from Viva, and twice a week you will be sent the latest news, profiles, videos, fashion shoots, competitions and more.
Share this: